FLASH SALE!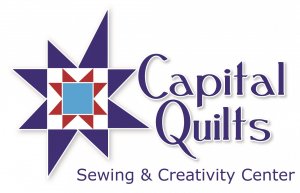 "Genius unrefined resembles a flash of lightning, but wisdom is like the sun." Franz Grillparzer

Dear Bargain Hunters,

Come to Capital Quilts on Wednesday, October 11th between 11am and 5pm to take advantage of our FLASH SALE!

All pre-cut half yards will be available for just $6.50 each (regular price $7.00), or pick up ten for $60.00 and save even more!

Peruse our clearance patterns, panels, and kits while you're here - there are savings to be had up to 40% off original prices!



SaveSaveSave