Skip Navigation
Website Accessibility
What's New at CQ 12/21/17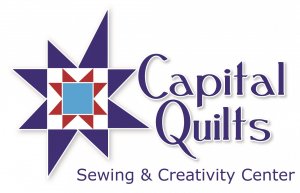 "We cannot stop the winter or the summer from coming. We cannot stop the spring or the fall or make them other than they are. They are gifts from the universe that we cannot refuse. But we can choose what we will contribute to life when each arrives." Gary Zukav



Dear Fabulous Friends,
Today is the first day of Winter. The Winter Solstice marks the end of darkening days and a gradual return to longer-lasting sunlight. For this I am grateful; I much prefer the light. Light is luscious. Light shows us what hides in the dark. Light lifts one's spirits. Light is hope. Light is energizing. Light from the sun encourages life. Bring on the Saturnalia!
Not for nothing is enlightenment another word for education and learning. I am just about finished writing the next class schedule for the first quarter of 2018. Most of the classes have already been added to our website and calendar. I challenge you to explore the classes and come learn something new. Get in early by registering now! I do want to point out the Westalee Trunk Show and Workshop on January 5 and 6. Dena Wilkins, a certified Westalee educator, will be here to share her quilts and her knowledge of the Westalee templates, which are used to quilt beautiful designs using your domestic sewing machine. Pay $15 for the Trunk Show and get a $15 Capital Quilts Gift Card at the trunk show. Don't miss this opportunity to grow your quilting skills! Registered participants also receive a 10% discount on Westalee purchases on they day(s) of the event(s).
If you are participating in a club or want to join one, January marks the beginning of a new club year. We have two new ones. "Sew! Let's Get Dressed" is a club for people who want to learn about, or already know about, garment sewing. Rae Cumbie is the club leader. "Art & Stitch" club members will explore the Art & Stitch software, discovering its capabilities and uses, sharing tips and experiences, and inspiring each other. Elyse Turkeltaub is leading this club.
I've added another Tucker University class time, this one on the 3rd Tuesday of every month, from 2-5 (2-6 in January). This is a pay-per-class format rather than a pay everything up front format. Each class will be $30 ($40 in January) and you need to sign up not later 10 days before each class so that I have time to order the templates and Design Sheets. Beth Morningstar will teach the classes. January's tool-of-the-month is the Tucker Trimmer. Sign up by January 6! Visit our website for more information.
It's not too late to buy your Capital Quilts Blue Bag and get the Green Ticket that makes you a member of the 5th Saturday Club! The last sale in 2017 is coming up on December 30, and Green Ticket holders will get to shop earlier than everyone else and at a deeper discount.
Go 'n' Piece,
Alison
VENDOR SPECIALS:
HANDIQUILTER: The CQ floor models are available at 30% off the MSRP. Stop in for a demonstration and test drive the Avante or the Fusion! Free installation and bobbin winder included.

SEW STEADY: Has two packages to make your Holidays Shine! Package prices are good through 12/31/2017.

Wish Table Package includes 22" x 25" Wish Table with Drawer, Circles Sewing Tool, Holes in table for Circle Sewing, Universal Grid, Table Lock, 26x26 Big Table Travel Bag, and a bottle of Acrylic Shine. MSRP $260, SALE $209

Large Table Package includes 18" x 24" Large Table made for any make and model of machine, 20x26 Large Table Travel Bag, and a bottle of Acrylic Shine. MSRP $170, SALE $129


NEW & NOTEWORTHY:

We are your headquarters for last-minute sewing related gifts! Choose from our wonderful selection of notions and gifts; there is something for everyone, and something to fit everyone's budget.


Give the gift of light with either the Daylight Smart Travel desk lamp ($60.00 each) or the Sewlite "around the neck" light ($35.25 each) for hand-sewing.

Simplicity's SideWinder allows you to wind bobbins quickly, and without your sewing machine! $31.50 each.

Perfect for classes or travel, the Steamfast may be the world's smallest steam iron with a mighty ability to set crisp creases and remove wrinkles. It is strong enough for everyday use at home, yet lightweight and compact for taking along with you. $29.99 each.

Steady Betty's Steady Stiletto II will hold and guide your fabric like no other! Unlike a standard sharp pointed stiletto which allows the fabric to pivot, causing uneven seams, the Steady Stiletto holds the fabric just like a natural finger tip, only better. For pressing, machine embroidery and piecing. $12.95 each.

Precut Primer contains twelve quick and easy quilts that "make the grade" with popular and convenient precuts. There are two quilts for each of these precuts: Mini Charm Pack, Charm Pack, Jelly Roll, Layer Cake, Fat Eighths, and Fat Quarters. MSRP $14.95, CQ price only $12.71!

The Press Perfect Hot Ruler allows you to measure, mark, fold, and press: deep hems, long hems, miter corners. It won't melt or warp under the heat of your iron. $19.59 each.

Frivols contain forty-two 7" fabric squares, a quilt pattern, and a bonus or two, all attractively packaged in a collectible tin. Originally priced at $44.99, now available for just $29.24.

We have an assortment of Laurel Burch socks, perfect for "stocking" stuffers! $8.50-$9.50 per pair.


CLASSES:


You can sign up for classes online, by phone at 301-527-0598, or in person at the shop.

Explore the Galaxy! Galaxy is a beautiful alternating block design from Studio 180 Designs with 3 quilt size options. Through color placement and the different angles of the triangles, interesting interlocking circles appear, with no curved piecing! Wednesday, 12/27 at 10:30am.

The last Sit 'n' Sew of the year will be on Friday, 12/29 starting at 5pm. Bring your machine, handwork, a new project or an old project, perhaps some food to share, or just come to talk and have fun with other quilters. Capital Quilts will provide beverages and have staffers on hand to assist you in any way they can.

Do check our online calendar for new classes in 2018! Most of them have already been posted.


SAVE THE DATES

December 25: Closed for Christmas
December 30: Blue Bag Bonanza Sale & Inventory Sale
December 31 & January 1: Closed for Inventory
January 5: Westalee Ruler Lecture
January 6: Westalee Ruler Workshop
February 8 & 9: Handi Quilter Education Event


COMMUNITY CORNER

We are still accepting Kennel Quilts for animals affected by natural disasters. Small Kennel Quilt kits are available in the shop; just ask for one!


CAPITAL QUILTS BLUE BAG BONANZA

The December prize is The Wedding Quilt, a novel by Jennifer Chiaverini, and a Cake Mix Recipe for 10" squares from Moda.

To be entered in each month's drawing, bring your Capital Quilts Blue Bag with you when you shop. Make sure you show it to the staffer at the register! Upon completion of your sales transaction, your name will be put in the jar for the drawing at the end of the month. The more you shop, the more chances you have to win. Don't have a Blue Bag? Purchase one at the shop, by phone, or online for just $4.99. We save all of the entries for the year, and at the end of the year we draw a Grand Prize Winner from all the entries.

Sign up for our 5th Saturday Club! Purchase your Green Tag for $10 on or before December 29th, and come to our members-only sale on December 30th!

Our thanks to everybody who shops at Capital Quilts and who participates in the Blue Bag Bonanza.SaveSaveSave