Skip Navigation
Website Accessibility
Incredible Flash Sale at Capital Quilts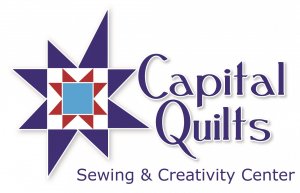 "I am a sale shopper. I love a discounted item." Brad Goreski




Dear Bargain Hunters,


Did you find that you ran out of time when trying to make and/or finish your Christmas items last year? You can get a great head start on your stitching this year! I hope you're sitting down, because this is HUGE!
Monday, January 15 ONLY, take 40% off all in-stock, regularly priced Christmas items, including: fabric on the bolt, precuts, panels, patterns, books, and kits. If we're cutting the fabric for you, it must be at least 1/2 yard to qualify for sale pricing. As always, this offer may not be combined with any other sales or discounts.
We'll be open from 10am to 6pm, but you'll want to get here early for the best selection.
Go 'n' Piece,
Alison
Save
Save
Save