Skip Navigation
Website Accessibility
What's New at CQ 10/07/2021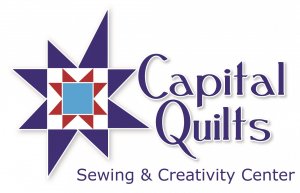 Dear Friends,

We have two new displays up in the shop! The Quilts of Valor group has lent us 10 quilts, and they are on display in the Gallery. The mission of the QOV Foundation is to cover Service Members and Veterans touched by war with comforting and healing Quilts of Valor. These quilts are made, quilted, and bound by volunteers.

We also have the results of our staff panel challenge up. All staff members were challenged to make something from a panel that wasn't just a "borders on the panel" quilt. I must say I am thrilled with the results, and hope that they will inspire you to use your panels in unexpected ways.

HALLOWEEN SALE! All regularly priced Halloween fabric will be 25% off, starting Friday, 10/8 and running through the end of the month. All remaining Halloween clearance fabric has been moved to the $5.00 department.

Did you participate in the Day of the Dead Challenge? Quilts are due in-store on or before October 15th.


Happy Sewing!
-Marianne




Products

Have you ever found yourself lost amongst the shelves of an awe-inspiring library? In a classically timeless color palette of mahogany, parchment, slate, scarlet and gold, Well Read will take you back to the stacks. Create handsome quilts with the bookshelf print, the marble textures, the classic American author text and the geometric pen prints.
From Whistler Studios/Windham Fabrics.



Add depth, texture, and color variation to your project with these new digitally printed designs from Dan Morris. Floralessence and Effervescence are two prints from QT Fabrics that ombre from selvedge to selvedge allowing for unique piecing results in your quilt.


The Colourwerx design team is intensely passionate about bold bright colors and contemporary pattern design. Always searching for a twist on the traditional, their designs and quilt patterns are well known for their modern look, spontaneous movement and fearless use of color.



Classes

If you understand the basics of free motion quilting, but are looking to refine your skills on your domestic sewing machine, Karen Fricke's Fun with Free Motion class is for you! We'll explore meandering, fillers, using stencils, and more. There is currently one seat available in this popular class that meets on Tuesday, October 12, at 5:30pm.


Successful sewing is often about paying attention to the little things – like the needle in your sewing machine. Get the low-down about how this little piece of steel can solve some very BIG problems, including broken threads, skipped stitches and puckered fabrics. Your sewing machine is an investment and protection begins by using the very best needle. Join Rhonda Pierce via ZOOM for SCHMETZ Inspired to Sew on Tuesday, October 12th at 7pm.


Karen is back on Thursday, October 14th for Meticulous Miters and Legendary Borders! You'll learn her favorite techniques for making precise, narrow bindings with perfectly mitered corners; labels that last forever and show the hand of the quilter in their design and execution; and sleeves that allow the quilt to hang smoothly against the wall. You'll take home a completed sampler with all the instructions to replicate these techniques on your own quilts.


CQ Cares (Community Sewing Projects)

Interfaith Works Women's Shelter Quilts will be here on Sunday, October 17th. Register to join them to make quilts for the women staying at the shelter. All fabric is provided; you just need to bring your sewing machine and basic sewing tools.



Capital Quilts will be providing festive placemats for seniors this holiday season. Our customers have generously supported the Capital Quilts Cares program in the past to provide Iona House, a Washington D.C. organization that services over 174 hot meals daily to its clients, with placemats. Your support of charm square donations and sewing the placemats is greatly appreciated. An in-house workshop will be held Oct 21st at Capital Quilts from 11:30 to 2:00. This is a free workshop. All fabric will be provided but registration is required.

We will also have kits available at the shop, please stop by to pick up one (or two). For those that want to sew from their stash, click on the picture for the beginner-friendly Charm Square Placemats pattern, or you can use your own pattern.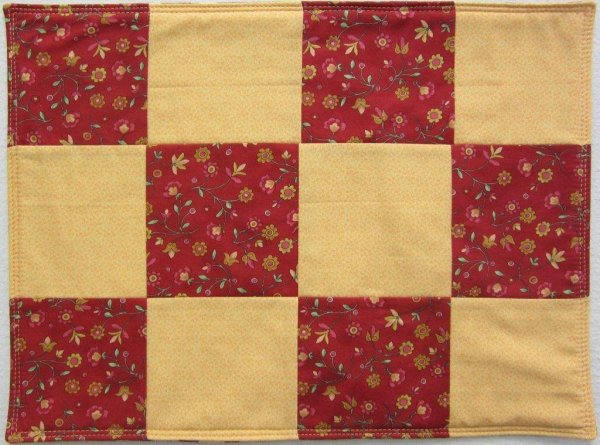 Please return all completed placemats to Capital Quilts by October 30. Thank you for your continued support of the Capital Quilts Cares program.


Save