Skip Navigation
Website Accessibility
What's New at CQ 10/21/2021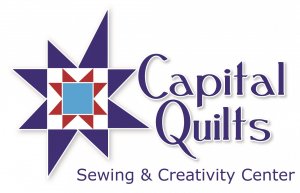 Dear Friends,

If you haven't seen the Quilts of Valor display in the Gallery, do get in to see it before the quilts are taken down next week to be awarded. They are really special.

We are pleased to announce that Rod's Sharpening Service will once again be here on November 2nd.

Rod's Sharpening Service sharpens knives of all types (even serrated!), household and utility scissors, beauty salon and barbers' shears, and most garden tools. Their precision sharpening system ensures the correct angle for your knife, thus extending the life of the blade--it will cut just like new. They can also repair some defects such as chipped blades or bent tips (additional fees may apply).




Fabric shears, pinking shears, household scissors: $7.00
Beauty salon shears: $25.00
Any type of knife: $7.00
Small garden tools (less than 12 inches): $7.00

For everyone's safety, all items must be packaged/wrapped securely with rubber bands or packing tape securing the item in a towel, pillowcase, padded envelope, or box. Attach your name, address, phone number, and

cash or check payable to Rod's Sharpening Service

.

Items should be dropped off at the shop no later than 5pm on the day preceding the sharpening day.

HALLOWEEN SALE! All regularly priced Halloween fabric yardage will be 25% off, starting Friday, 10/8 and running through the end of the month.


Happy Sewing!
-Marianne




Products

Blank Quilting has sent us Lower the Volume. This collection includes a multitude of novelty designs like hot air balloons, ladybugs, a newsprint, ants, umbrellas, topography, paper planes, dice, circles, bikes, hens, leaves, scissors, rainbows, stars, trees, holly, floral, branches, zebras and more. More than just white fabric, these designs will bring special interest to quilt projects.



The Ovarian Cancer Inspiration line is also from Blank.

This fabric collection is dedicated to those touched by Ovarian Cancer. The group includes the teal ribbon design along with pretty butterflies, pansies, medallions, scrolls and dots that are also colored in the Ovarian Cancer teal colors with a touch of silver metallic. These fabrics make beautiful quilts devoted to such an important cause. A portion of the profits of this collection will be donated to the Ovarian Cancer Society.

These teals are just gorgeous!


Henna from Andover/Makower will delight the boho spirit within you.

With amazing pops of vibrant color, these designs are perfect for adding a new twist to your color palette, and work well together to give amazing and striking results for your next project.




Classes
Learn Karen's favorite techniques for making precise, narrow bindings with perfectly mitered corners; labels that last forever and show the hand of the quilter in their design and execution; and sleeves that allow the quilt to hang smoothly against the wall. You'll take home a completed sampler with all the instructions to replicate these techniques on your own quilts.
Learn the ins and outs of the Handi Quilter longarm machines! Getting Started: The Handi Quilter Longarm offered on 10/27 at 5:30PM is required to rent time on our machines.


This class with teach skills for raw edge appliqué, double mitered borders, and flanged bindings. It is a great class for confident beginners to learn new skills or for experienced quilters to explore new approaches on a quick and fun tree of life wall hanging. At the end of the classes, the top of the wall hanging will be finished and you can quilt and bind it with techniques learned in class.
Jan is teaching Star Storm via Zoom, starting 10/30!

The quilt is built by strategically placing strips of fabric to form rings around a central pieced inner star. The Star Storm is not paper pieced but formed on large scale paper templates to create the star points. The class will walk step by step through the placement of strips and aligning the angles to form the star.
CQ Cares (Community Sewing Projects)

We will also have kits available at the shop, please stop by to pick up one (or two). For those that want to sew from their stash, click on the picture for the beginner-friendly Charm Square Placemats pattern, or you can use your own pattern.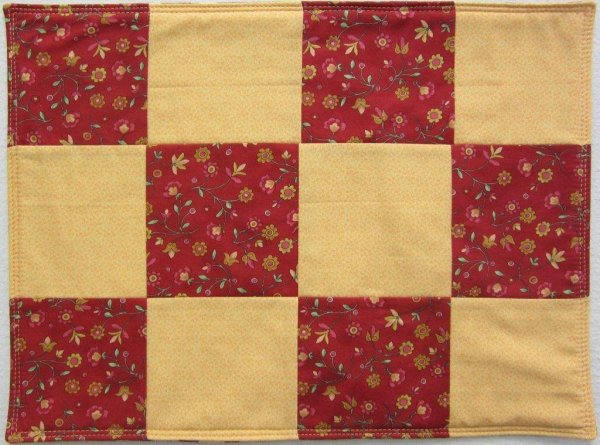 Please return all completed placemats to Capital Quilts by October 30. Thank you for your continued support of the Capital Quilts Cares program.



We have free pillowcase kits available! We donate all pillowcases to Ryan's Care for Smiles, who in turn distributes them to children battling serious illness. Pick one up next time you're in the shop, then complete it and return on your schedule.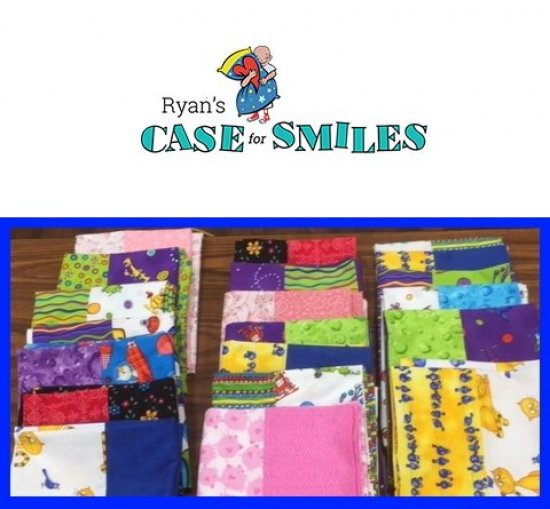 We also have free small kennel quilt kits. These little quilts are sent to shelters who take in pets displaced by natural disaster. To quilters, they are a great beginner project, a use for leftover fabric, and a place to practice free motion skills. To use your stash, visit www.kennelquilts.com


Save