Skip Navigation
Website Accessibility
What's New at CQ 11/16/2021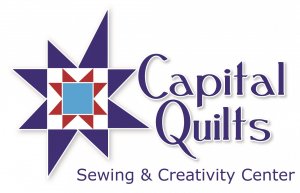 Dear Friends,

The newsletter is early this week so that we can bring you BIG news!

Pre-Black Friday Sale

Take 25% off* store-wide!
Friday, November 19, 2021
11:00am-5:00pm,
in-store only
*Minimum 1/2 yard for sale pricing. Discount may not be combined with any other discount or offer, except clearance fabric, which will be an additional 25% off the lowest marked price. Discount may not be used on sergers, sewing machines, longarms, AccuQuilt products, or any services. The rewards program is suspended for the day, and may not be redeemed or accrued during the sale.


Carmen will be in the shop in the afternoon, demonstrating all sorts of things you didn't know you could do on a longarm. I'm almost hoping we're not too busy, so that I have a chance to look in on this one!

Out of the area? Don't worry -- we'll have an online-only sale coming up soon! Stay tuned for details.

Want to make a gift before the holidays? We have several classes that might suit your needs. Take a look at the Manchester Table Runner on 11/20, Rag Baskets on 11/27, Hex Runner/Placemats on 12/5, Mini Mosaics on 12/14. or the Stratford Table Runner on 12/11. Take advantage of one of our "Get It Done" sessions, where you will have none of the distractions you find at home that get in your way of dedicated sewing time.


Happy Sewing!
-Marianne




Products
FreeSpirit has exclusive access to the unrivaled archives of The Original Morris & Co. This brings us to Hawkdale, inspired by William Morris's Icelandic expedition in 1871. These soft, misty watercolor tones evoke the a wintry landscape, and hand drawn botanicals play nicely with Morris's most renowned designs.
Little Dr. Seuss from Kaufman features all your favorite characters and motifs in a smaller scale than you're used to seeing them on fabric.
"You can sew them here or there, you can sew them in a chair."
Do you love Tula? 15 bolts are here in all their glorious hues. Flamingos, jaguars, macaws and butterflies pair well with the rainbows, hexies, and malachite textures.


Classes

There is still room in Cathy's Manchester Table Runner class, this Saturday, 11/20, at noon.



If you're avoiding the holiday crowds at the big shopping centers on Black Friday, why not come to Capital Quilts for some blissful sewing? Sign up for a "Get It Done!" session here.


Rag Baskets are both beautiful and functional. They also make a great gift, and can be personalized to the recipient's taste. Lois teaches, November 27th at 1pm.


CQ Cares (Community Sewing Projects)

Capital Quilts is currently supporting local food banks with placemat donations. If you can, please make a few, and consider adding a gift card to a grocery store.

We will also have kits available at the shop, please stop by to pick up one (or two). For those that want to sew from their stash, click on the picture for the beginner-friendly Charm Square Placemats pattern, or use one of your own patterns or designs finishing roughly 15" x 19".




Please return all completed placemats to Capital Quilts by December 15th. Thank you for your continued support of the Capital Quilts Cares program.



We have free pillowcase kits available! We donate all pillowcases to Ryan's Care for Smiles, who in turn distributes them to children battling serious illness. Pick one up next time you're in the shop, then complete it and return on your schedule.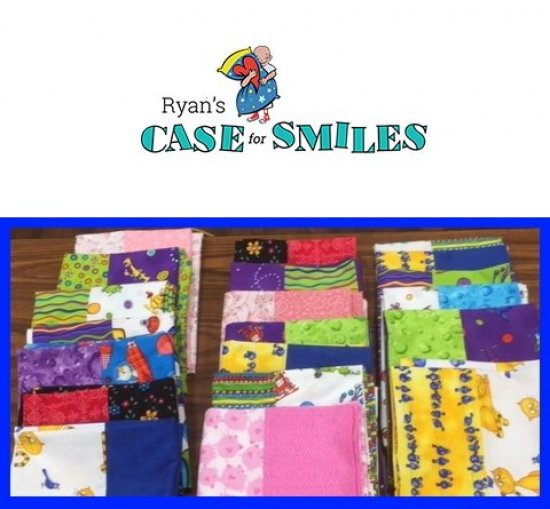 We also have free small kennel quilts available. These little quilts are sent to shelters who take in pets displaced by natural disaster. To quilters, they are a great beginner project, a use for leftover fabric, and a place to practice free motion skills. To use your stash, visit www.kennelquilts.com


Save