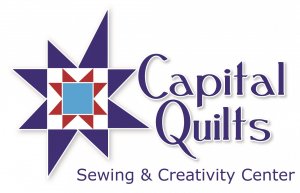 Dear Friends,


There is a new show in the Gallery! We are delighted that one of our customers has lent us some of her collection of African-American textile arts. Do come in to see it; it will be here through the end of the month.

If you are thinking about the Free Spirit Coat Story Challenge, you'll be thrilled to know that we now have the Tamarak Jacket pattern from Grainline and all of the QuiltSmart foundations. Complete rules can be found here. One Coat. Your Story. Free Spirit Fabrics.


We are currently placed 59th in the By Annie Local Quilt Contest, with 93 votes. We absolutely LOVE reading the comments! Some of our favorites:

"Quality fabric, beautifully displayed; helpful and friendly employees; great classes and community outreach…love CQ!" I love the selection of fabric and the staff there are wonderful! They are always helpful and personable. I also love the classes- SEW much fun!" "The Owner and Staff are exceptional. Very inclusive, kind, talented, and generous with their time and talents. Classes are wonderful. They seem to have a genuine goal to build community. Product selection and services are top notch. Online ordering system is seamless., "


If you have not yet done so, please vote at https://www.lqscontest.com/vote/.

All bolts of Lori Holt and all bolts of 30s inspired fabric are on sale at

20% off

, through Thursday, March 3rd. Minimum 1/2 yard cut. Precuts are not on sale.


Happy Sewing!
-Marianne




Products

We have received the first bolts of Dewdrop from Windham Fabrics; beautiful, metallic-embellished blenders you'll reach for over and over! Add sparkle to your scenic winter quilts, glitter to your oceans and lakes, and festive glitz to your holiday projects!



Kaufman has sent us some fabulous pre-cuts! Get them while they last!


We loved the Songbird precut so much, we had to order some of the line in bolts!


Classes

Tired of sewing alone? Join fellow quilters for a virtual quilting bee on Friday, March 4th. Settle into your favorite sewing space with your Zoom-compatible technology for 2 hours of stitching and chatting. Everyone will have a chance to talk about what they've been working on. No masks required! The special guest speaker will be Karey Herriman, who has a collection of her grandmother's feedsack fabrics from the 1930s through the 1950s. She'll share photos and discuss feedsacks use in quilts and other items.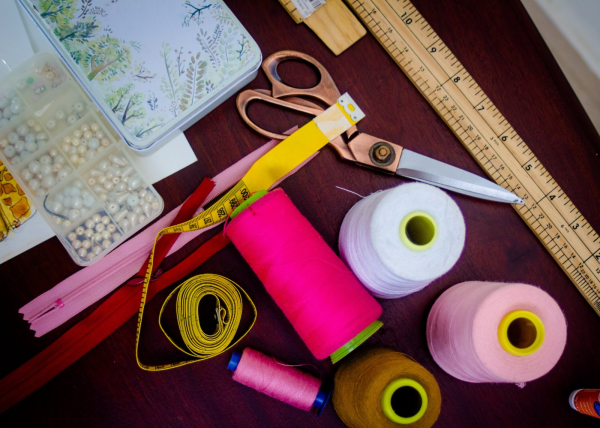 Scrap Petal Garden is a customer favorite! Join Kat to make this quilt featuring a pieced background and fused appliqued flowers. This 2-session class starts Thursday, March 10.


There is currently ONE spot available in the "Get It Done!" session scheduled for March 11th. Sign up and gather all your unfinished sewing and bring it to Capital Quilts. Enjoy time you can dedicate to getting those projects DONE! We will be here to offer suggestions, guidance, and support.


CQ Cares (Community Sewing Projects)

We will also have kits available at the shop, please stop by to pick up one (or two). For those that want to sew from their stash, click on the picture for the beginner-friendly Charm Square Placemats pattern, or you can use your own pattern.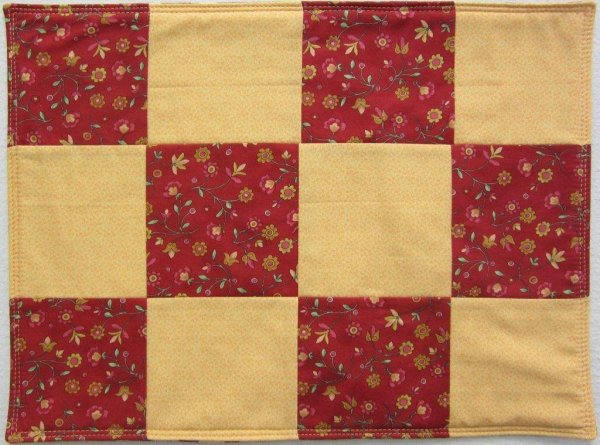 Please return all completed placemats to Capital Quilts.
Thank you for your continued support of the Capital Quilts Cares program.



We have free pillowcase kits available! We donate all pillowcases to Ryan's Care for Smiles, who in turn distributes them to children battling serious illness.
Pick one up next time you're in the shop, then complete it and return on your schedule.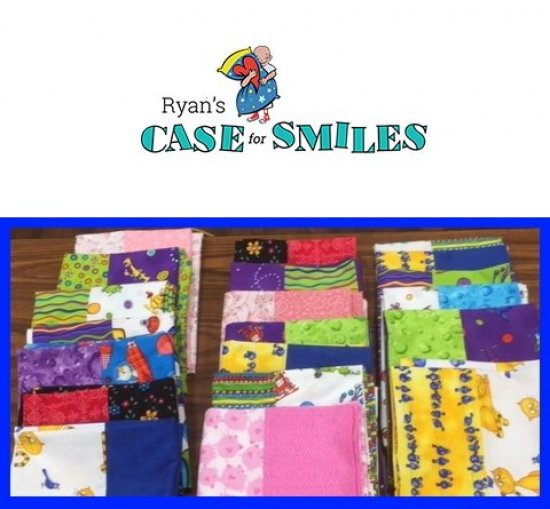 We also have free small kennel quilts available. These little quilts are sent to shelters who take in pets displaced by natural disaster. To quilters, they are a great beginner project, a use for leftover fabric, and a place to practice free motion skills. To use your stash, visit www.kennelquilts.com