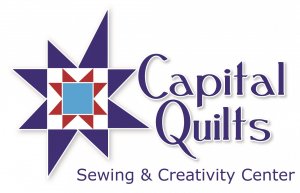 Dear Friends,


We are starting to carry more things to entice you, and a little rearranging is in order! Please ask any staff member if you can't find something - we're moving things daily to make room! With that in mind, I am offering you 20% off any in-stock AccuQuilt Die through 4/1! Once the product sells down a little, I'll utilize part of that space to display our wonderful pre-cuts. This sale is only available in-store. If you're an AccuQuilt enthusiast, don't worry - we'll still be able take special orders, we're just going to stock a little less.

On Betsy's recommendation, we have asked Adele Scott to hold a workshop on 9 different techniques for quilting big items on your domestic machine, and that is coming in June. We are also working with a new instructor to bring you some improv classes. Keep those suggestions coming!


Happy Sewing!
-Marianne




Products

Frankie, designed by BasicGrey for Moda, is full of funky florals, simply sweet dots, and rad-tastic geometric prints that are perfect for all of your stitching needs. This collection's decisively retro and eclectically vibrant charm will fill your creative soul like a jello mold. the colors featured in this collection are red, yellow, blue, green, black and pearl.



They say that everything old is new again … Ann Lauer returns to her "fabric roots'' in her latest collection - Amazing Poppies from Benartex! By blending elements of the popular Poppy Panache (Ann's debut line from 2014) with some of her newer motifs, she has created a new collection that is truly unforgettable. Fabulous panels, a border stripe, and beautiful blenders you have come to know and love will make designing a cinch!


Just imagine the side of a wooden barn or bridge, beautifully painted. The sun and wind and rain have all had a turn at weathering the wood. After several years, weathered paint highlights every little imperfection in the surface, creating a rich texture. That's Washed Woods. We have it in shades of blue and green, and they are all gorgeous!


Classes

We had to reschedule the Covered Journal class due to weather restraints a couple weeks ago, and the reschedule date is this Saturday at 2pm! We still have seats available in this class.


Scrap Petal Garden was also rescheduled, and starts next Thursday. Join Kat starting on 3/24 at 6pm for fun, fast, fused machine applique on a gently scrappy background.


Billye and Lori (Because Quilts) is back, making more quilts for the Interfaith Works Women's Shelter! There is currently one seat available in the workshop scheduled for Sunday, March 27.



We have three new sections of the Complete Course starting up in April: Saturdays at 3:00pm, Sundays at 11:00am, or Wednesdays at 2:00pm. All are in-person here at the shop. We are not offering a Zoom section this time (don't worry - it will be back in the future).


CQ Cares (Community Sewing Projects)

We will also have kits available at the shop, please stop by to pick up one (or two). For those that want to sew from their stash, click on the picture for the beginner-friendly Charm Square Placemats pattern, or you can use your own pattern.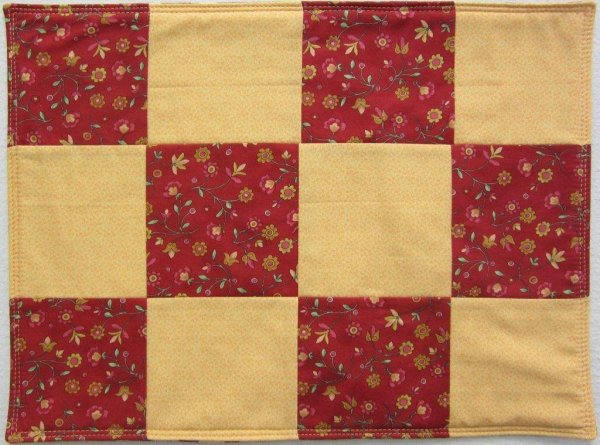 Please return all completed placemats to Capital Quilts.
Thank you for your continued support of the Capital Quilts Cares program.



We have free pillowcase kits available! We donate all pillowcases to Ryan's Care for Smiles, who in turn distributes them to children battling serious illness. Pick one up next time you're in the shop, then complete it and return on your schedule.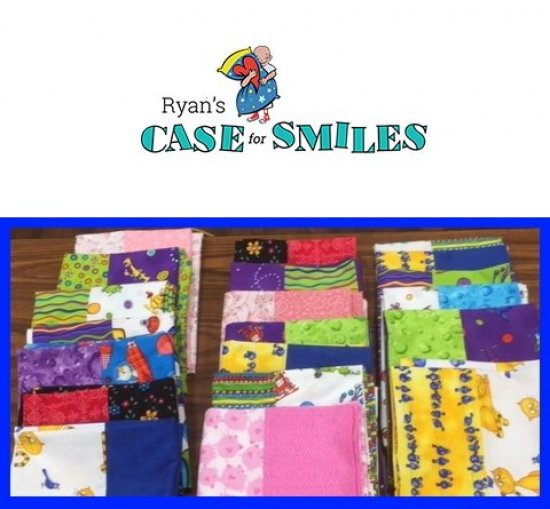 We also have free small kennel quilts available. These little quilts are sent to shelters who take in pets displaced by natural disaster. To quilters, they are a great beginner project, a use for leftover fabric, and a place to practice free motion skills. To use your stash, visit www.kennelquilts.com