Skip Navigation
Website Accessibility
What's New at CQ 4/18/22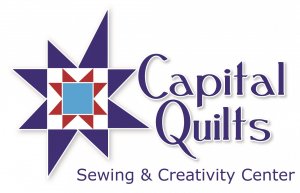 Dear Friends,


While the cat is away... the mice will play! Marianne is off at Handi Quilter Training, and we are having a flash sale! From now until midnight on Friday, 4/22/22,

ALL RILEY BLAKE FABRIC IS ON SALE at 20% off!



We are also placing in-stock

Handi Quilter accessories on sale at 20% off

for the same time frame.

In the Gallery, we have a selection of quilts from last year's Second Saturday/Tula Pink City Sampler program! It is amazing how each quilter's fabric selection and layout change the look of the blocks.




So come in, say hi, see some awesome quilts, and get some deals this week!


Happy Sewing!
-Marianne's Wonderful (we hope) Staff




Products

Turtle Bay from Northcott Fabrics is sure to be a hit. This is the third beachy watercolor line that we've ordered in the past few years, and the others sold out before we could blink. This collection also comes with a canvas Bag Tote Panel - directions included!


Show your love in delightfully bright prints from
Keiko Goke's
Oh
Happy Day for Free Spirit Fabrics
! Why not make you or someone you love a Happiness Quilt?
Kaleidoscope from Michael Miller reminds us of when we scribbled black crayon over a painted page and then scraped of bits to show the color underneath.


This bright and fun group is ideal for quilts, handbags and boho decor.




Classes

Do you longarm yet? Cynthia's class will get you ready to start finishing your own quilts on our longarm machines! The next class is Wednesday, 4/27 at 10am.


Settle into your favorite sewing space with your favorite Zoom-compatible technology for 2 hours of stitching and chatting. Everyone will have a chance to talk about what they've been working on and pose questions to the other quilters, in addition to enjoying a special speaker. The speaker for May 6th is Linda Hunter, who enjoys the challenges of postcard quilts. These are 4x6 fabric gems that can be made and mailed. Tune in to try this on your own.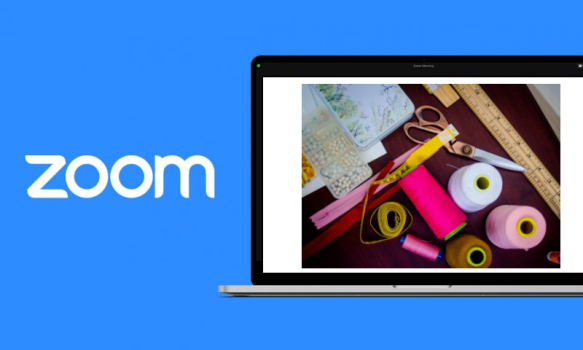 Need a little dedicated sewing time with few distractions? Gather up all your unfinished sewing and bring it to Capital Quilts. Enjoy time you can dedicate to getting those projects DONE! Kat will be here to offer suggestions, guidance, and support. Friday, May13, 5-9pm.


Cathy is back with another fabulous table runner! Twirl n Spin is great in patriotic colors, but it would be fabulous in nearly anything you choose! Saturday, May 14 at 11:30am.



We are pleased to bring you Adele Scott and her class on how to quilt any size quilt on your domestic machine! There are many ways to deal with the bulk of machine quilting. Learn some of the creative methods quilters have come up with to solve this problem. The right prep, products and techniques will get you quilting those larger quilts. Adele will have you explore nine different techniques via Zoom on Saturday, June 25th.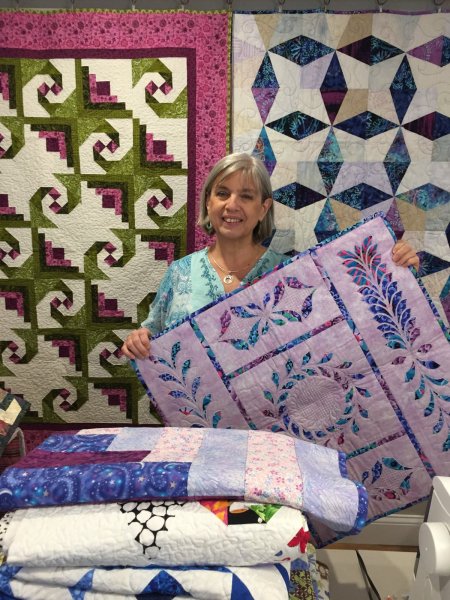 CQ Cares (Community Sewing Projects)

We will also have kits available at the shop, please stop by to pick up one (or two). For those that want to sew from their stash, click on the picture for the beginner-friendly Charm Square Placemats pattern, or you can use your own pattern. Completed placemats are donated to Iona House and Meals on Wheels.




Please return all completed placemats to Capital Quilts.
Thank you for your continued support of the Capital Quilts Cares program.



We have free pillowcase kits available! We donate all pillowcases to Ryan's Care for Smiles, who in turn distributes them to children battling serious illness. Pick one up next time you're in the shop, then complete it and return on your schedule.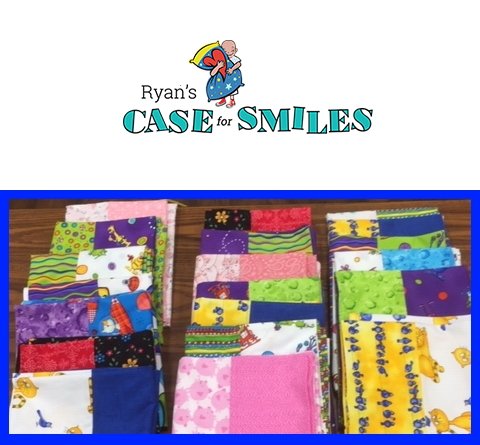 TQPM Small Kennel Quilt Program: These little quilts are sent to shelters who take in pets displaced by natural disasters. To quilters, they are a great beginner project, a use for leftover fabric, and a place to practice free motion skills. We ship 30 at a time (supply willing) to any shelter that registers a need with the program. To use your stash, visit www.kennelquilts.com


Save