Skip Navigation
Website Accessibility
What's New at CQ 4/26/2022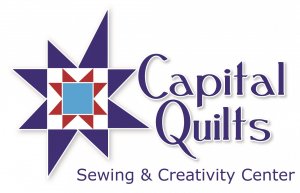 Dear Friends,


I am just back from a week at Handi Quilter, where I spent every day learning about and working on the longarm machines. In addition to the mechanics, I learned couching, ProStitcher, and even how to piece on the longarm! I'm really excited about it, and am starting to book time on our longarms -- with my mentor, Cynthia!

We will be vending at the Faithful Circle Quilters Quilt Show on May 19-21. Location: First Presbyterian Church of Howard County, 9325 Presbyterian Circle, Columbia, MD 21045. Hope to see you there!


Flash Sale:
Andover Fabrics are on sale for 20% off through June 3rd, both in-store and online. These include, but are not limited to, Alison Glass, The Very Hungry Caterpillar, Sew Happy, and Guicy Guice. Click the picture to see all the offerings!




Happy Sewing!
-Marianne




Products

We are receiving oodles of Island Batiks! Here is a selection of their mini-dots. I can think of SO many ways to use them! Which one is your favorite?



I've got more wide backs coming in! Check out our current selection by clicking the picture. Most are 108", but some are 118"!


Speaking of wide width fabrics, Hoffman's 108" square Dream Bigger panel is here.
Picture it as a wholecloth kit, or a show-stopping back! Check out Pinterest for more ideas.


Classes

There are currently two seats available in the May 10 session of
Getting Started: The Handi Quilter Longarm machine.


May's Get It Done! is scheduled for the Friday the 13th. (Hmm... should we be worried about that?) Kat will be on hand to lend a hand if needed.


Cathy is back with another fabulous table runner! Twirl n Spin is great in patriotic colors, but it would be fabulous in nearly anything you choose! Saturday, May 14 at 11:30am.



We'll go into more detail next week, but we have two NEW classes coming up on May 15th. Start a 2-session Hand Quilting Class or take Elizabeth's Simple Needle Book. Either way, it'll be a pleasant way to spend part of your Sunday.


We are pleased to bring you Adele Scott and her class on how to quilt any size quilt on your domestic machine! There are many ways to deal with the bulk of machine quilting. Learn some of the creative methods quilters have come up with to solve this problem. The right prep, products and techniques will get you quilting those larger quilts. Adele will have you explore nine different techniques via Zoom on Saturday, June 25th.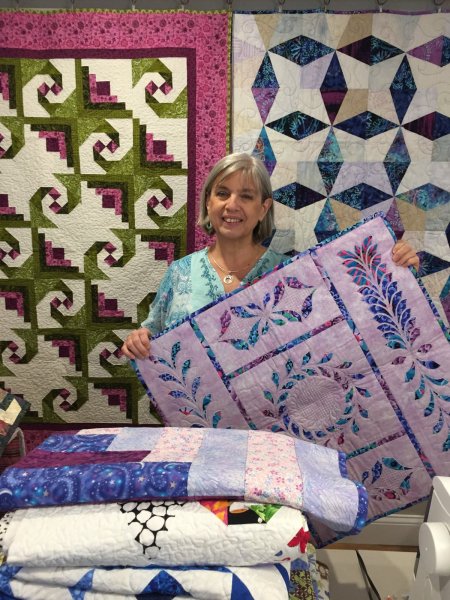 CQ Cares (Community Sewing Projects)

We will also have kits available at the shop, please stop by to pick up one (or two). For those that want to sew from their stash, click on the picture for the beginner-friendly Charm Square Placemats pattern, or you can use your own pattern.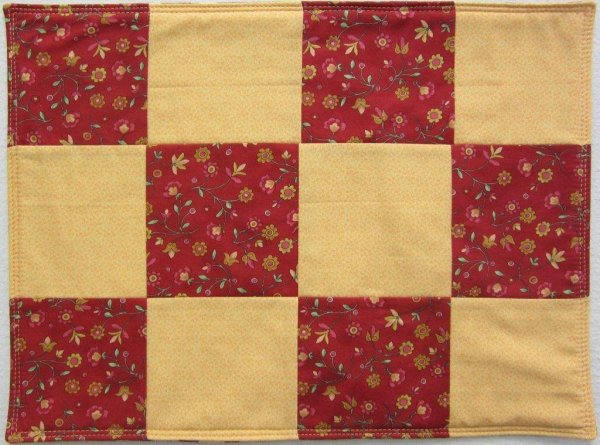 Please return all completed placemats to Capital Quilts.
Thank you for your continued support of the Capital Quilts Cares program.



We have free pillowcase kits available! We donate all pillowcases to Ryan's Care for Smiles, who in turn distributes them to children battling serious illness. Pick one up next time you're in the shop, then complete it and return on your schedule.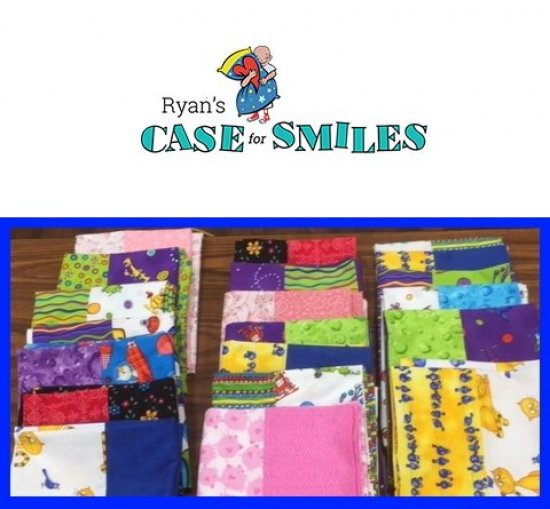 We also have free small kennel quilts available. These little quilts are sent to shelters who take in pets displaced by natural disaster. To quilters, they are a great beginner project, a use for leftover fabric, and a place to practice free motion skills. To use your stash, visit www.kennelquilts.com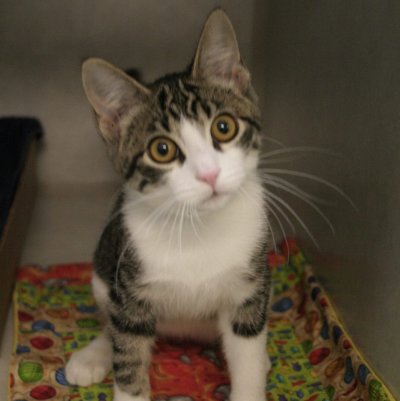 Save