Skip Navigation
Website Accessibility
What's New at CQ 5/10/22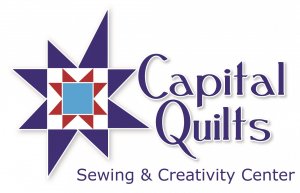 Dear Friends,


I am happy to introduce

FREE FOR ALL FRIDAYS!

We offer a free pattern each week, and will strive show you at least a flimsy (quilt top) that we have made. We will have kits available to purchase, but that is, of course, optional. Please note that we altered the pattern slightly, and selected an additional fat quarter instead of piecing a block from scraps. Two different fabric kits (including the extra FQ) will be available! Don't forget - the FREE pattern will be available as a download on our website or in-store as a handout this Friday, May 13th. We can't wait to see what you make!




Stock up on thread this week! All in-stock thread is 20% off, 5/11/22-5/17/22. This sale may not be combined with any other discount or offer.





Happy Sewing!
-Marianne




Products

We have restocked our stencil supply! We have border stencils, block stencils, and more!




If you're looking for some chic new summer clothes that are all your style, try these patterns from Liesl & Co.!


Some of my staff and I are starting to play the game of "What body part is going to fail today?" Ergonomic tools can help relieve pain from cutting and quilting. We have a variety of tools designed to make your sewing pain-free.


Classes

On Saturday, May 14 at 11:30am, make the Twirl-n-Spin Table Runner!
Your choice of fabrics lets it be seasonal or year-round.



This Sunday, May 15th, Let Nancy guide you through how to hand quilt! You'll be able to work on small projects on-the-go, or add a special touch to a gift for someone.


Elizabeth makes the cutest needle books, and will share her secrets with you on Sunday May 15th. Follow directions for a little improv cover, then add wool pages to help prevent
rusted needles and pins. Limited kits are available.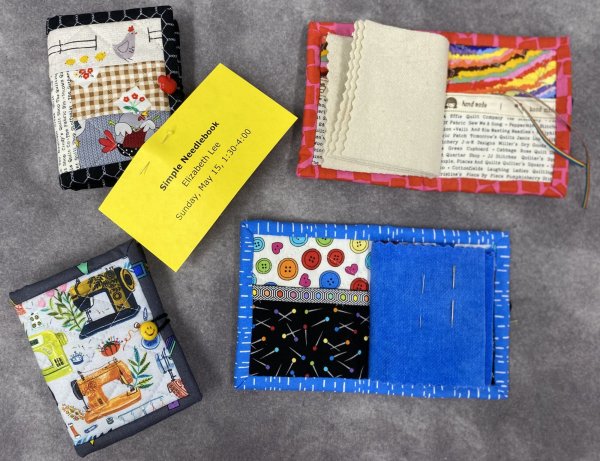 Great news! Betsy has opened up more spots in her Ruler Work: Borders (via Zoom) class starting May 24th! In order to take this class, you must have completed the Introduction to Ruler Work class.



There are only few spots left for the Adele Scott Zoom class. Learn some of the creative methods quilters have come up with to solve this problem. The right prep, products and techniques will get you quilting those larger quilts. Adele will have you explore nine different techniques via Zoom on Saturday, June 25th.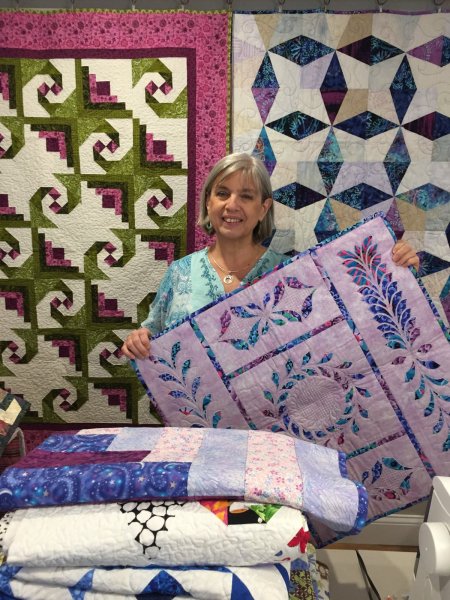 CQ Cares (Community Sewing Projects)

We will also have kits available at the shop, please stop by to pick up one (or two). For those that want to sew from their stash, click on the picture for the beginner-friendly Charm Square
Placemats pattern, or you can use your own pattern.
Recent fires, floods, and tornadoes have depleted our on-hand supply!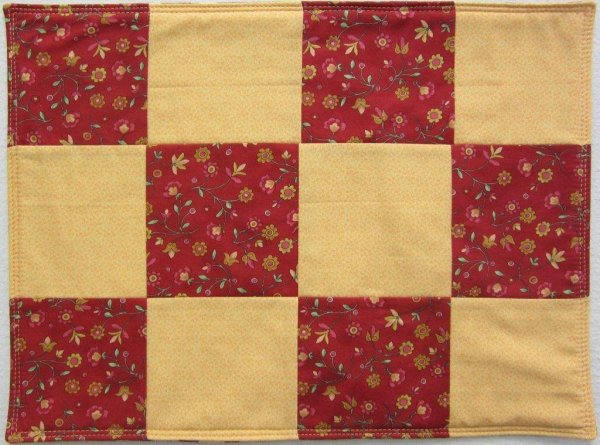 Please return all completed placemats to Capital Quilts.
Thank you for your continued support of the Capital Quilts Cares program.



We have free pillowcase kits available! We donate all pillowcases to Ryan's Care for Smiles, who in turn distributes them to children battling serious illness. Pick one up next time you're in the shop, then complete it and return on your schedule.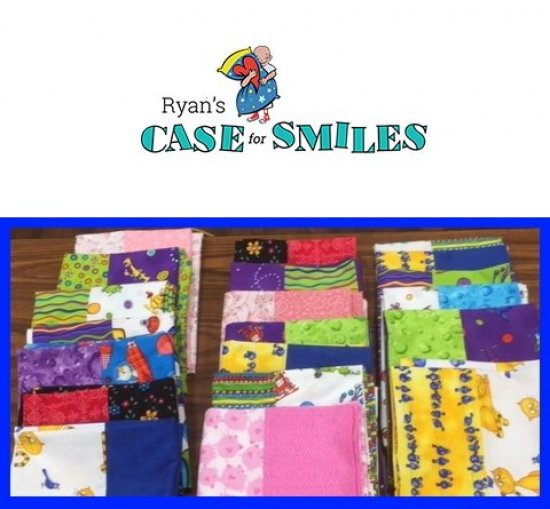 We also have free small kennel quilts available. These little quilts are sent to shelters who take in pets displaced by natural disaster. To quilters, they are a great beginner project, a use for leftover fabric, and a place to practice free motion skills. To use your stash, visit www.kennelquilts.com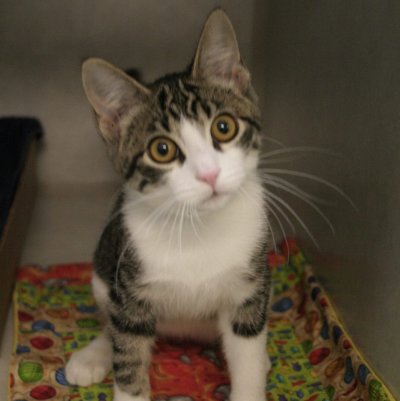 Save