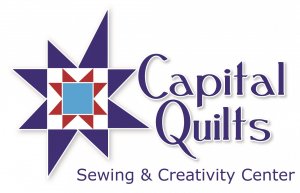 Dear Friends,


Our Kid's Summer Camp is in full swing! It's wonderful to see all the new, young sewists full of energy and exuberance. Do you remember the excitement of finishing your first project? There were triumphant shouts coming from the classroom Monday afternoon as each child made a pillowcase. While I can't flash back to my youth, I can bring back the excitement by trying something new and different. Push your boundaries a little, and try something you haven't done before. Step outside your box and just have fun. And, DON'T FORGET TO SHOW US WHAT YOU DID! I'm not saying I'll bribe you, but I do have chocolate...

Don't forget that all winter fabric, panels, and patterns are 20% off! This sale is good both in-store and online through July 31st.




Happy Sewing!
-Marianne




Products

Looking for something new to do with panels? We are always looking for panel patterns that aren't "just borders". We've searched high and low to bring you what we think are the most interesting panel quilt patterns.



We now carry the Ruby Ruler! This ruler is 5" square, and allows you to view light and dark color value in your fabrics and ensure that your quilt has proper contrast. We can't believe how handy it is, being able to use a ruler as a value finder!



From Wilmington Prints, we have Woodland Frost by Lisa Audit. This collection features various shades of blue and light blue, along with depictions of winter fauna: deer, rabbits, owls and birds. There is a panel, and a wonderful free pattern that we've kitted for you.
The throw-size pattern features easily pieced blocks around the uncut panel, and makes the most of a repeating border stripe using mitered corners.
Click the picture of the quilt to see the whole line!


Classes
Our Baby Shower event is coming this Saturday, July 23rd. Join us to make a diaper bag, burp cloths, and bibs to delight new parents. Choose from optional pre-made kits or bring your own fabric. Whatever you choose, it's sure to be fantastic!

Rod's Sharpening Service will be here next week! Their precision sharpening system ensures the correct angle for your scissors and knives, thus extending the life of the blades. They can also repair some defects such as chipped blades or bent tips (additional fees may apply).

Fabric shears, pinking shears, household scissors: $7.00
Beauty salon shears: $25.00
Any type of knife: $7.00
Small garden tools (less than 12 inches): $7.00

For everyone's safety, all items must be packaged/wrapped securely with rubber bands or packing tape securing the item in a towel, pillowcase, padded envelope, or box. Attach your name, address, phone number, and cash or check payable to Rod's Sharpening Service.

Items should be dropped off at the shop no later than 5pm on Tuesday, July 26th.



Debbie is teaching how to make a Jelly Roll Rug, starting on August 13th. This fun project uses precut fabric and batting strips for simplicity's sake, but you can also cut your own.


CQ Cares (Community Sewing Projects)

Help us to provide placemats to Iona House! We have kits available at the shop, please stop by to pick up one (or two). For those that want to sew from their stash, click on the picture for the beginner-friendly Charm Square Placemats pattern, or you can use your own pattern.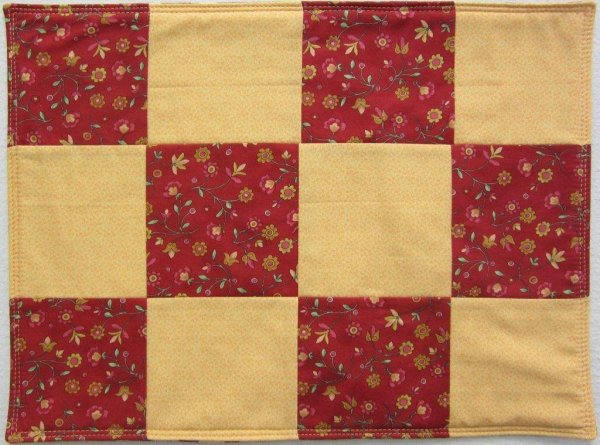 Please return all completed placemats to Capital Quilts.
Thank you for your continued support of the Capital Quilts Cares program.



We have free pillowcase kits available! We donate all pillowcases to Ryan's Case for Smiles, who in turn distributes them to children battling serious illness. Pick one up next time you're in the shop, then complete it and return on your schedule.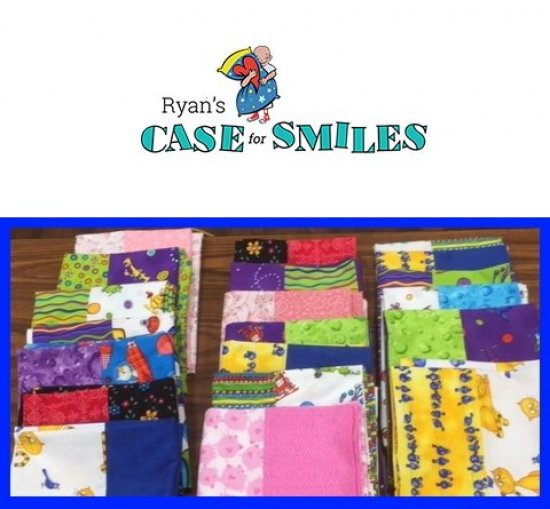 We also have free small kennel quilts kits available. These little quilts are sent to shelters who take in pets displaced by natural disaster. To quilters, they are a great beginner project, a use for leftover fabric, and a place to practice free motion skills. To use your stash, visit www.kennelquilts.com