Skip Navigation
Website Accessibility
What's New at CQ 8/30/2022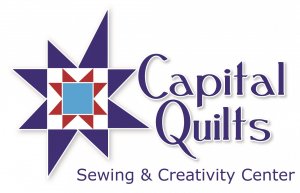 Dear Friends,


Well, summer is coming to an end, the kids are back in school, and maybe we will start to feel a break in the heat. Since Labor Day is next week, we are going to start the season off with a sale.

This weekend (Friday 9/2/22 – Monday 9/5/22) we will have fabric on sale at 20% off. That means fabric on the bolt (including clearance), panels, fat quarters, and precuts (jelly rolls, charm packs, layer cakes). As always, discounts cannot be combined, and the sale is not valid on previous purchases. Rewards points may by used, but will not accrue on sale items.

In addition, we are going to build off our Free For All Friday. Starting September 1st, if you bring in a completed project using one of the featured patterns from the previous month, we will give you a token good for a one time discount (no you can't use it at the sale). Don't worry if you are an online shopper, send us a picture of your complete project and we will send you back a discount coupon you can use online. You can only use a project once but each project you complete (and show us) will get you a chance to save a little on the next project.

We've had a last-minute cancellation in the popular Introduction to Ruler Work for Domestic Machines starting this Sunday, 9/4/22 at 3pm, and the open spot can be yours! During this in-person class, you'll learn how to set up for ruler work quilting, make a sampler quilt, and assemble squares with a quilt-as-you-go method.

Happy Sewing!
-Marianne




Products
You'll fall in love with Sandy Gervais' latest collection from Riley Blake, Awesome Autumn. this collection features two panels, gorgeous fall foliage, pumpkins, acorns, and many beautiful coordinating prints. Let's not forget about good ole' Tom Turkey and his fall friends, all in Sandy's iconic fall color palette. Happy fall y'all!
Holiday Wishes by Hoffman Fabrics is a wonderfully festive Christmas collection full of classic Christmas motifs and metallic accents. This collection showcases beautiful poinsettias, holly, and cardinals with silver metallic outlines, as well as a number of coveted metallic blender prints. We love the elegance of red, black, and silver together!


QT Fabrics wants you to share your bike pride! Detailed motorcycle designs in classic colors are the leader of the pack, tire tracks and a grid design. Create awesome cozy quilts, bandanas, totes, and apparel for yourself or your favorite biker!


Classes

Relax on Friday nights with fellow quilters for a virtual quilting bee. Settle into your favorite sewing space with your favorite Zoom-compatible technology for 2 hours of stitching and chatting. Everyone will have a chance to talk about what they've been working on and pose questions to the other quilters. Each month, a guest speaker shares her enthusiasm for an aspect of quilting – with lots of inspiring ideas and photos. On September 2nd, Susan Thomson reports on a show of quilts by Maria Shell at the Shelburne Museum in Vermont. Maria Shell is an incredible improv quilter from Alaska and author of a book on improvisational patchwork.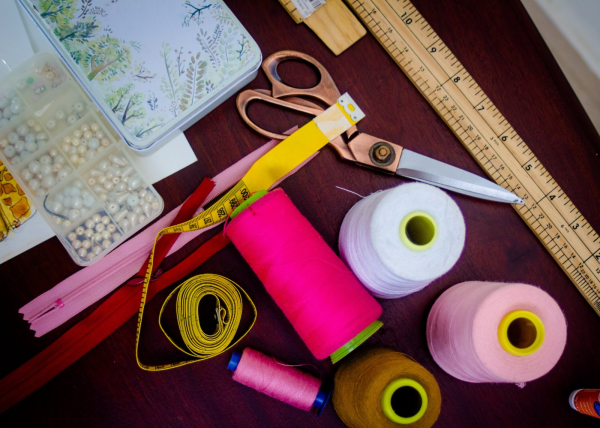 Capital Quilts' Complete Course of Quilting is on the calendar! Choose from in-person sessions Tuesday afternoons starting 9/13, Sunday afternoons starting 10/16, or a zoom session on Wednesday evenings starting 1/18/23. This course covers the basics: getting to know your sewing machine, rotary cutting, fabric selection, and a variety of techniques for machine-piecing quilt blocks. You make a sampler and learn to sandwich, quilt, and bind your masterpiece. Great as a "back to basics" reminder course, too.


Join Karen Kehl on Saturday, 9/17 for Advanced Binding Techniques. Choosing the right binding is critical to the final look of a quilt. After spending many, many hours on piecing and quilting a quilt, learn how to finish it off in a style that best frames its hard work and beauty. In this workshop, students will learn all about finishing off their quilts in grand style, from preparing the quilt for binding to deciding on the right binding style to tips for executing a clean binding with sharp corners. Students will leave with skills they can use on every quilt they make!



We're going to be in Oaks, PA for the Pennsylvania National Quilt Extravaganza!
September 15-18, 2022, at the Greater Philadelphia Expo Center in Oaks, PA!
PNQE will be dishing up all the ingredients needed for a successful quilt show including a unique and beautiful display of over 400 quilts and works of textile and wearable art from across the globe. This popular event is the largest and most comprehensive quilt festival in a state known for its rich history of quilting.




We will also be vending at the Original Sewing & Quilt Expo in Fredericksburg, VA from September 29th through October 1st. Join us there for inspiration, classes, and shopping!




Believe it or not, we will ALSO be vending at Everybody's Quilt Guild's Quilt Show in Westminster, MD from November 4 through November 6. See you there!


CQ Cares (Community Sewing Projects)

We have placemat kits available at the shop, please stop by to pick up one (or two). For those who want to sew from their stash, click on the picture for the beginner-friendly Charm Square Placemats pattern, or you can use your own pattern.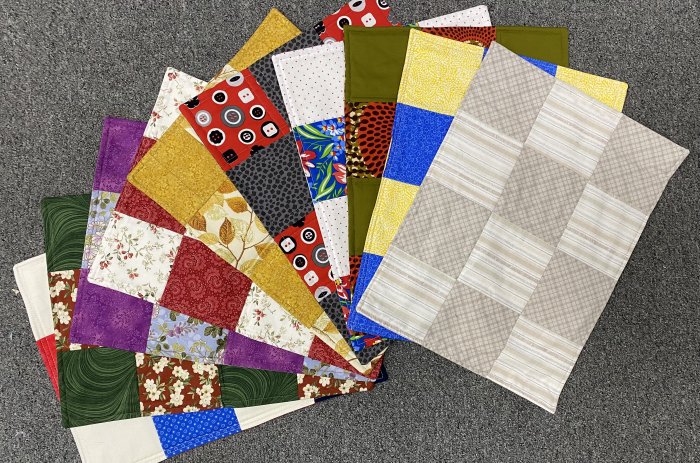 Please return all completed placemats to Capital Quilts.
Thank you for your continued support of the Capital Quilts Cares program.



We have free pillowcase kits available! We donate all pillowcases to Ryan's Case for Smiles, who in turn distributes them to children battling serious illness. Pick one up next time you're in the shop, then complete it and return on your schedule. Alternately, use your stash and any of the Million Pillowcase Project patterns.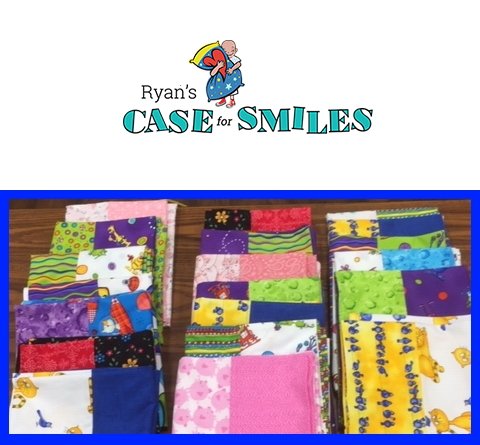 We have free small kennel quilts kits available. These little quilts are sent to shelters who take in pets displaced by natural disaster. To quilters, they are a great beginner project, a use for leftover fabric, and a place to practice free motion skills. To use your stash, visit www.kennelquilts.com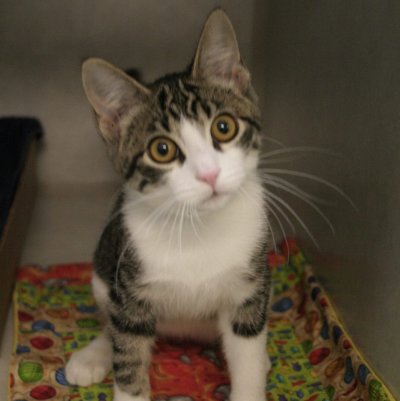 Save