Skip Navigation
Website Accessibility
What's New at CQ 10/4/2022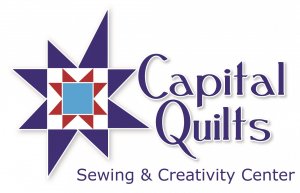 Dear Friends,


Happy October!

We are back from the Original Sewing and Quilting Expo in Fredericksburg, and slowly putting the store back in order. We realize that, in our frenzy of packing and loading and going to the show, we neglected to put out both our weekly newsletter and our Free for All Friday pattern last week. To make up for the missing free pattern, we are making three available to you today! See "New Products" for details.

I am off to see my niece get married this weekend, and am leaving the shop in the capable hands of my staff.


Happy Sewing!
-Marianne




Products
Giucy Giuce's Skygazing and Alison Glass' Thicket are independent collections from Andover, but designed to work together. They focus on small scale designs in happy colors. Each collection has a free quilt pattern designed for it, AND there is a free pattern for a quilt that uses ALL of their gorgeous fabrics, as well! (Patterns are downloadable on our website.)

Strength in Pink is Riley Blake's Breast Cancer Awareness line, and we've chosen a lovely panel with four coordinates. The 24" wide panel is perfect for throw pillows, or the center medallion of a quilt, or tote bags, or whatever your imagination can dream up.


We love the woodcut blocks from Heather and Sage so much, we just had to turn them into a kit. And, Block Chain is just perfect for the panel. We also noticed that this collection coordinates beautifully with Hedgerow, a previous fabric line. Click on the photo to see them!


Classes
Settle into your favorite sewing space with your favorite Zoom-compatible technology for 2 hours of stitching and chatting. Everyone will have a chance to talk about what they've been working on and pose questions to the other quilters. Each month, a guest speaker shares her enthusiasm for an aspect of quilting – a designer, a technique, a hot topic -- with lots of inspiring ideas and photos.
Last year, Samantha Reizes told us about

Tivaevae

quilts (traditional Polynesian quilting), and she's back this Friday, 10/7 at 6:30pm to

guide us through our own attempts to fold, snip, and stitch the Tivaevae way! Have scissors and fabric on hand.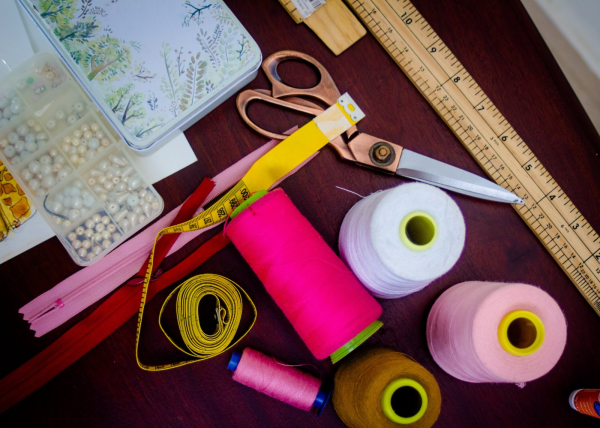 Are you, or do you know, a man who sews? We're starting a group just for men, designed to share the joy of quilting, to inspire, and to learn from one another.
Beginners to accomplished quilters are welcome to come to sew and share and learn together.
First meeting is Monday, October 10 at 5pm.


Join Linda starting Saturday, 10/22 at 2pm as she takes you through the steps to making your very own Laura Heine Collage Quilt! Finishing at 16" x 20", the tomato pincushion collage is perfect for your studio or to give as a gift.
In this class you will learn about the tools for success, collage basics, and recognizing details in fabric that add to your design.

Mark your Calendars! Rod's Sharpening Service will be here for the last time this year on October 26th. Rod sharpens knives of all types, household and utility scissors, beauty salon and barbers' shears, and most garden tools. Please click on the picture for complete details.


CQ Cares (Community Sewing Projects)

We have placemat kits available at the shop, please stop by to pick up one (or two). For those who want to sew from their stash, click on the picture for the beginner-friendly Charm Square Placemats pattern, or you can use your own pattern.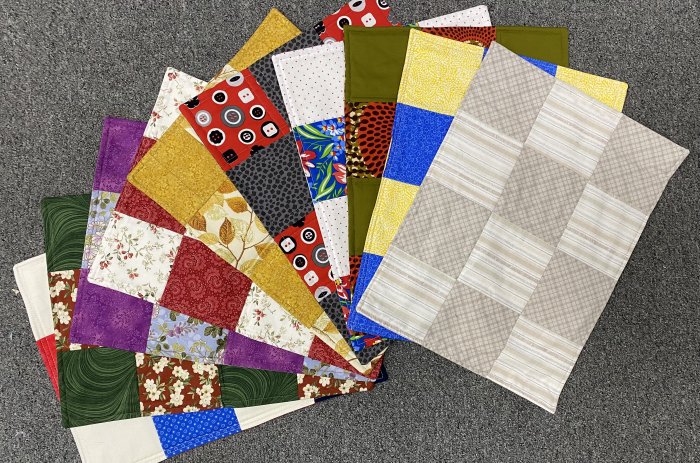 Please return all completed placemats to Capital Quilts.
Thank you for your continued support of the Capital Quilts Cares program.



We have free pillowcase kits available! We donate all pillowcases to Ryan's Case for Smiles, who in turn distributes them to children battling serious illness. Pick one up next time you're in the shop, then complete it and return on your schedule. Alternately, use your stash and any of the Million Pillowcase Project patterns.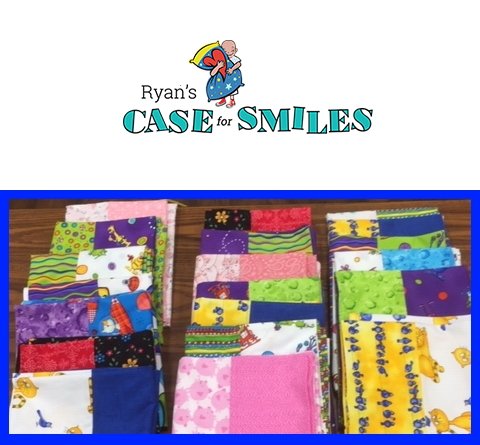 Small Kennel Quilts are sent to shelters who take in pets displaced by natural disaster. To quilters, they are a great beginner project, a use for leftover fabric, and a place to practice free motion skills. To use your stash, visit www.kennelquilts.com

We just sent sixty kennel quilts out to support relief efforts following Hurricaine Ian, and our backup supply is quite low.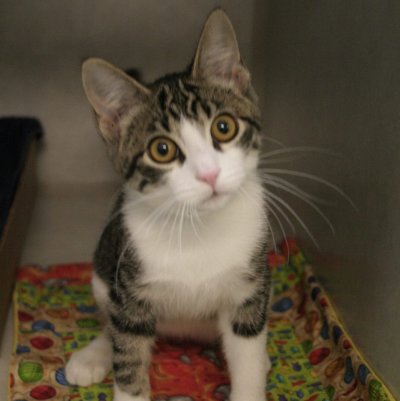 Save