Skip Navigation
Website Accessibility
What's New at CQ 10/11/22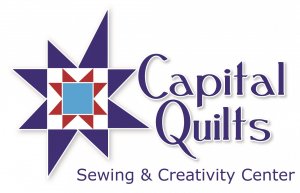 Dear Friends,


In celebration of all things October, we are having a sale, where you pick your discount from our pumpkin! Come in Friday, 10/14 through Sunday, 10/16, and once your purchase it totaled, blindly select a dscount ranging from 5% to 30%! What a deal! Discounts cannot be combined or stacked, and may not be used on services, classes, machines, clearance, etc. Please ask if you have any questions regarding exclusions.

We have two new and FABULOUS displays in the gallery! For the first, Nimble Fingers Quilters issued a challenge to their members:



"Very Peri" is the Pantone 2022 Color of the Year. It is periwinkle with red undertones: a blue-violet or violet-blue, depending on how you see it. Their challenge was to make an 18" square quilt where at least 50% of the quilt top included this color. Other blues and purples, small amounts of other colors, and, of course, a bit of black and/or white could be added. Style, design and technique was left up to the quiltmaker.



The 14 small quilts should read Very Peri when viewed – how do you think they did?




Additionally, I challenged my staff to make a winter holiday project. I am amazed and awed at what they have come up with, and hope that you will find inspiration in them. This display will go up this Thursday.


Happy Sewing!
-Marianne




Products

Can you believe that another winter holiday collection just arrived?
From Wilmington Prints, Lola Molina's Snowy Tidings is a brush of fresh air with classic stripes in red, black and gray, snowflakes, snow-coated pine trees, timeless text, stockings, caps, snowmen and lots of holiday lights. A cute panel and a border stripe round out the collection.
Snowy Tidings is available in yardage, 5" charm squares, and 10" squares!



Ahrora™ is a glow in the dark thread activated by natural or artificial light. This thread glows for approx. 5 hours and requires 2 hours to charge in the sunlight. This fun thread line is designed to glow brightly in the dark! Ahrora™ can be used on anything from art quilts to costumes to embroidery, and is a fantastic way to add another dimension to any project. Just switch off the lights to see your stitching light up! Leave it in the sun or under a bright light to recharge for a stronger glow. We have 8 colors for you to choose from.


We've recently discovered patterns by Alderwood Studio, and love the bold, modern asthetic! We've ordered several; let us know if you want more.



These small fused applique patterns from Trouble & Boo are whimsical and quick to make. Great for seasonal door/wall hangings, or whatever else you might have in mind.


Classes

If you already have longarm basics under your belt, it may be time to learn the basic buttons and tools of ProStitcher Premium. Customize Edge-to-Edge (E2E) designs on your computer to fit any quilt size and transfer the design to the ProStitcher on the longarm for accurate stitch out. One spot is currently available in the 5:30pm class on October 18th. PREREQUISITE: Getting Started on the Handi Quilter Long Arm.


We also have one spot in the Complete Course of Quilting, our 10 week basics class starting October 16th at noon. This is the class you want if you're new to quilting, or want to brush up on your skills: accurate cutting, sewing a scant 1/4" seam allowance, binding, and more!


Learn how to make a Laura Heine collage quilt! Karen has made several Laura Heine quilts, and is ready to walk you through the Mini Pincushion pattern, with all of her tips and tricks for success. This is a two-session class, October 22 and November 5, from 2-4pm.



Plan ahead for Hanukkah! Local quilt artist and instructor Karen Kehl has her "Festival of Lights" quilt published in Quiltmaker magazine, and she has adapted the pattern for a table runner class here at Capital Quilts, on November 13th at noon.
This pattern is an easy way to learn the basics of foundation piecing, too!
Purchase of the Quiltmaker Nov/Dec 2022 issue is required (and in stock).


CQ Cares (Community Sewing Projects)

We have placemat kits available at the shop, please stop by to pick up one (or two). For those who want to sew from their stash, click on the picture for the beginner-friendly Charm Square Placemats pattern, or you can use your own pattern.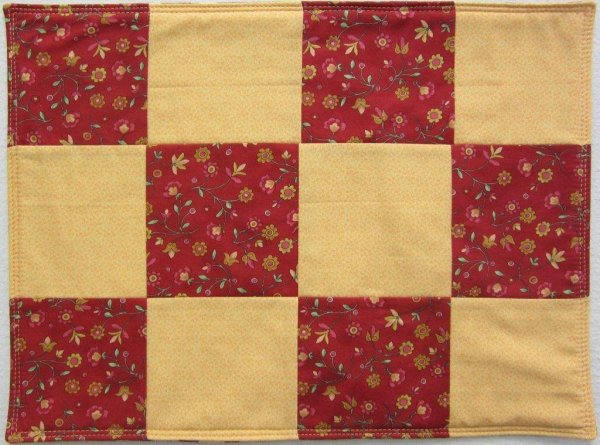 Please return all completed placemats to Capital Quilts.
Thank you for your continued support of the Capital Quilts Cares program.



We have free pillowcase kits available! We donate all pillowcases to Ryan's Case for Smiles, who in turn distributes them to children battling serious illness. Pick one up next time you're in the shop, then complete it and return on your schedule.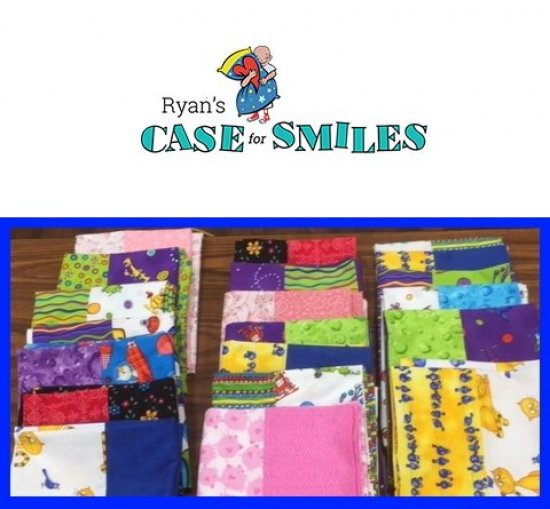 We have free small kennel quilts kits available. These little quilts are sent to shelters who take in pets displaced by natural disaster, like Hurricaine Ian. To quilters, they are a great beginner project, a use for leftover fabric, and a place to practice free motion skills.
To use your stash, visit www.kennelquilts.com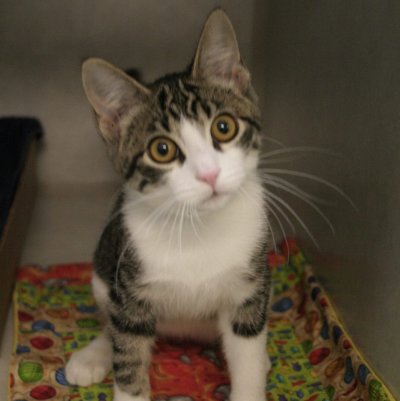 Save