Skip Navigation
Website Accessibility
What's New at CQ 10/25/22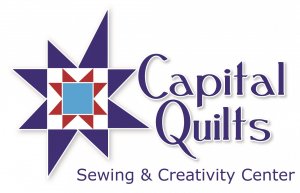 Dear Friends,


We need room for new fabrics! Starting today, take 25% off all Flannel, Halloween, and Fall/Thanksgiving fabric using code BOO2022 at checkout, both in-store and online! This sale runs through 10/31/22.

In the gallery, the Nimble Fingers Summer Challenge will come down in about a week so that we can display Quilts of Valor for Veteran's Day.

We are gearing up for our last show of the year, Everybody's Quilt Guild's Fall Quilt Show, November 4-6, at the Pleasant Valley Fire Hall in Westminster, MD. Do come visit us there, and check out all the wonderful quilts on display!



Happy Sewing!
-Marianne




Products

From P&B, we have Sunflower Fields designed by Sandy Lynam Clough. The delicate shadow print behind the main designs adds depth and a unique touch. You'll be inspired to use the blooms not only for quilts but also for pillows or placemats. Do you have a sunroom? These are such perfect fabrics to make projects to accent that special space.


Introducing 3 Wishes fabric's newest designer, Weekday Best. "Dogs in the City" is a vibrant & graphic digital line that showcases a range of love-able, four-legged friends. The use of vivid color and graffiti art creates a compelling mix of designs. The portrait-style 34" x 42" panel includes dogs of all shapes and sizes that are framed in brilliant textures. The other prints include a dynamic patch, paw prints in dazzling colors, and graffiti hearts. Woof!


We have new wide-backs! This unique design from P&B is simply awesome and will be so much fun to use! Use it as a quilt back and you'll love showing BOTH sides of your quilt!


Classes
The Men's Quilting Club is still accepting members!
Please contact the store directly to register. Next meeting is November 7th at 5pm.


Quilting with rulers is a wonderful way to add curved designs to your quilting repertoire. Bored with your walking foot and intimidated by full-on free motion quilting? In this 5-week class, you will make a 9-block sampler of ruler work designs. The class will cover setting up your machine for ruler work, testing tension, and getting started. Each week you'll make one or two blocks with practice fabric during class; between each class you'll reproduce the blocks with your sampler fabric. At the end, you'll learn a quilt-as-you-go method for joining the blocks together. Betsy teaches via Zoom starting Wednesday, November 2nd at 6:30pm.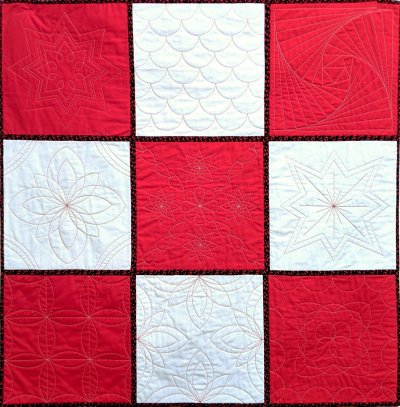 Relax on Friday nights with fellow quilters for a virtual quilting bee. Settle into your favorite sewing space with your favorite Zoom-compatible technology for 2 hours of stitching and chatting. Everyone will have a chance to talk about what they've been working on and pose questions to the other quilters. On November 4th, the Sew Together topic is alternative binding techniques. Joy Dorman will explain how to make two-sided binding, and Betsy Kulamer will demonstrate a machine binding with a flange.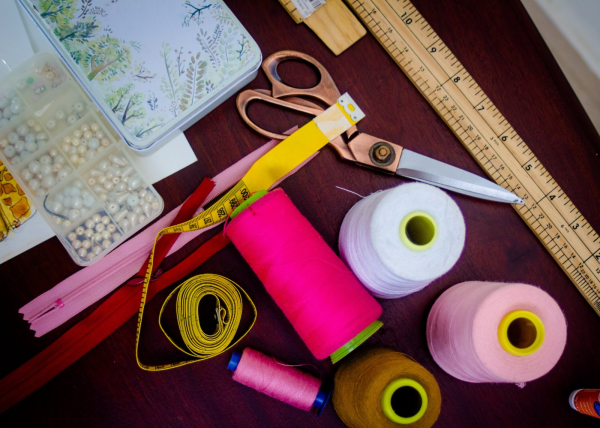 NEW CLASS! After you've stocked up on flannel, take the Pajama/Lounge Pants class with Lora on November 15th at 1pm, and make all the gifts this year! Pattern will be provided in class, and works for pretty much any size you need.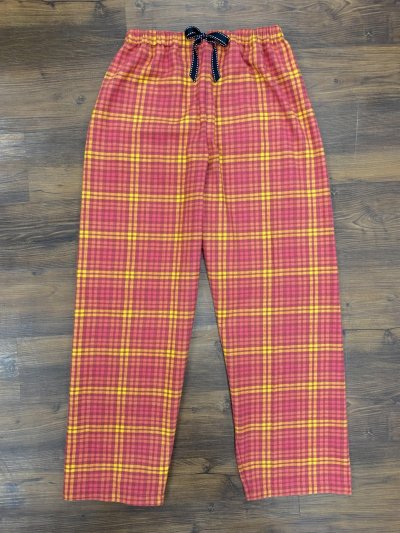 NEW CLASS! Cathy will be teaching The Tree Skirt Star on November 19th at 11am. This tree skirt finishes at approximately 48" squarish. Just three fabrics make a huge impact!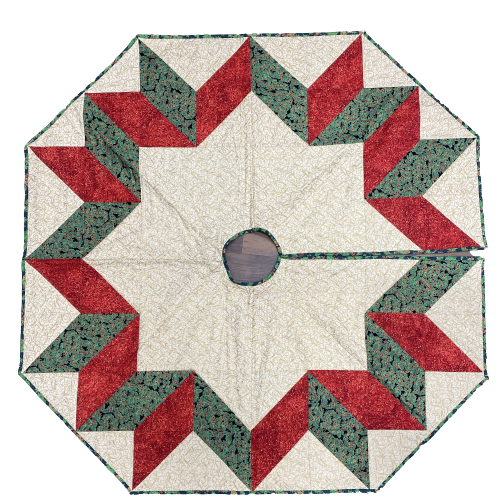 On December 10th, pattern designer Jennifer will take you through assembling the Arboreal quilt, including the steps required for assembling the four different sizes of trees. This class is excellent for someone who is an advanced beginner, all the way up to experienced quilters!

CQ Cares (Community Sewing Projects)

We have placemat kits available at the shop, please stop by to pick up one (or two). For those who want to sew from their stash, click on the picture for the beginner-friendly Charm Square Placemats pattern, or you can use your own pattern.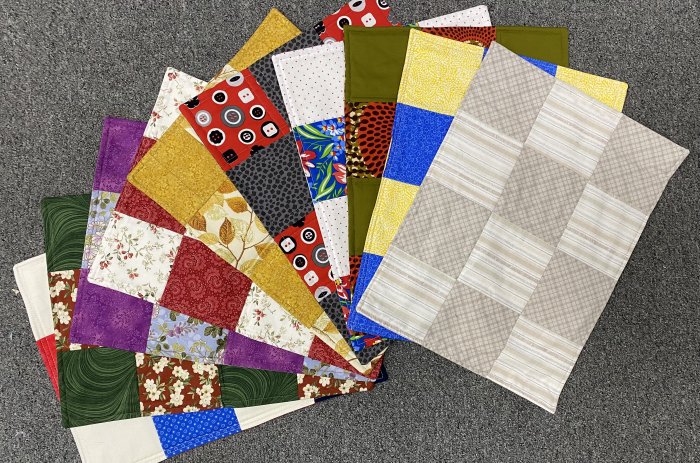 Please return all completed placemats to Capital Quilts.
Thank you for your continued support of the Capital Quilts Cares program.



We have free pillowcase kits available! We donate all pillowcases to Ryan's Case for Smiles, who in turn distributes them to children battling serious illness. Pick one up next time you're in the shop, then complete it and return on your schedule. Alternately, use your stash and any of the Million Pillowcase Project patterns.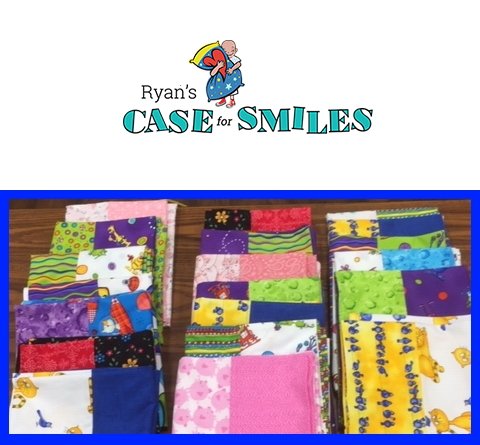 We have free small kennel quilts kits available. These little quilts are sent to shelters who take in pets displaced by natural disaster. To quilters, they are a great beginner project, a use for leftover fabric, and a place to practice free motion skills. To use your stash, visit www.kennelquilts.com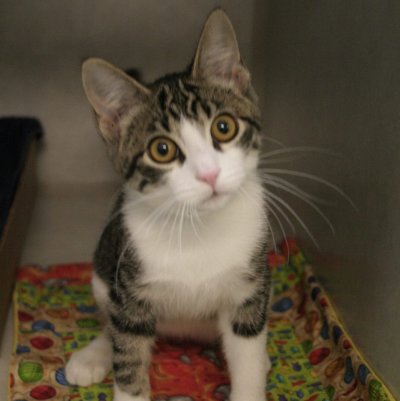 Save