Skip Navigation
Website Accessibility
What's New at CQ 11/8/2022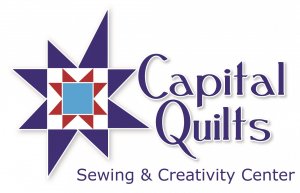 Dear Friends,


On Saturday night, the 2022 Second Saturday members were here showing off their work, and getting a look at the projects for next year. We are very excited that Jan and Betsy will be doing three projects with the group in 2023! Multiple techniques will be covered including foundation paper piecing, big stitch quilting, and quilting with your walking foot. We hope you are excited too!



Happy Sewing!
-Marianne




Products
From QT Fabrics, we have Whirlwind, and you better get the hot cocoa ready! Pure winter fun for all with this sweet collection of snowmen and adorable coordinates. Picture patches, allovers, and a diagonal stripe will create seasonal quilts, stockings, and so much more.
This holiday version of Block Chain in classic blue and white is accented with pearl and silver ink. Finishing at 40.5" x 48.5", it's great as either a wallhanging or a throw.


Is there a child in your life deserving of a quilt or play mat? Lyon the Lion is your answer! This panel is kitted with coordinating backing and binding for only $24.99.


Classes
Set a festive table this Hanukkah with this Festival of Lights pattern. Karen Kehl teaches this full-day class on November 13th. You will learn Foundation paper piecing techniques which are used for the candles and Star of David Blocks.
This table runner is adapted from the Festival of Lights Quilt Pattern by Karen, published in the November/December Quiltmaker Magazine. NOTE: An optional Christmas Tree variation will be available in class.
Make all the gifts! Take the Pajama/Lounge Pants class with Lora on November 19th at 2:30pm. This class is a great introduction on garment making, as you will learn how to read and follow garment pattern directions. The pattern will be provided in class, and works for just about any size you need.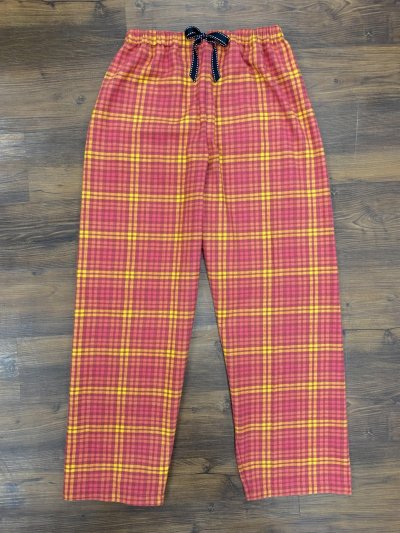 Cathy will be teaching The Tree Skirt Star on November 19th at 11am. This tree skirt finishes at approximately 48" squarish. Just three fabrics make a huge impact!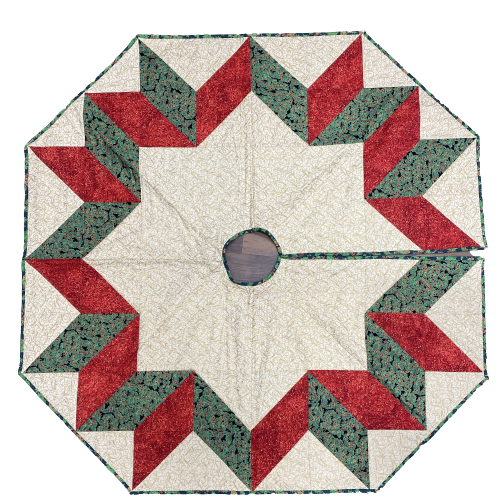 So many of you wanted to take the Woven Snowflake Ornament class, we've had to add another! Space is available in the December 3rd class at 11am. Weave strips of fabric together to create a snowflake ornament to hang on the tree, a wreath, the mantle, or other decorative endeavor! You can also use these snowflakes in place of a bow on a gift. Once you know how, you'll want to make more.


CQ Cares (Community Sewing Projects)

We have placemat kits available at the shop, please stop by to pick up one (or two). For those who want to sew from their stash, click on the picture for the beginner-friendly Charm Square Placemats pattern, or you can use your own pattern.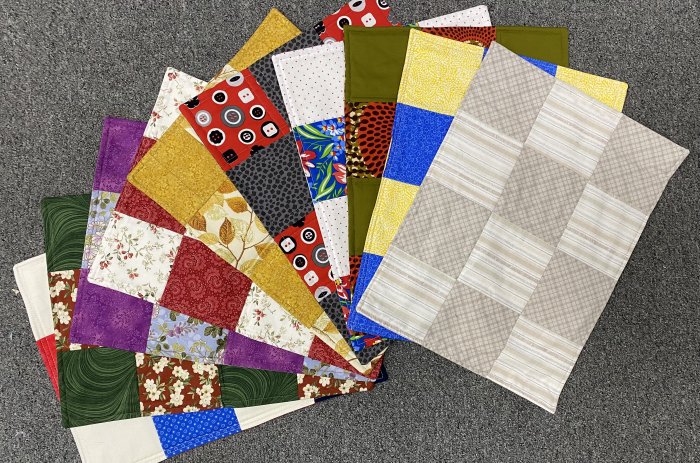 Please return all completed placemats to Capital Quilts.
Thank you for your continued support of the Capital Quilts Cares program.



We have free pillowcase kits available! We donate all pillowcases to Ryan's Case for Smiles, who in turn distributes them to children battling serious illness. Pick one up next time you're in the shop, then complete it and return on your schedule. Alternately, use your stash and any of the Million Pillowcase Project patterns.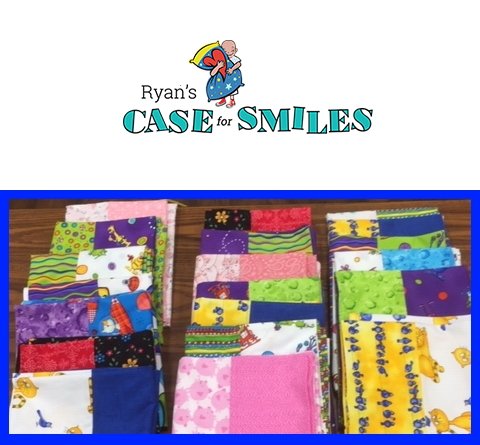 We have free small kennel quilts kits available. These little quilts are sent to shelters who take in pets displaced by natural disaster. To quilters, they are a great beginner project, a use for leftover fabric, and a place to practice free motion skills. To use your stash, visit www.kennelquilts.com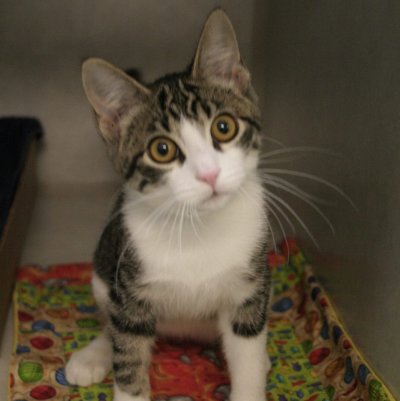 Save