Skip Navigation
Website Accessibility
What's New at CQ 11/29/2022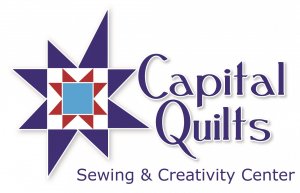 Dear Friends,


We have a brand-new instructor, highly recommended by Jan, one of our beloved Complete Course teachers. Amy will be teaching a zippered pouch, perfect for last-minute holiday gifting. There are also openings in Jennifer's Arboreal class, and we have a bowl cozy class that will be on the calendar shortly. We are trying to give you every opportunity to finish your handmade holiday!

Attention Second Saturday people: We do have acrylic templates and foundation papers for Florid Bloom/City Lights, but they are not out on the floor. Please ask any associate for them when you come in.



Happy Sewing!
-Marianne




Products
Straight from Down Under, this collection features kangaroos, cute koala bears, kookaburras, and wombats. Colored in rich colors of the Outback like greens, browns and rusts, the designs include animal blocks, eucalyptus leaves and flowers, and dots. (Who knew wombats were so adorable?) These fabrics are great for quilts, tote bags and many other projects.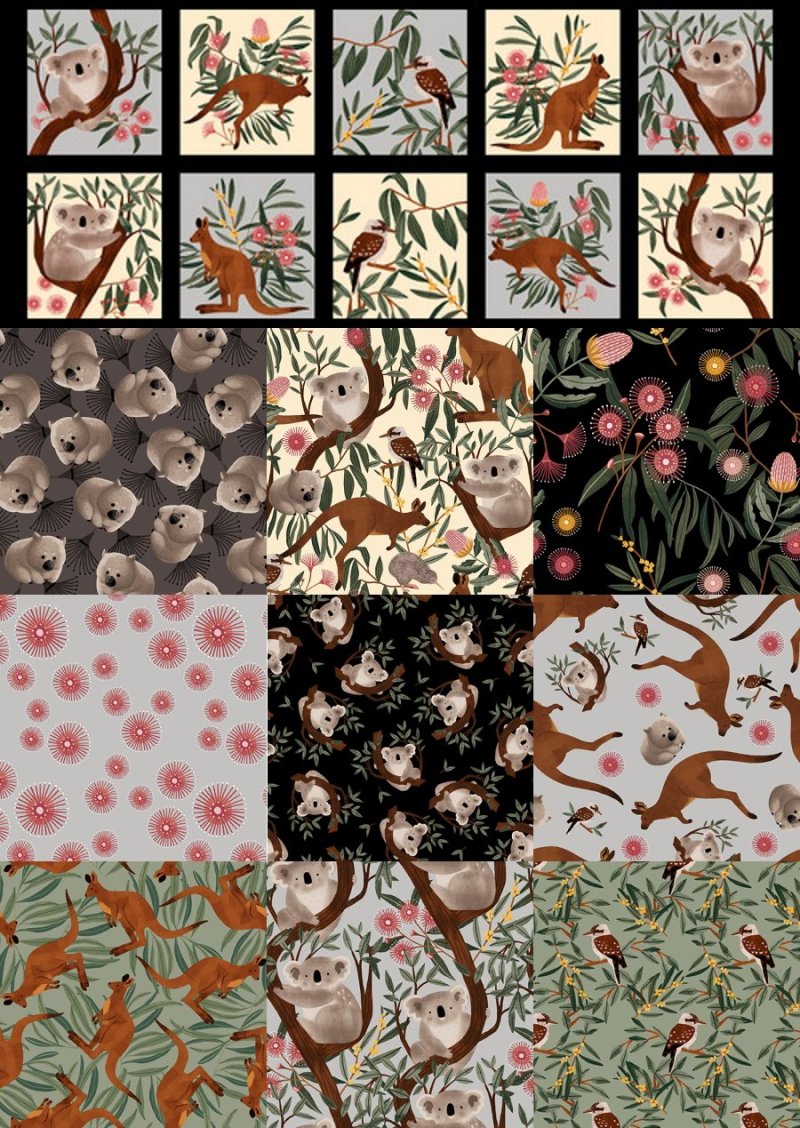 From Annabel Wrigley for Windham Fabrics, Color Wheel is a vivid tribute to color. This collection embraces and celebrates the true feeling of joy that only color can bring. With inspiration in modern quilts, Color Wheel is the perfect collection to make any project fun and graphic. We have bundles of 12 Fat Quarters PLUS the 36" x 42" panel, and we also sell the panel separately.


P

annotia is a digitally printed collection by Oasis Fabrics. It's a beautiful aboriginal inspired fabric line with a beautiful color pallette of reds, pinks, yellows, oranges, and browns.

We love the depth of color, and are eager to add them to some of our next projects.


Classes

Relax on Friday nights with fellow quilters for a virtual quilting bee. Settle into your favorite sewing space with your favorite Zoom-compatible technology for 2 hours of stitching and chatting. Everyone will have a chance to talk about what they've been working on and pose questions to the other quilters. On Friday, December 2nd, whether you c

all them pre-cuts, jelly rolls, strip sets, rolie-polies, roll ups, precuts are fun to work with! SherriJoyce King will take us on a tour of what can be done with these seductive bundles of fabric strips.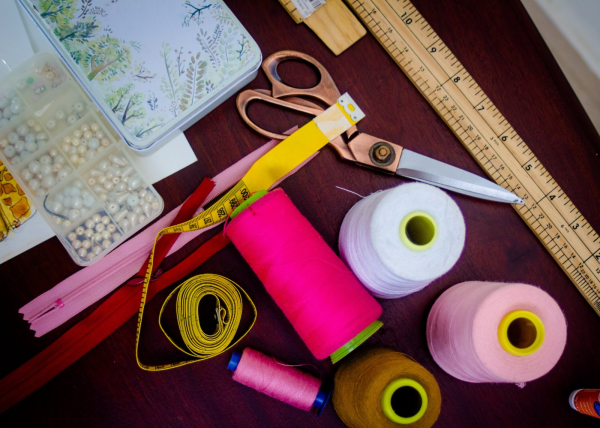 Take a class from the pattern designer! Jennifer Worthen will be here for most of the day on Saturday, December 10th to teach from her Arboreal pattern. The trees are quick and easy to put together, and it's really great for using up some scraps! No special tools are required for this pattern; just a ruler and a marking pen will be all you need to make these slightly wonky and unique trees. This pattern doesn't just have to be a Christmas quilt -- it's great for winter or autumn as well.

New class alert! Amy Marlowe, our most recently contracted instructor will be teaching Minki Kim's "Claire" Zip bag starting Tuesday, 12/13. This bag is great for gifting, as you can personalize each bag's look to match the recipient's personality. The pattern is included in the class price!



We are also booking classes for 2023! Check out the calendar for art quilts, Star Storm, EQ8, and more!


CQ Cares (Community Sewing Projects)

We have placemat kits available at the shop, please stop by to pick up one (or two). For those who want to sew from their stash, click on the picture for the beginner-friendly Charm Square Placemats pattern, or you can use your own pattern.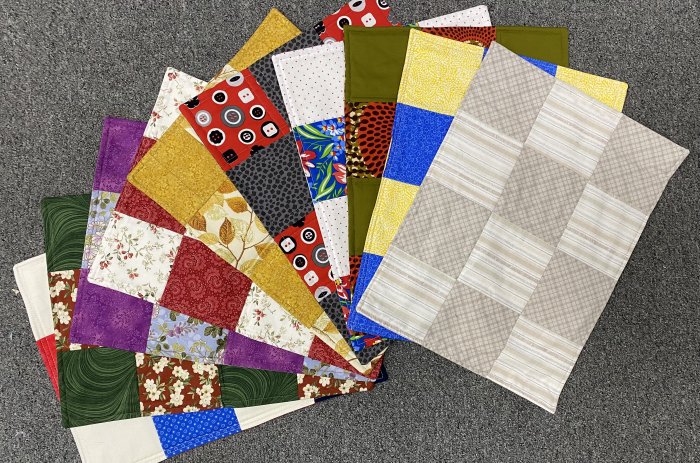 Please return all completed placemats to Capital Quilts.
Thank you for your continued support of the Capital Quilts Cares program.



We have free pillowcase kits available! We donate all pillowcases to Ryan's Case for Smiles, who in turn distributes them to children battling serious illness. Pick one up next time you're in the shop, then complete it and return on your schedule. Alternately, use your stash and any of the Million Pillowcase Project patterns.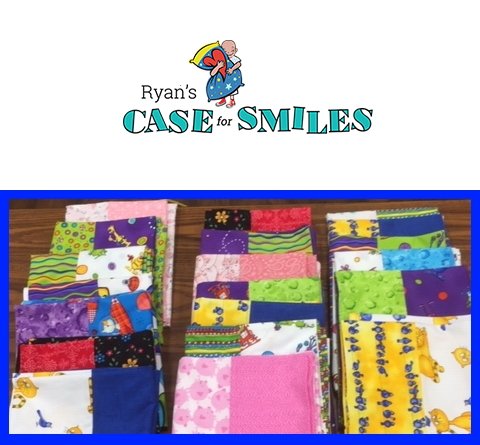 We have free small kennel quilts kits available. These little quilts are sent to shelters who take in pets displaced by natural disaster. To quilters, they are a great beginner project, a use for leftover fabric, and a place to practice free motion skills. To use your stash, visit www.kennelquilts.com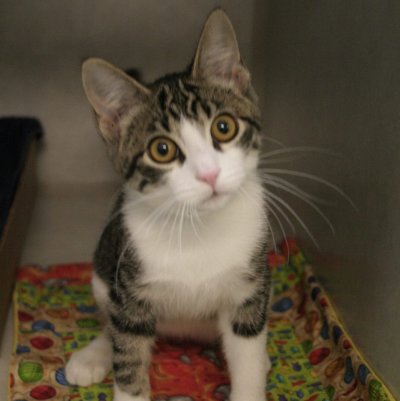 Save