Skip Navigation
Website Accessibility
What's New at CQ 12/20/2022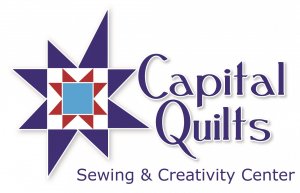 Dear Friends,


Prepare yourselves ... it is almost time once again for our year-end clearance sale! From December 26th through December 31st, everything* in the store will be for sale at 25% off regular prices!

Happy Holidays to everyone! As a reminder, we are closing at 2pm on Saturday, 12/24 and closed on Sunday, 12/25. We'll be back in the store at 11am Monday to start the sale! Stay warm and healthy!

Happy Sewing!
-Marianne



*As always, some exclusions apply: This discount may not be used on machines, furniture, services, or special orders, and may not be combined or stacked with any other offer or discount.




Products

Are you struggling for a last-minute gift for a quilter? We've got you covered! We've assembled a variety of Gift Bags in a variety of themes: longarmer, ruler addict, hand quilter, newer gadgets, the list goes on!



A large quantity of retired Shop Models are also being offered for sale. Check them out!


Classes
We have several Open Sew sessions scheduled to allow you dedicated time to get those projects done! Your reservation gets you your own 6 foot table, use of our design wall, and ironing stations.

Thursday, December 22, 11:30am-5:00pm
Friday, December 23, 11:30am-5:00pm
Friday, December 23, 5:00pm-9:00pm


Starting on Thursday, January 5th, explore designing a custom quilt using EQ8 software. We will learn how to use the software, set up your quilt, pick your blocks, and add fabric swatches to your design. In later weeks, we will explore how to create custom blocks and applique, bring images into our quilts, and finally put it all together to design a quilt from start to finish.

For those who need to improve their basic technology skills in preparation for using EQ8, attendance is required at a one-and-a-half-hour pre-class technology skill bootcamp on PC and Mac concepts, basic technical understanding, tech terminology, and short-cut keys.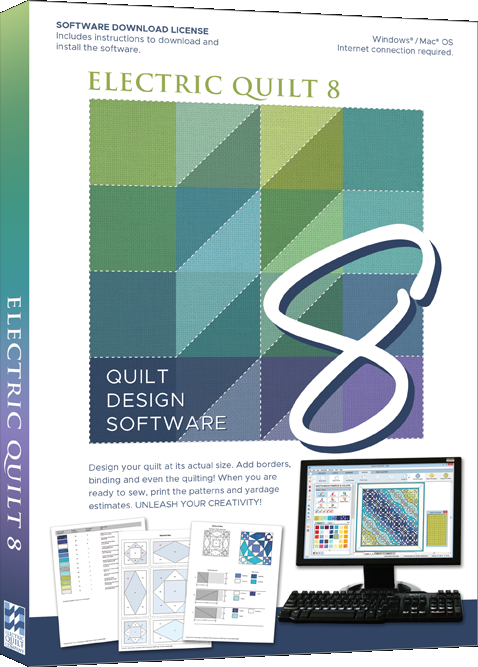 Have you registered for Second Saturday yet? In 2023, the group will work on three smaller projects: Posh Snowball, Florid Bloom/City Lights, and a modern Japanese Rice Pouch. You can join in on the fun from anywhere -- this club meets via Zoom, on the second Saturday of each month.



Start your year with a charitable project! We are holding a CQ Cares Workshop on Sunday, January 8 to make quilts for the Interfaith Works Women's shelter.


Sew Together via Zoom continues. On January 13th, Karey Herriman talks about Kaffe Fassett's influence throughout the world of textiles and discusses his aesthetic and genius.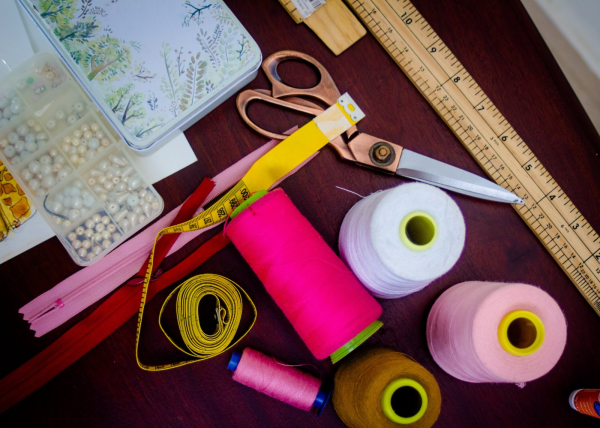 We have two sessions of the Complete Course of Quilting starting in January: in person starts 1/15, and via Zoom starts 1/18. This course covers the basics: getting to know your sewing machine, rotary cutting, fabric selection, and a variety of techniques for machine-piecing quilt blocks. You make a sampler quilt and learn to sandwich, quilt, and bind your masterpiece. It's great for newbies, or as a skills refresher.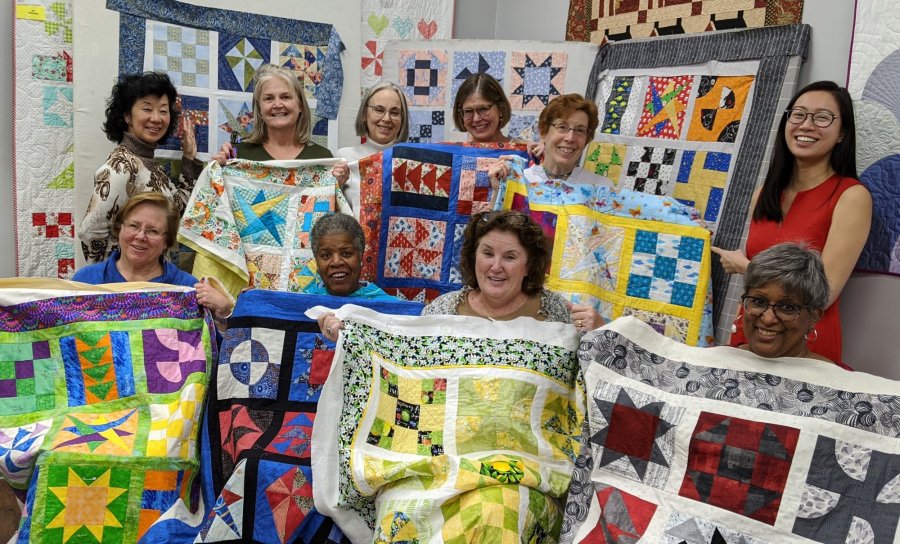 Jan will be teaching one of her favorite quilts: Victoria Findlay Wolfe's Star Storm, via Zoom starting Sunday, 1/15. The quilt is built by strategically placing strips of fabric to form rings around a central pieced inner star. Star Storm is not paper pieced but formed on large scale paper templates to create the star points.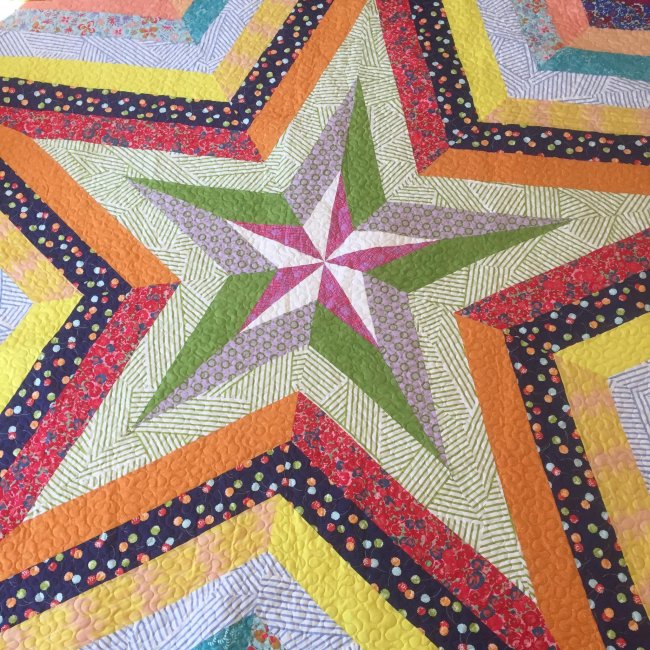 CQ Cares (Community Sewing Projects)

We have placemat kits available at the shop, please stop by to pick up one (or two). For those who want to sew from their stash, click on the picture for the beginner-friendly Charm Square Placemats pattern, or you can use your own pattern.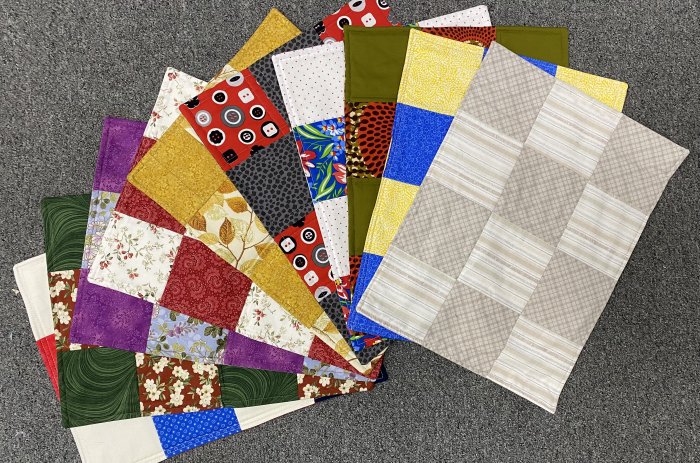 Please return all completed placemats to Capital Quilts.
Thank you for your continued support of the Capital Quilts Cares program.



We have free pillowcase kits available! We donate all pillowcases to Ryan's Case for Smiles, who in turn distributes them to children battling serious illness. Pick one up next time you're in the shop, then complete it and return on your schedule. Alternately, use your stash and any of the Million Pillowcase Project patterns.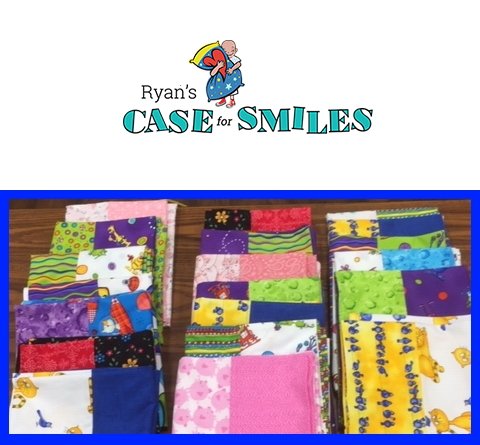 We have free small kennel quilts kits available. These little quilts are sent to shelters who take in pets displaced by natural disaster. To quilters, they are a great beginner project, a use for leftover fabric, and a place to practice free motion skills. To use your stash, visit www.kennelquilts.com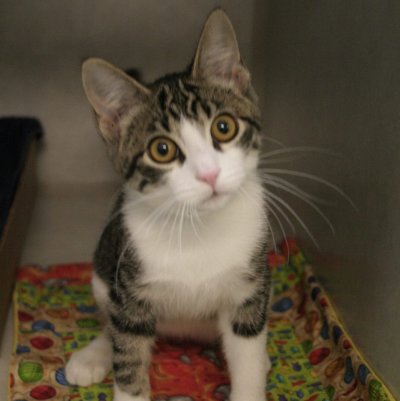 Save