Skip Navigation
Website Accessibility
What's New at CQ 12/27/2022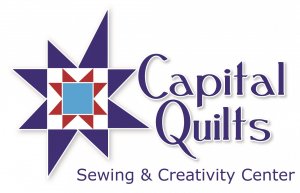 Dear Friends,


Our year-end clearance sale is in full swing! Through December 31st, everything* in the store will be for sale at 25% off regular prices! Web customers, please use code R7TWT at checkout to take advantage of the sale.

Capital Quilts will close at 2:00pm on Saturday, December 31st. We are closed on New Year's Day, but will reopen on Monday, January 2nd at 11am.

Happy Sewing!
-Marianne


*As always, some exclusions apply: This discount may not be used on machines, furniture, services, or special orders, and may not be combined or stacked with any other offer or discount.


Products

Mint for You from Riley Blake was inspired by vintage paper Valentines from the 20s and 30s. Instead of the "vintage" colors you might expect, the line features fabrics in bright candy colors, like cotton candy pink and sweet mint and raspberry.



Crackling campfires, fresh pine, warm mugs, long hikes, colorful wildflowers, and cozy quilts... you're invited on this camping adventure! Love You S'more from Riley Blake was inspired by family memories spent outside while roasting marshmallows and having sweet, long talks around the fire. There is something so peaceful and beautiful about evenings spent under the stars while the lightning bugs dance and the cool air blows through the trees. So, let's go camping, make some memories, then go home and quilt all about it!



McKenna Ryan quilt patterns delight and inspire quilters the world over. With a wide range of designs from all genres, McKenna's unique signature style has captured the hearts of quilters for over two decades. Meow Mix kits by McKenna Ryan feature her signature Hoffman California Spectrum Digital Print collection, Jewel Basin.


Classes & Clubs
The Hand-piecing Club is back! Join this group of "slow stitchers" in a monthly meeting where you can share progress on a project, get tips from other members, and socialize.

The Men's Quilting Club is continuing in 2023. Members typically share what they are working on, and one member often gives a demo of a particular technique.
Men of all quilting skill levels are welcome!


Starting on Thursday, January 5th, explore designing a custom quilt using EQ8 software. We will learn how to use the software, set up your quilt, pick your blocks, and add fabric swatches to your design. In later weeks, we will explore how to create custom blocks and applique, bring images into our quilts, and finally put it all together to design a quilt from start to finish.

For those who need to improve their basic technology skills in preparation for using EQ8, attendance is required at a one-and-a-half-hour pre-class technology skill bootcamp on PC and Mac concepts, basic technical understanding, tech terminology, and short-cut keys.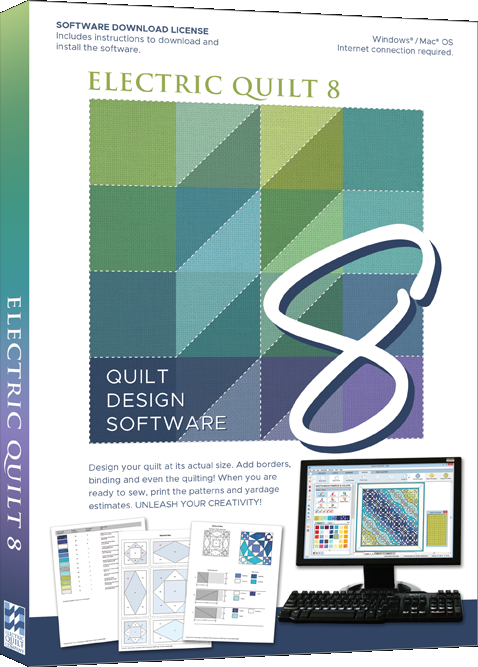 Have you registered for Second Saturday yet? In 2023, the group will work on three smaller projects: Posh Snowball, Florid Bloom/City Lights, and a modern Japanese Rice Pouch. You can join in on the fun from anywhere -- this club meets via Zoom, on the second Saturday of each month.



Start your year with a charitable project! We are holding a CQ Cares Workshop on Sunday, January 8 to make quilts for the Interfaith Works Women's shelter.


Sew Together via Zoom continues. On January 13th, Karey Herriman talks about Kaffe Fassett's influence throughout the world of textiles and discusses his aesthetic and genius.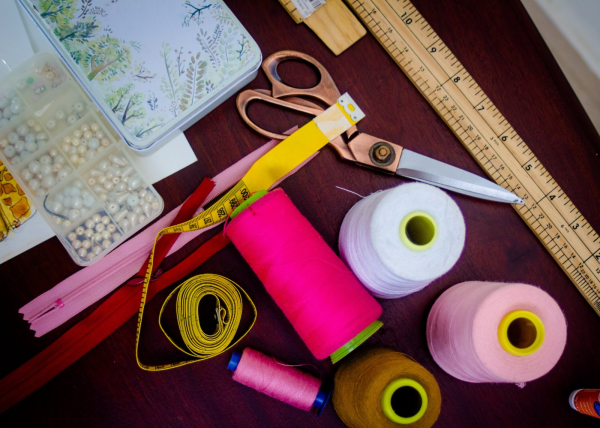 We have two sessions of the Complete Course of Quilting starting in January: in person starts 1/15, and via Zoom starts 1/18. This course covers the basics: getting to know your sewing machine, rotary cutting, fabric selection, and a variety of techniques for machine-piecing quilt blocks. You make a sampler quilt and learn to sandwich, quilt, and bind your masterpiece. It's great for newbies, or as a skills refresher.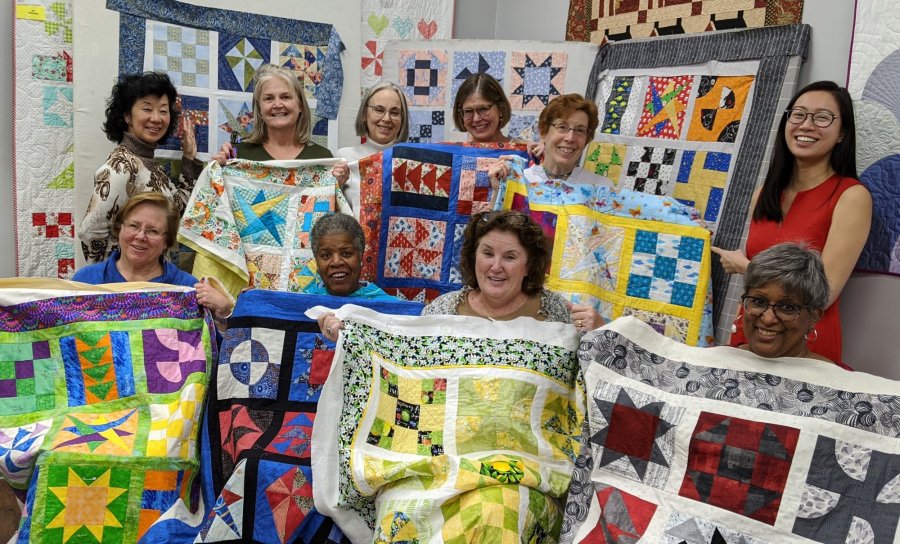 Jan will be teaching one of her favorite quilts: Victoria Findlay Wolfe's Star Storm, via Zoom starting Sunday, 1/15. The quilt is built by strategically placing strips of fabric to form rings around a central pieced inner star. Star Storm is not paper pieced but formed on large scale paper templates to create the star points.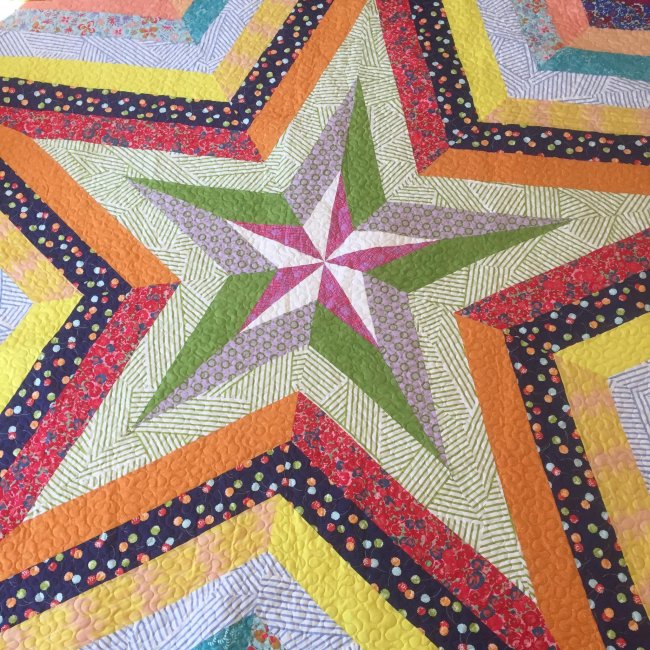 CQ Cares (Community Sewing Projects)

We have placemat kits available at the shop, please stop by to pick up one (or two). For those who want to sew from their stash, click on the picture for the beginner-friendly Charm Square Placemats pattern, or you can use your own pattern.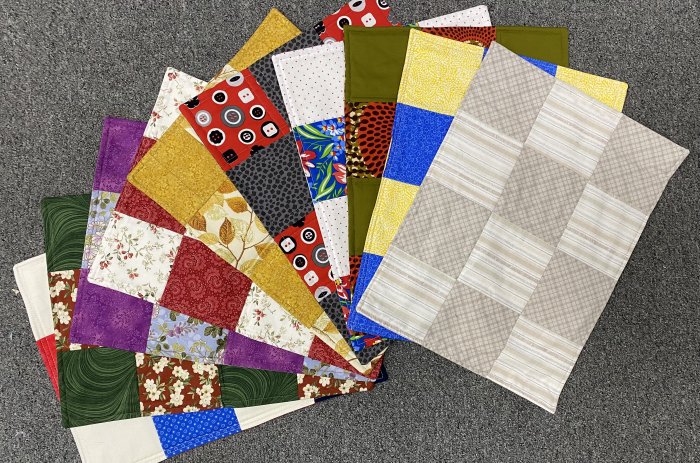 Please return all completed placemats to Capital Quilts.
Thank you for your continued support of the Capital Quilts Cares program.



We have free pillowcase kits available! We donate all pillowcases to Ryan's Case for Smiles, who in turn distributes them to children battling serious illness. Pick one up next time you're in the shop, then complete it and return on your schedule. Alternately, use your stash and any of the Million Pillowcase Project patterns.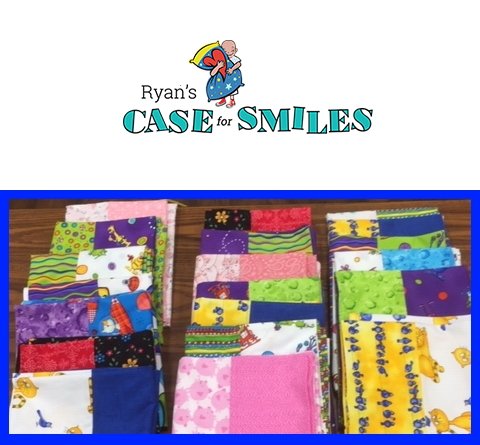 We have free small kennel quilts kits available. These little quilts are sent to shelters who take in pets displaced by natural disaster. To quilters, they are a great beginner project, a use for leftover fabric, and a place to practice free motion skills. To use your stash, visit www.kennelquilts.com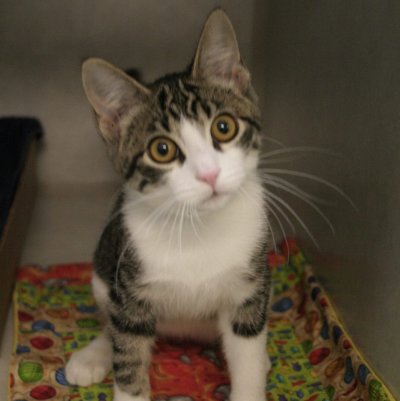 Save