Skip Navigation
Website Accessibility
What's New at CQ 1/3/2023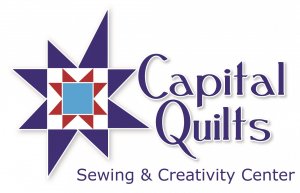 Dear Friends,


Happy New Year! May it be filled with health, happiness, and fabric.

The newsletter is a bit long this week, but that's only because we've added so much to the calendar. We've concentrated on January, but do look ahead: Rae Cumbie from Fit for Art is coming in May for a 2-day Tabula Rasa Jacket class.



Happy Sewing!
-Marianne





Products

With a Flourish by Simple Simon & Company for Riley Blake will have you daydreaming of beautiful quilting and sewing projects. Featuring both warm and cool tones, this collection is a must-have for all your Spring sewing!



From Hoffman, we have the Dream Big Rose by Jeanie Sumrall-Ajero in red. This panel is great for longarming, midarming, or even free motion on your domestic machine! It would also serve as a dramatic center medallion in a quilt.





"As a child, we got together with the neighbors for a 4th of July picnic every year."

Sandy Gervais

had these fine, fond memories in mind when she composed this wistful set of

patriotic

fabrics,

Red White & Bang!

Take a walk down memory lane with Sandy and check out these sailboats,

paisley

bandanas, patriotic

plaids

, funky

stars

, flowing flags and warm

floral

foliage

. A red bandana print wide back rounds it all out. FQ bundles are available!





"Ahem." Kat's love of green and of orange cats may or may not be responisble for this lone bolt of Leafy Green Cats from Amanda Niederhauser's debut collection with Riley Blake. These sweet spotted kitties are perfect for bags, quilts, pillows... you name it.


Classes

Have you registered for Second Saturday yet? In 2023, the group will work on three smaller projects: Posh Snowball, Florid Bloom/City Lights, and a modern Japanese Rice Pouch. You can join in on the fun from anywhere -- this club meets via Zoom, on the second Saturday of each month.



Longarmers and ProStitch Users:
The Longarm and ProStitcher Clubs are now on the calendar for 2023!

Men: The Men's Quilting Club is open for registration!




Start your year with a charitable project! We are holding a CQ Cares Workshop on Sunday, January 8 to make quilts for the Interfaith Works Women's shelter.


Sew Together via Zoom continues. On January 13th, Karey Herriman talks about Kaffe Fassett's influence throughout the world of textiles and discusses his aesthetic and genius.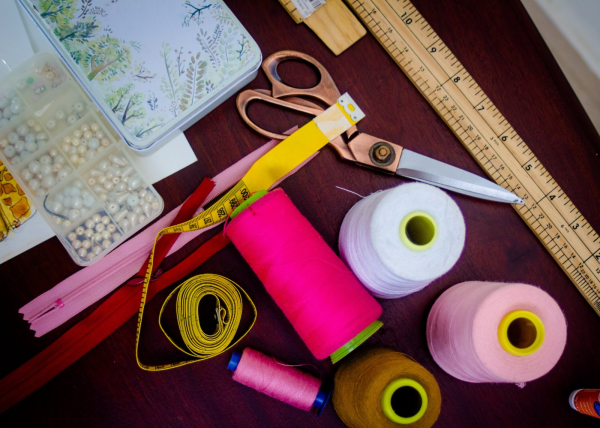 Gather up all your unfinished sewing and bring it to Capital Quilts. Enjoy time you can dedicate to getting those projects DONE! We will be here to offer suggestions, guidance, and support. Monthly Get It Done sessions are now available through December.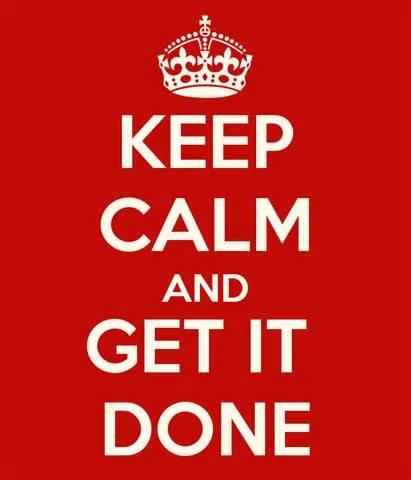 We have two sessions of the Complete Course of Quilting starting in January: in person starts 1/15, and via Zoom starts 1/18. This course covers the basics: getting to know your sewing machine, rotary cutting, fabric selection, and a variety of techniques for machine-piecing quilt blocks. You make a sampler quilt and learn to sandwich, quilt, and bind your masterpiece. It's great for newbies, or as a skills refresher.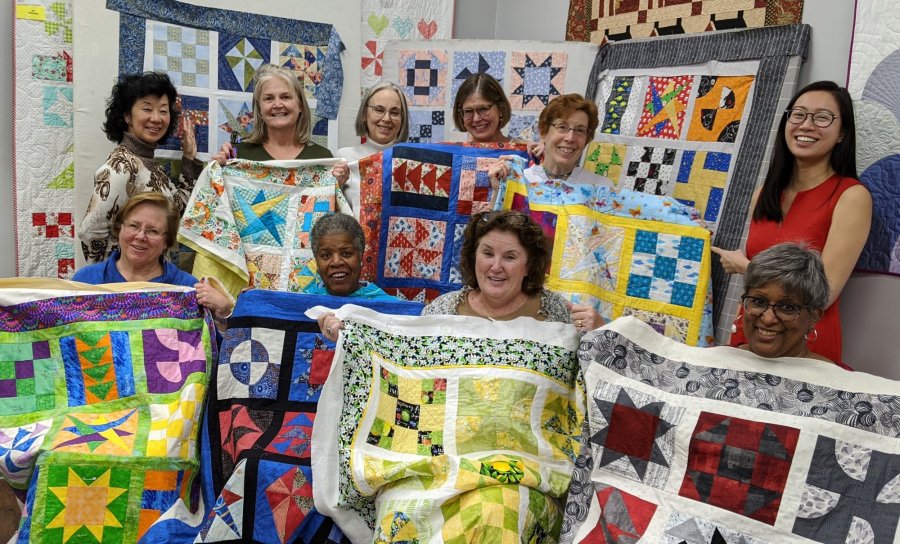 Karen Kehl is back with her Don't Fear the Curve class on January 21st. This class is designed to help you get over your fears about sewing curved blocks. The class is great for confident beginners and for experienced quilters who avoid patterns with curves! This half-day workshop will show you basics and advanced tips on sewing curved quilt pieces while you practice on quarter-circle (Drunkard's Path), half-circle and full inset circle blocks. We will talk about accurate cutting of curves, pressing and handling curved pieces, and techniques for accurate piecing. You will be given ideas for how to make the samples from class into a fun, modern quilted wall hanging or table runner.

CQ Cares (Community Sewing Projects)

We have placemat kits available at the shop, please stop by to pick up one (or two). For those who want to sew from their stash, click on the picture for the beginner-friendly Charm Square Placemats pattern, or you can use your own pattern.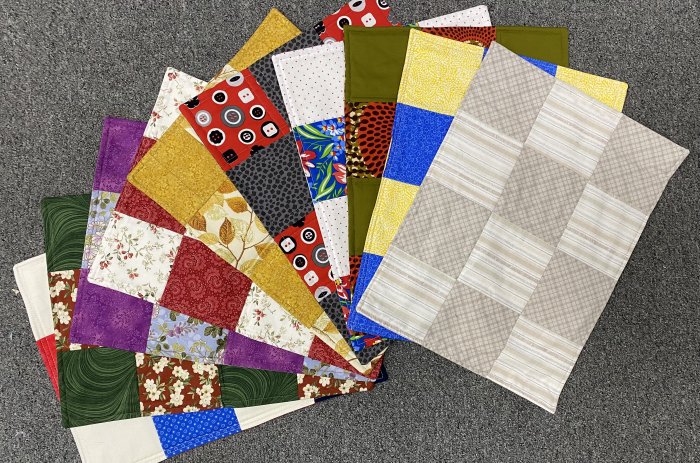 Please return all completed placemats to Capital Quilts.
Thank you for your continued support of the Capital Quilts Cares program.



We have free pillowcase kits available! We donate all pillowcases to Ryan's Case for Smiles, who in turn distributes them to children battling serious illness. Pick one up next time you're in the shop, then complete it and return on your schedule. Alternately, use your stash and any of the Million Pillowcase Project patterns.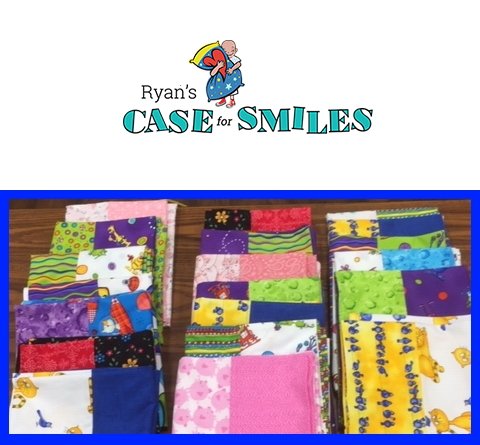 We have free small kennel quilts kits available. These little quilts are sent to shelters who take in pets displaced by natural disaster. To quilters, they are a great beginner project, a use for leftover fabric, and a place to practice free motion skills. To use your stash, visit www.kennelquilts.com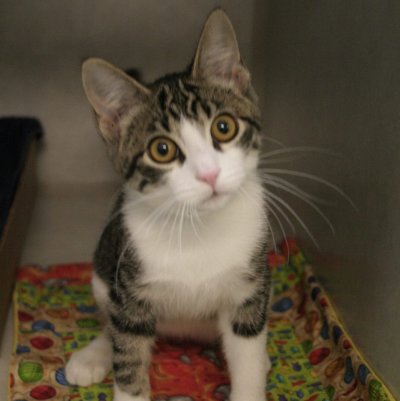 Save