Skip Navigation
Website Accessibility
What's New at CQ 1/17/2022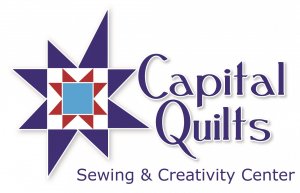 Dear Friends,


In case you missed Friday's email, all of our Christmas, Hanukkah, and Halloween bolts of fabric are on sale, at 25% off regular prices*.

With the exception of the Valentine Hearts Runner class, all January classes are full! We are still working on bringing you more new and exciting classes in February and March.


You may notice a flurry of activity as we prepare for the upcoming shows this year: Mancuso's Mid-Atlantic Quilt Festival in February, the Lancaster Quilt Show at the end of March, and in April, we'll be at both the Ocean Waves Quilt Guild "Fabric of Life" Quilt Show featuring Editya Sitar of Laundry Basket Quilts, and the Baltimore Hertiage Quilt Guild Quilt Expo 2023.

With so many new fabrics, we are inspired to being you more precuts and kits! I don't think that my favorite, Little Darling Safari Wonderland, will last long enough to make it to any of the shows -- it is cute as a bug!

Happy Sewing!
-Marianne


*As always, some exclusions apply: This discount may not be used on machines, furniture, services, or special orders, and may not be combined or stacked with any other offer or discount.


Products

From Windham Fabrics, we have Be My Neighbor by Terri Degenkolb. Terri says, "This whimsical collection of prints was inspired by what I saw and experienced on my daily walks around my neighborhood. I noticed yards that were once quiet full of laughter and kids playing. Neighbors sitting on their porches to wave, chat, and play music for those passing by. Family bike rides and group walks became a common sight, as well as couples walking hand in hand. It was neighbors making the best to lift up spirits in a profound way. I loved the opportunity it gave me to get to know my neighbors and community even better."



Dragonfly Dreams by Deborah Edwards for Northcott Fabrics is a stunning digitally printed collection full of beautiful purples, pinks, and creams with unique marbled designs, dragonflies, and wonderful ombres. Dragonfly Dreams was fashioned using a combination of watercolor and alcohol ink techniques in a fresh palette of raspberry and peach, with a drizzle of grape. This fabric is digitally printed, giving it brighter and more vibrant colors than traditional screen printed fabrics.



Showing off Sharon Holland's talent of effortlessly mixing the vintage with the modern, Listen to your Heart from Art Gallery Fabrics encapsulates her range of styles from whimsy romantic prints to courageous color palettes. And, there's a 50" wide canvas, too!



P&B Textiles is introducing Jacqueline Schmidt with her inaugural fabric collection! Jacqueline's signature style layers textures and motifs with a vintage appeal in a refined and dynamic way. Her use of earthy tones, textures and neutral palette is bound to soothe. These dreamy prints are minimal and charming while also modern and sophisticated. You'll enjoy making something for a special little one, apparel for yourself or a quilt for your home.


Classes & Clubs
This fun, easy-to-construct runner is great for Valentine's Day for you or as a gift. In addition, if you have never done any applique (or are afraid to try), this is the PERFECT project to learn how to do a simple applique and eliminate any apprehension you may have had in the past. It's so much easier than you think!!! Class is Saturday, 1/28 at 11:00am.


Join Linda Sundays, 2/12 & 2/26, as she takes you through the steps to making your very own Laura Heine Collage Quilt! Finishing at 16" x 20", the sewing machine collage is perfect for your studio or to give as a gift. In this class you will learn about the tools for success, collage basics, and recognizing details in fabric that add to your design.



Are you afraid to make color choices? Do you grab the hand of the nearest shop clerk to help you? Do you hope and pray for kits so you don't have to make the choices? We can fix that! Join Pam for three Saturdays -- 3/4, 3/11, & 3/18 -- on gaining color confidence! You will gain faith in your choices as you train your eye to see color and read the mood of fabrics as she walks you through a series of play-like exercises.



Elizabeth designed a pattern that shows you how to make an oh-so-useful (and CUTE) Project bag in ANY size you might desire! Join her on Saturdays, 3/25 & 4/1, to make your very own!


CQ Cares (Community Sewing Projects)

We have placemat kits available at the shop, please stop by to pick up one (or two). For those who want to sew from their stash, click on the picture for the beginner-friendly Charm Square Placemats pattern, or you can use your own pattern.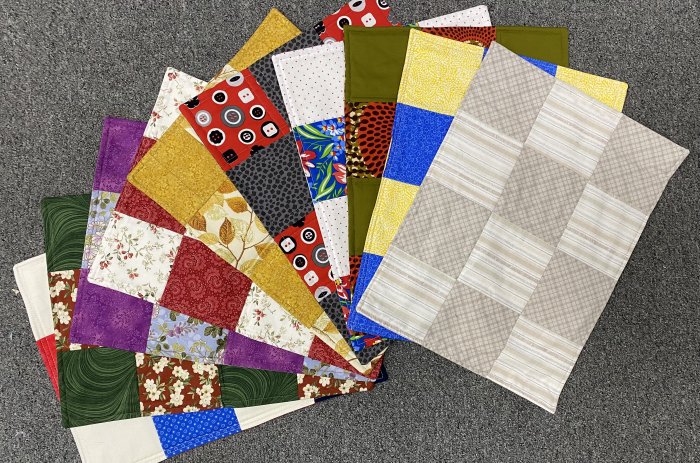 Please return all completed placemats to Capital Quilts.
Thank you for your continued support of the Capital Quilts Cares program.



We have free pillowcase kits available! We donate all pillowcases to Ryan's Case for Smiles, who in turn distributes them to children battling serious illness. Pick one up next time you're in the shop, then complete it and return on your schedule. Alternately, use your stash and any of the Million Pillowcase Project patterns.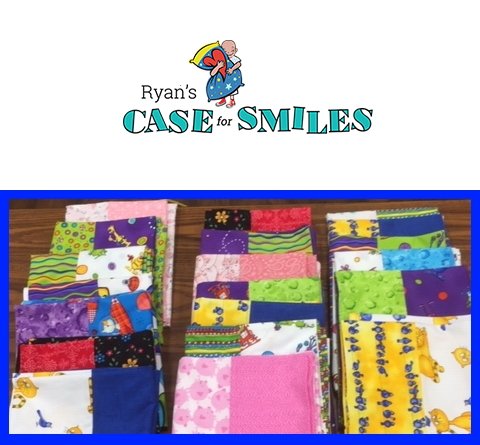 We have free small kennel quilts kits available. These little quilts are sent to shelters who take in pets displaced by natural disaster. To quilters, they are a great beginner project, a use for leftover fabric, and a place to practice free motion skills. To use your stash, visit www.kennelquilts.com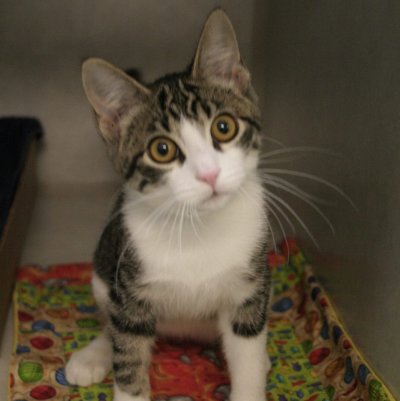 Save