Skip Navigation
Website Accessibility
What's New at CQ 2/7/2023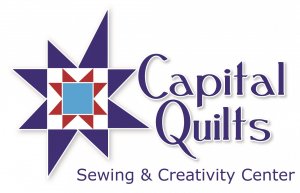 Dear Friends,


This Sunday is the 57th Super Bowl, and in honor, we will be having a Super Bowl Sale! Wear your team's color to the shop on Sunday, 2/12/23 for 20% off your purchase of regularly priced merchandise. (Red=Kansas City Chiefs, Green=Philadelphia Eagles) Team colors must be readily visible without any clothing adjustments, so underwear doesn't count. We are open until 5 and kickoff isn't until 6:30, so you've got plenty of time for shopping!


Happy Sewing!
-Marianne




Products

Tilda's Pie in the Sky has arrived! This is a fresh array of fabrics for spring and summer, with doodle-like flowers giving the designs an effortless feel. Fun fabric names like TopsyTurvy, Whimsybird, and WillyNilly invite you to indulge in a happy, creative sewing escape. The free patterns for this collection, available at www.tildasworld.com, take inspiration from such well-known designs as Double Wedding Ring and Fan Quilts. We have all 20 prints, and all 8 colors of the new Cloudpie blender!


We love aprons! Especially these patterns by Rebecca Ruth Designs. You've probably all seen the Ruby apron here in the shop or at shows; meet her sisters Winnie, Vivian, Rose, Phoebe, and Clara. Which one will you make first?


Paul's Pond from the World of Susybee features Paul frog, along with his friends, lilypads, dragonflies, bees, and cattails. Choose from a sweet panel of the pond at twilight, running allover yardage, a lively double border just right for pillowcases, or a soft book panel.


Classes
Do you have a problem finding time to sew at home? Kids, spouses, and animals can often interfere with our best-laid sewing plans. Sign up for Get it Done! on Saturday, 2/11 and join Kat for four hours of blissful, stress-free sewing! Only two seats left!


Are you afraid to make color choices? Do you grab the hand of the nearest shop clerk to help you? Do you hope and pray for kits so you don't have to make the choices? We can fix that! Join Pam for three sessions on gaining color confidence! You will gain confidence as you train your eye to see color and read the mood of fabrics as she walks you through a series of play-like exercises. Class starts March 4th, but grab your seat now!


You are going to LOVE this project! The Make and Go Pouch by Aneela Hooey unfolds to reveal 3 handy zippered pockets; 2 of the pockets are see through to make it easy to find what you need. It includes an attached handy pincushion, needle pages, and has a wrap around tie closure for a relaxed, easy going style. Amy has made a few, and will help you make one that is uniquely yours!
On March 25th and April 1st, make a project bag in a size that works for you! Elizabeth has devised a pattern that allows you to do this, and will walk you through all the steps during this two-part class. These bags are a little like potato chips -- you can's stop with just one!


2023 Show Schedule

Mid-Atlantic Quilt Festival
Hampton Roads Convention Center
1610 Coliseum Dr, Hampton, VA 23666
Wednesday, February 22 7:30 pm – 9:00 pm (Open Only to Pre-Registered Participants)
Thursday, February 23 10:00 am – 5:00 pm
Friday, February 24 10:00 am – 5:00 pm
Saturday, February 25 10:00 am – 5:00 pm
Sunday, February 26 10:00 am – 4:00 pm



Lancaster Quilt Show
Wyndam Host Resort and Convention Center
2300 Lincoln Hwy East Lancaster PA 17602
March 29-April 1, 2023
Wed-Sat 9am-4pm



Ocean Waves Quilt Guild "Fabric of Life" Quilt Show
Sussex Academy
21150 Airport Rd.
Georgetown, DE 19947
April 13, 2023 10am to 5pm
April 14, 2023 10am to 5pm
April 15, 2023 10am to 3pm



Friendship Star Quilters Present Celebration of Quilts

Asbury Methodist Village

Rosborough Center
301 Odendhal Ave.
Gaithersburg, MD

April 21-23, 2023
Fri. Noon - 5:00 p.m.
Sat.10:00 a.m. - 5:00 p.m.

Sun.10:00 a.m. - 4:00 p.m.


Though we are unable to participate in the FSQ show this year due to scheduling conflicts, we strongly urge all of you to attend if you can!



Baltimore Heritage Quilt Guild Quilt Expo 2023
Maryland State Fairgrounds 4H/Home Arts Building
2200 York Road
Timonium, MD 21093
April 22-23, 2023
10am-5pm


Milltown Quilters 2023 Quilt Show
Christ Memorial Presbyterian Church (CMPC)
10600 Shaker Drive Columbia MD
May 5-6, 2023
Show Times: Friday 10 am to 6 pm; Saturday 10 am to 4 pm

Four County Quilters Guild Quilt Show
Calvary United Methodist Church
403 S. Main Street
Mt. Airy, MD 21771
August 4 & 5, 2023
10-5


CQ Cares (Community Sewing Projects)

We have placemat kits available at the shop, please stop by to pick up one (or two). For those who want to sew from their stash, click on the picture for the beginner-friendly Charm Square Placemats pattern, or you can use your own pattern.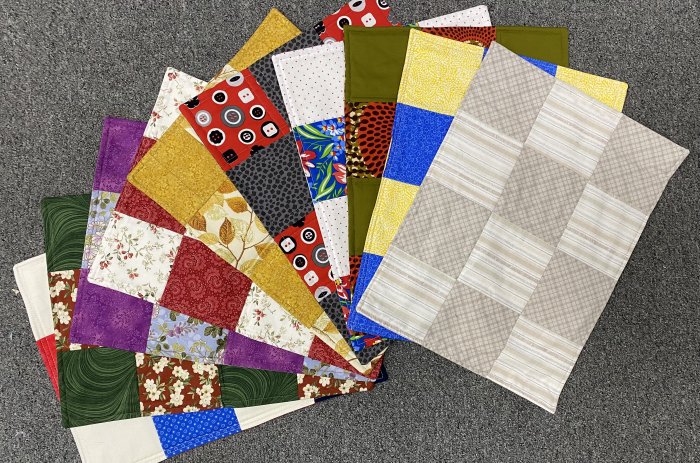 Please return all completed placemats to Capital Quilts.
Thank you for your continued support of the Capital Quilts Cares program.



We have free pillowcase kits available! We donate all pillowcases to Ryan's Case for Smiles, who in turn distributes them to children battling serious illness. Pick one up next time you're in the shop, then complete it and return on your schedule. Alternately, use your stash and any of the Million Pillowcase Project patterns.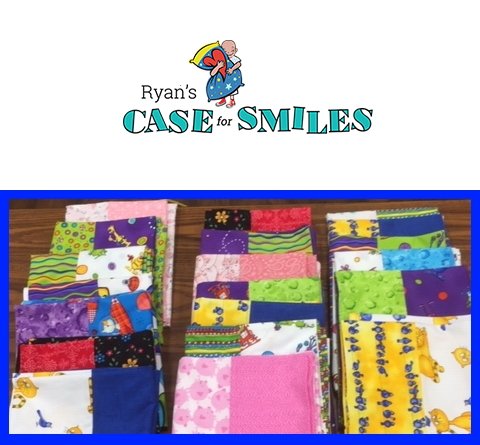 We have free small kennel quilts kits available. These little quilts are sent to shelters who take in pets displaced by natural disaster. To quilters, they are a great beginner project, a use for leftover fabric, and a place to practice free motion skills. To use your stash, visit www.kennelquilts.com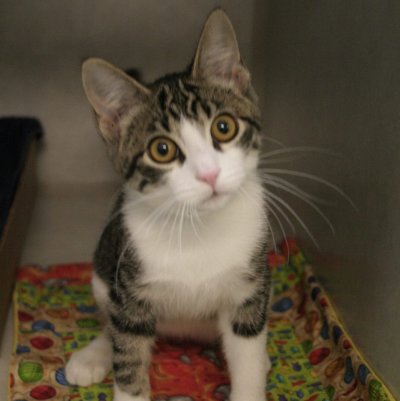 Save