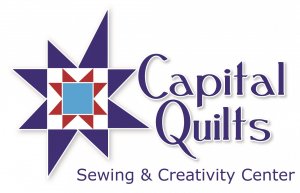 Dear Friends,


Cars are loaded, nothing else can fit (no matter how hard we try), and we are off to Hampton in the morning. Don't worry -- we left plenty of interesting things behind, but we would love to see your smiling face at MAQF if you can attend.

Just so you know, Harry's Introduction to Art Quilts class was a success. We hope to have some of the students' completed work on display in April. And YES! another session of his class is on the schedule for June.

Happy Sewing!
-Marianne



Products
Imagine the possibilities of sewing with this beautiful cotton fabric inspired by Laurel's love of dogs. A brightly colored pillow panel is accompanied by several bright paw print fabrics, tossed dogs, blue running yardage of dog 'blocks', and rainbow-hued words of praise.
To the Moon from Dear Stella features astronauts, aliens, shooting stars and UFOs, all in a very modern palette. These would be perfect in a toddler or baby room.


Classes

Sign up for Get It Done! on Friday, March 3rd. Enjoy 4 blissful hours in the company of other quilters, all working on individual projects. Kat's here for help if you get stuck.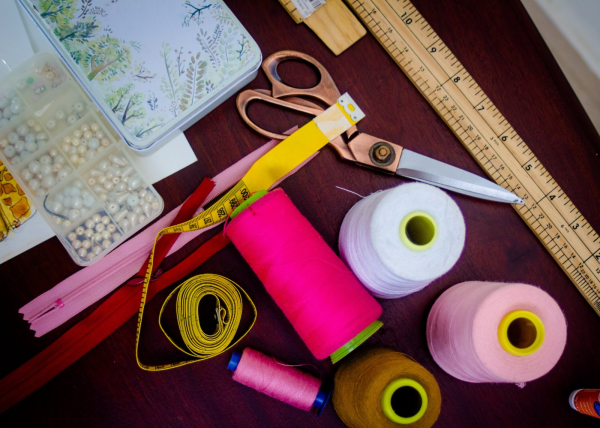 You are going to love the Make and Go pouch! The Make and Go Pouch by Aneela Hooey unfolds to reveal 3 handy zippered pockets; 2 of the pockets are see through to make it easy to find what you need. Includes attached handy pincushion and needle pages features, and has a wrap around tie closure for a relaxed, easy going style. Amy will guide you to make your very own starting on March 12.


Come sew fun, fast, and wonky log cabin blocks for this quick scrapbusting quilt! Planned chaos or improv, make the quilt you want to make with fabrics that bring you joy. On March 16th, Elizabeth will help you turn those left over scraps into beautiful blocks. You can choose the size you want the quilt to be by adding more blocks.

On March 25th, Elizabeth is back with her popular Any Size Project Bag class. Make a project bag in a size that works for you! Elizabeth has devised a pattern that allows you to do this, and will walk you through all the steps during this two-part class.
Quilt Show Schedule
Mid-Atlantic Quilt Festival
Hampton Roads Convention Center
1610 Coliseum Dr, Hampton, VA 23666
Wednesday, February 22 7:30 pm – 9:00 pm (Open Only to Pre-Registered Participants)
Thursday, February 23 10:00 am – 5:00 pm
Friday, February 24 10:00 am – 5:00 pm
Saturday, February 25 10:00 am – 5:00 pm
Sunday, February 26 10:00 am – 4:00 pm



Lancaster Quilt Show
Wyndam Host Resort and Convention Center
2300 Lincoln Hwy East Lancaster PA 17602
March 29-April 1, 2023
Wed-Sat 9am-4pm



Ocean Waves Quilt Guild "Fabric of Life" Quilt Show
Sussex Academy
21150 Airport Rd.
Georgetown, DE 19947
April 13, 2023 10am to 5pm
April 14, 2023 10am to 5pm
April 15, 2023 10am to 3pm



Friendship Star Quilters Present Celebration of Quilts
Asbury Methodist Village
Rosborough Center
301 Odendhal Ave.
Gaithersburg, MD

April 21-23, 2023
Fri. Noon - 5:00 p.m.
Sat.10:00 a.m. - 5:00 p.m.
Sun.10:00 a.m. - 4:00 p.m.

Though we are unable to participate in the FSQ show this year due to scheduling conflicts, we strongly urge all of you to attend if you can!



Baltimore Heritage Quilt Guild Quilt Expo 2023
Maryland State Fairgrounds 4H/Home Arts Building
2200 York Road
Timonium, MD 21093
April 22-23, 2023
10am-5pm



Milltown Quilters 2023 Quilt Show
Christ Memorial Presbyterian Church (CMPC)
10600 Shaker Drive, Columbia, MD

Friday, 5/5/23 10 am to 6 pm
Saturday, 5/6/23 10 am to 4 pm



Annapolis Quilt Guild "Quilts by the Bay" Show
Broadneck High School
1265 Green Holly Drive
Annapolis, MD 21409

Saturday, 6/10/23 10 am to 6 pm
Sunday, 6/11/23 10 am to 4 pm



Four County Quilters Guild Quilt Show
Calvary United Methodist Church
403 S. Main Street
Mt. Airy, MD 21771

Friday, August 4, 2023 10:00am-5:00pm
Saturday, August 5, 10:00am-5:00pm


CQ Cares (Community Sewing Projects)

We have placemat kits available at the shop, please stop by to pick up one (or two). For those who want to sew from their stash, click on the picture for the beginner-friendly Charm Square Placemats pattern, or you can use your own pattern.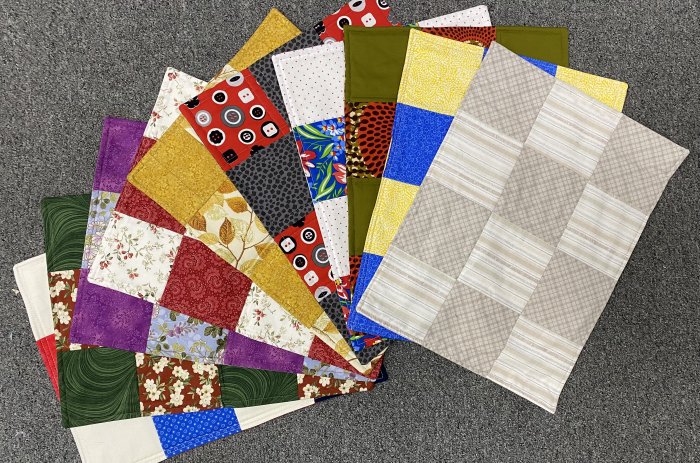 Please return all completed placemats to Capital Quilts.
Thank you for your continued support of the Capital Quilts Cares program.



We have free pillowcase kits available! We donate all pillowcases to Ryan's Case for Smiles, who in turn distributes them to children battling serious illness. Pick one up next time you're in the shop, then complete it and return on your schedule. Alternately, use your stash and any of the Million Pillowcase Project patterns.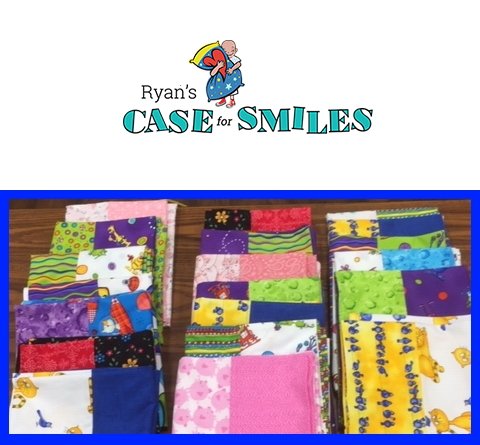 We have free small kennel quilts kits available. These little quilts are sent to shelters who take in pets displaced by natural disaster. To quilters, they are a great beginner project, a use for leftover fabric, and a place to practice free motion skills. To use your stash, visit www.kennelquilts.com