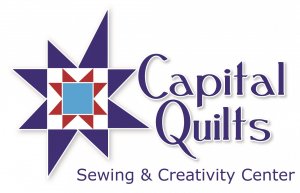 Dear Friends,



Elizabeth is at it again! Louis Vuitton has the Neverfull bag, but Elizabeth has the Hold Everything tote, customizable to your aesthetic! She's made three models for us, and written up instructions. The pattern will be available shortly, and if you're really interested in making the bag, let us know and maybe we can convince her to teach it.




We've started talking with Mari from MariSewsCurves about collaborating for Dress a Girl Around the World. Watch this space for more information, or watch Mari's 2022 program kickoff video here.



Happy Sewing!
-Marianne



Products
Previously from the DC area and now based in Marietta, GA, watercolor artist Lori Betts is printing her art on fabric, making it available to the quilting masses. This piece has four herbal images, each measuring about 6", and is printed on Kona Cotton.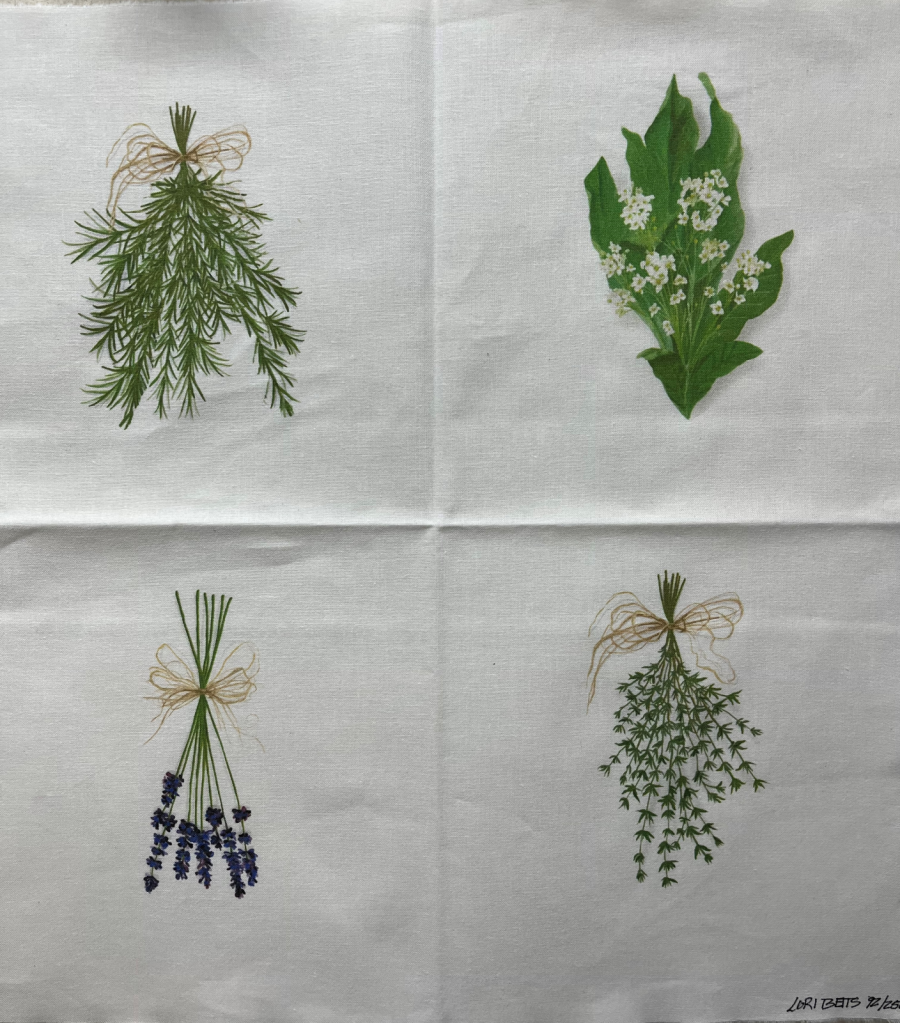 Experience the mystical realm of Willow, a collection where flora and fauna enchant charming forests and dreamy castles in hues of mauve, leafy green, gold, and ivory. Art Gallery Fabrics is known for designing original and unique collections with enticing color palettes and artful, intricate prints, and these certainly deliver!
From Windham Fabrics, we have Jaye Bird by Kori Turner Goodhart. The collection is dedicated to her daughter, and she says of it, "Each print in this collection has a secret meaning. The birds are literal interpretations of my sweet girl's name and all the flowers in the line are from a wedding when she was a flower girl. I, of course, had to incorporate my hand lettering and I left a few blank spaces so you, the maker, can interact with the fabric."
Classes
We just had a spot open in Rae Cumbie's Tabula Rasa Jacket 2-day workshop on May 6th & 7th. This is your chance to make a fully customized garment, guided by an expert!


On Monday, May 8, help Sue Moats and our Quilt of Valor group make a quilt for someone touched by war. Two sessions are available: 11-2 and 2-5. This workshop is free, but participants must register due to space constraints.

Handi Quilter: Exploring Pro-Stitcher in Simulation
Thursday, May 11, 10-4

Pro-Stitcher is an intuitive computer-guided quilting system designed especially for use with Handi Quilter longarm quilting machines. User-friendly and simple to operate, the step-by-step process for each function is easy and fun. Whether you're interested in finishing your own quilts or considering a quilting business, come see the elegant and precise quilting you can accomplish with Pro-Stitcher.
YOU MUST BRING WITH YOU A WINDOWS BASED LAPTOP THAT YOU ARE FAMILIAR USING. The simulator will NOT work on Apple products or tablets.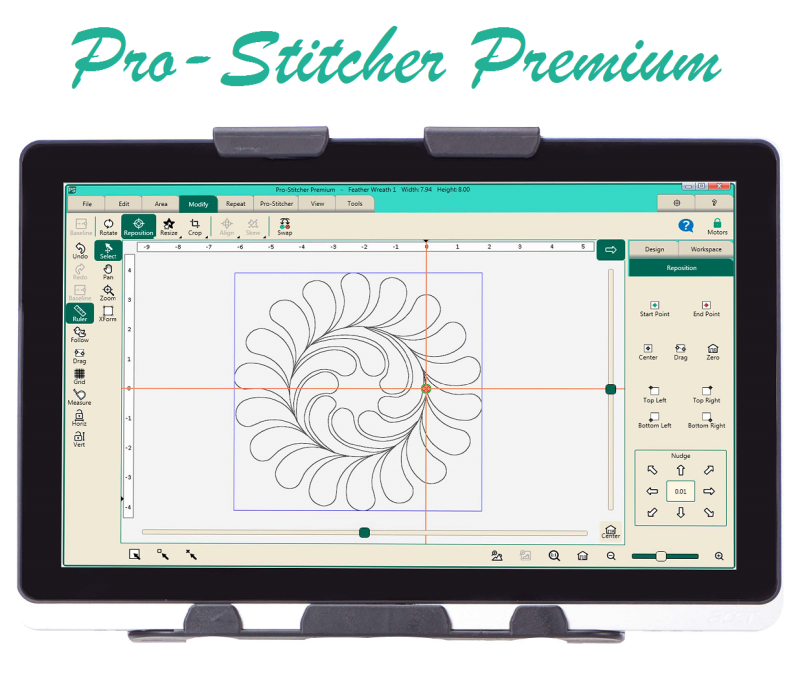 Handi Quilter: Rule(r) Your Quilts
Friday, May 12, 10-1
If you love precision and consistency in your quilting, you will love using design rulers and templates! These handy tools assist in placing designs accurately and stitching them out precisely. Learn to handle rulers and templates safely with the ruler base and Sure Foot, and how to achieve accuracy with the markings.
This class is suitable for all longarm users.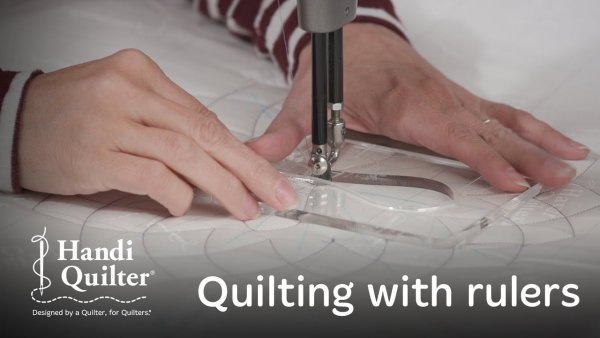 Handi Quilter: Beyond Basic Background Fills
Friday, May 12, 2-5
Interested in building a library of designs you can use with confidence? In this workshop, you'll identify shapes you already love to quilt, learn how to create pathways to connect designs, and explore using different threads to really make your background fill quilting pop.
This class is suitable for all longarm users.
Gather up all your unfinished sewing and bring it to Capital Quilts on Friday, May 12th. Enjoy time you can dedicate to getting those projects DONE! We will be here to offer suggestions, guidance, and support.
Cindy Grisdela's Free Motion Quilting Class on May 22nd is now available for registration! She assured me that ANYONE can free motion, as long as they have basic knowledge of their machine and can drop the feed dogs. More experienced quilters will enjoy tips, tricks, and new design options.

Quilt Show Schedule

Milltown Quilters 2023 Quilt Show
Christ Memorial Presbyterian Church (CMPC)
10600 Shaker Drive, Columbia, MD

Friday, 5/5/23 10 am to 6 pm
Saturday, 5/6/23 10 am to 4 pm



Annapolis Quilt Guild "Quilts by the Bay" Show
Broadneck High School
1265 Green Holly Drive
Annapolis, MD 21409

Saturday, 6/10/23 10 am to 6 pm
Sunday, 6/11/23 10 am to 4 pm



Four County Quilters Guild Quilt Show
Calvary United Methodist Church
403 S. Main Street
Mt. Airy, MD 21771

Friday, August 4, 2023 10:00am-5:00pm
Saturday, August 5, 10:00am-5:00pm


CQ Cares (Community Sewing Projects)

We have placemat kits available at the shop, please stop by to pick up one (or two). For those who want to sew from their stash, click on the picture for the beginner-friendly Charm Square Placemats pattern, or you can use your own pattern.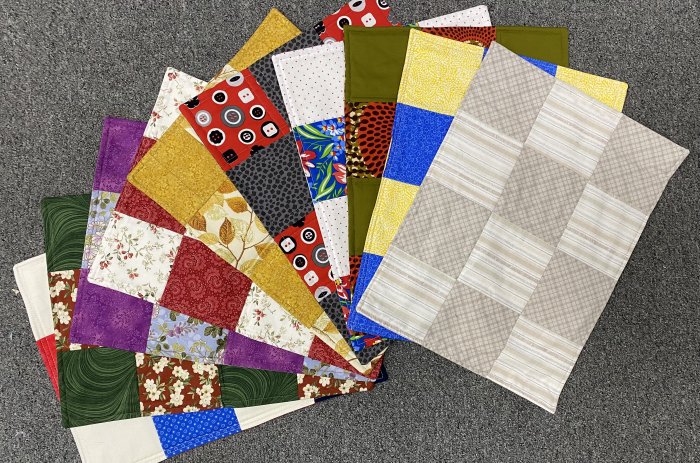 Please return all completed placemats to Capital Quilts.
Thank you for your continued support of the Capital Quilts Cares program.



We have free pillowcase kits available! We donate all pillowcases to Ryan's Case for Smiles, who in turn distributes them to children battling serious illness. Pick one up next time you're in the shop, then complete it and return on your schedule. Alternately, use your stash and any of the Million Pillowcase Project patterns.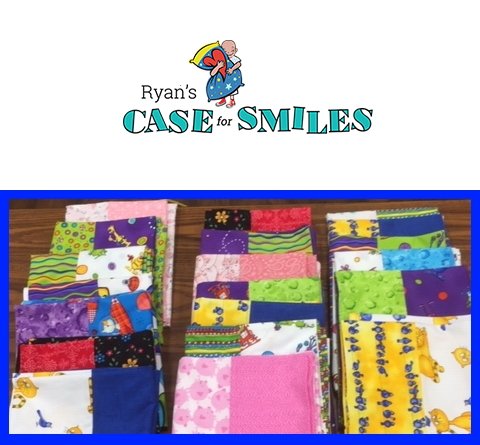 We have free small kennel quilts kits available. These little quilts are sent to shelters who take in pets displaced by natural disaster. To quilters, they are a great beginner project, a use for leftover fabric, and a place to practice free motion skills. To use your stash, visit www.kennelquilts.com