Skip Navigation
Website Accessibility
What's New at CQ 6/20/23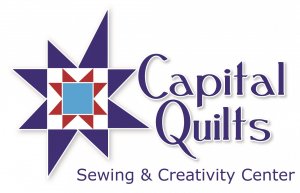 Dear Friends,

Due to overwhelming demand for a summer session of the Complete Course of Quilting, we have decided to add another session starting on July 27th.
For those of you who enjoy Sew Together via Zoom, Please know that Betsy is taking the summer off, and Karey Herriman will be stepping in as moderator. Welcome, Karey!
The worker bees in the shop are all busy. We're making new models and kits. Many focus on using precuts, or are easy to cut patterns. We're trying some new pattern makers: Quiltin' Tia is one you may have seen a lot of recently. We are also trying new ideas and twists on old favorites; we're thinking outside the box!
Be sure to check out the Gallery next time you're in; many of our new models can be found there.
What are you using for inspiration?
Happy Sewing!

-Marianne
Products
Looking for a higher loft batting that isn't polyester or wool? We've just gotten in the "Deluxe" loft of Quilter's Dream cotton batting. Recommended for machine quilting when you want a little more oomph.
If you're looking for pattern inspiration, why not take it from Modern Handcraft? These patterns are sure to please a variety of folks.
Laurel Burch Basics work in all sorts of quilts, and also stand well on their own. We've a selection of them in stock for you to choose from.
AccuQuilt GO! recent additions: We have the Edyta Sitar butterfly die, a 4 1/2" strip die, and a 4" finished squares die, among others.
Classes
Do you have someone special graduating from school this year? And do you have stacks of his or her t-shirts with school names, team names, club names, etc.? Use them to make the perfect gift for the graduate! Debra B. shows you how starting Saturday, June 24th.
Our next session of the Complete Course of Quilting is coming up on June 25th. This 10-week quilting course teaches everything you need to know to start making your own quilts. This course covers the basics: getting to know your sewing machine, rotary cutting, fabric selection, and a variety of techniques for machine-piecing quilt blocks. You make a sampler quilt and learn to sandwich, quilt, and bind your masterpiece. Can't make it this time? Look for the July 27th session!
Relax on Friday nights with fellow quilters for a virtual quilting bee. Settle into your favorite sewing space with your favorite Zoom-compatible technology for 2 hours of stitching and chatting. Everyone will have a chance to talk about what they've been working on and pose questions to the other quilters. On July 7th, the topic will be Favorite Hints and Hacks for Quilting with new moderator and longtime member Karey Herriman.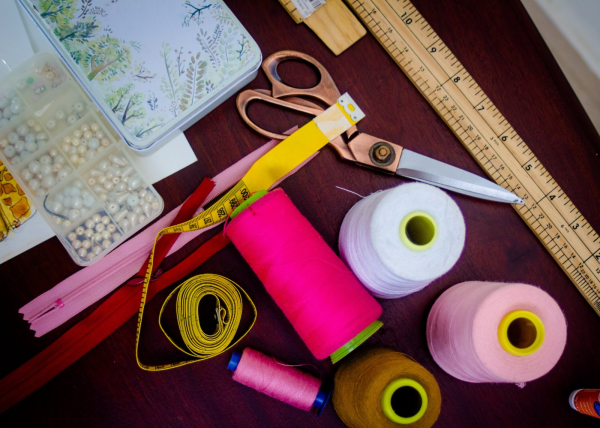 We like to party on Friday nights, if by party you mean sew. The next Get It Done session will be Friday, July 14th. Reserve your spot, bring your project, and sew in the company of other quilters. We'll have someone on staff here to help you if you get stuck.
Join us on July 17th to learn and practice the 12 most basic hand embroidery stitches on a shop-provided practice fabric. You will also receive a copy of the sampler pattern that was shown in the shop model so that you can make a linen sampler on your own, if desired.
On July 22nd, stay inside where it's cool and take a Zoom class! The Vela Quilt class walks students through the steps of assembling the lap size of the Vela quilt, assembling two of the four quadrants in class. This class is excellent for someone who is an advanced beginner and has assembled a couple of quilts, all the way up to experienced quilters!
Quilt Show Schedule
Four County Quilters Guild "Jubilation" Quilt Show
Calvary United Methodist Church
403 S. Main Street
Mt. Airy, MD 21771

Friday, August 4, 2023 10:00am-5:00pm
Saturday, August 5, 10:00am-5:00pm
Pennsylvania National Quilt Extravaganza
Greater Philadelphia Expo Center
100 Station Avenue
Oaks, PA 19456
Alternative GPS Address:
1601 Egypt Road, Phoenixville, PA 19456
Thursday, September 14 10:00 am to 5:00 pm
Friday, September 15 10:00 am to 5:00 pm
Saturday, September 16 10:00 am to 5:00 pm
Sunday, September 17 10:00 am to 4:00 pm
Original Sewing and Quilt Expo
Fredericksburg Expo & Conference Center
2371 Carl D. Silver Parkway
Fredericksburg, VA 22401
Thursday, September 28 10:00 am to 5:30 pm
Friday, September 29 10:00 am to 5:30 pm
Saturday, September 30 10:00 am to 5:00 pm
CQ Cares (Community Sewing Projects)
We have placemat kits available at the shop, please stop by to pick up one (or two). For those who want to sew from their stash, click on the picture for the beginner-friendly Charm Square Placemats pattern, or you can use your own pattern.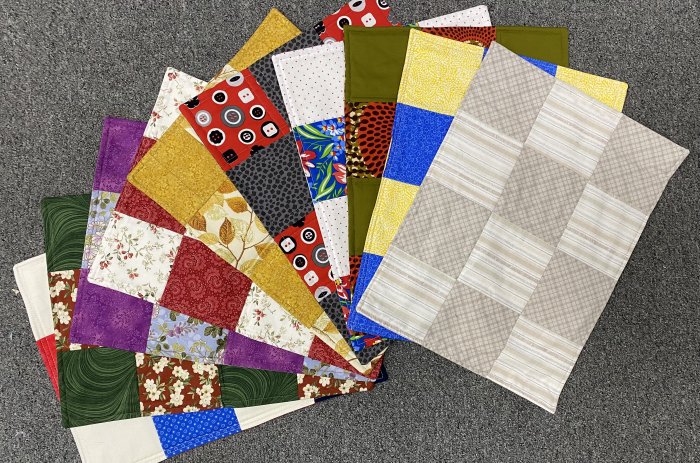 Please return all completed placemats to Capital Quilts.
Thank you for your continued support of the Capital Quilts Cares program.

We have free pillowcase kits available! We donate all pillowcases to Ryan's Case for Smiles, who in turn distributes them to children battling serious illness. Pick one up next time you're in the shop, then complete it and return on your schedule. Alternately, use your stash and any of the Million Pillowcase Project patterns.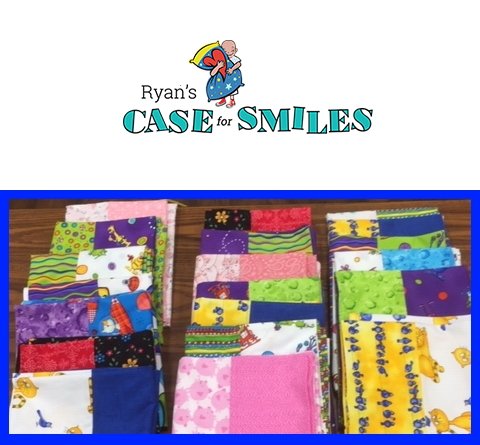 We have free small kennel quilts kits available. These little quilts are sent to shelters who take in pets displaced by natural disaster. To quilters, they are a great beginner project, a use for leftover fabric, and a place to practice free motion skills. To use your stash, visit www.kennelquilts.com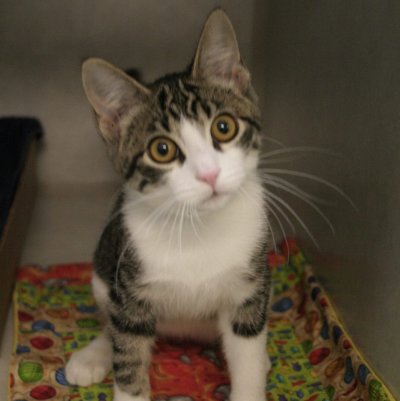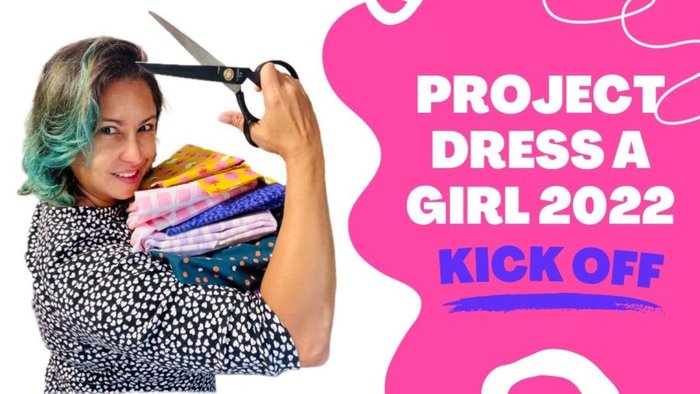 2023 KICKOFF COMING SOON!
Save