Skip Navigation
Website Accessibility
What's New at CQ 7/11/23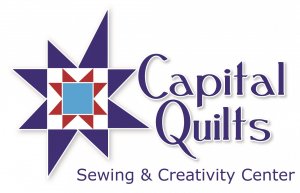 Dear Friends,
I have been thrilled with some of the class requests, and am busily trying to accommodate them! So far we've added a Scrappy Log Cabin Star (bonus content: flange binding and AccuQuilt cutting), a Laura Heine Halloween Collage class, and the Twister Holiday Wreath. I'm in negotiations with an improv teacher or two, but do not have any firm dates as of yet. We are repeating an Introduction to Art Quilting with Harry Fox, a Laura Heine Tomato Pincushion Class, Mini Mosaics, Jelly Roll Rug, and Metro Rings. Look ahead in the calendar or search by the class name to find them online.
Our own Elizabeth has submitted THREE entries into the #ColorMeKAFFE Fashion Challenge! Winners are chosen by popular vote, and there are still a few days left! Go to https://freespiritfabrics.com/be-inspired/colormekaffe-challenge/ to cast your vote. We voted for all of Elizabeth's entries, but we might be partial.
Happy Sewing!

-Marianne
Products
Have you been thinking about an embroidery machine? Have we got a deal for you! We have Janome's largest stand-alone embroidery machine available under MSRP with a free Bonus package valued at over $500! The Memory Craft 550E, is a perfect companion to your sewing machine. Personalizing your projects has never been easier or faster now that you can use the new RE36b hoop that provides an embroidery field of 7.9" x 14.2" with magnetic clips. Your built-in embroidery library contains 180 embroidery designs, that include classic designs, floral alphabets, in-the-hoop monsters and Sashiko designs. Add in 6 fonts, and the possibilities are endless. The MC550E comes with an extra wide extension table, and four embroidery hoops. The Bonus Package includes over 60 cones of polyester embroidery thread, 12 three yard pieces of Floriani interfacing, a 7.2" square AcuFil Square Quilting Hoop, Magnetic Clamps, AcuFil tool, over 100 embroidery quilting designs, and a kit for an embroidered Autumn Table runner!
Please come in to discuss this fabulous offer. Supplies are extremely limited.
We've just gotten in some "jelly roll friendly" patterns from Cluck Cluck Sew.
All have instructions for multiple sizes!
Having fallen in love with the Interlace pattern from Quiltin Tia, we promptly made a shop model featuring this amazing Mid Century Modern print from Michael Miller. Then, we loved the model so much that it is now kitted in three colorways! Choose from Red, Orange, or Aqua.
Revive your wool mat with this clever cleaning tool! Simply drag the cleaning blade across the surface of your wool mat to remove stray threads, lint, pet hair, and sewing debris that may have collected over time. The double-sided cleaner gives you 4-1/2 inches of cleaning surface, so your wool mats will look like new in no time.
Hone your skills with Twist & Turn Quilts by Cinzia White. This book offers offers intricate, curved-pieced designs perfect for showcasing movement and color with circular or hexagonal patterns. Each of the 6 projects includes its own size, design, and instruction. Every quilt is a showstopper!
Classes
We just had a spot open up in the Introduction to Hand Embroidery class on July 17th. In this class, you will learn and practice the 12 most basic hand embroidery stitches on a shop-provided practice fabric. You will also receive a copy of the sampler pattern so that you can make a linen sampler on your own, if desired.
Our next session of the Complete Course of Quilting is coming up on July 27th. This 10-week quilting course teaches everything you need to know to start making your own quilts. This course covers the basics: getting to know your sewing machine, rotary cutting, fabric selection, and a variety of techniques for machine-piecing quilt blocks. You make a sampler quilt and learn to sandwich, quilt, and bind your masterpiece.
Come visit Wonky Town filled with happy homes and tree lined neighborhoods. Various sized houses and trees make up this scrap busting quilt of any size desired. On 7/29, Elizabeth will help you plan and make your very own Wonky Town quilt. This is a fun and creative project, great for any season!

Rod's Sharpening Service sharpens knives of all types (even serrated!), household and utility scissors, beauty salon and barbers' shears, and most garden tools. Their precision sharpening system ensures the correct angle for your knife, thus extending the life of the blade--it will cut just like new. They can also repair some defects such as chipped blades or bent tips (additional fees may apply).

Fabric shears, pinking shears, household scissors: $7.00
Beauty salon shears: $25.00
Any type of knife: $7.00
Small garden tools (less than 12 inches): $7.00

For everyone's safety, all items must be packaged/wrapped securely with rubber bands or packing tape securing the item in a towel, pillowcase, padded envelope, or box. Attach your name, address, phone number, and cash or check payable to Rod's Sharpening Service.

Items should be dropped off at the shop no later than 5pm on TUESDAY, JULY 25th.

Get ready for chilly weather with a new quilted Tabula Rasa Jacket. Choose to make the Vines and Leaves TRJ, the Flower Garden TRJ or a wholecloth quilted TRJ. Rae Cumbie will be your guide for two days starting August 26th as you design, piece, cut, choose battings, threads and other materials.
Quilt Show Schedule
Four County Quilters Guild "Jubilation" Quilt Show
Calvary United Methodist Church
403 S. Main Street
Mt. Airy, MD 21771

Friday, August 4, 2023 10:00am-5:00pm
Saturday, August 5, 10:00am-5:00pm
Pennsylvania National Quilt Extravaganza
Greater Philadelphia Expo Center
100 Station Avenue
Oaks, PA 19456
Alternative GPS Address:
1601 Egypt Road, Phoenixville, PA 19456
Thursday, September 14 10:00 am to 5:00 pm
Friday, September 15 10:00 am to 5:00 pm
Saturday, September 16 10:00 am to 5:00 pm
Sunday, September 17 10:00 am to 4:00 pm
Original Sewing and Quilt Expo
Fredericksburg Expo & Conference Center
2371 Carl D. Silver Parkway
Fredericksburg, VA 22401
Thursday, September 28 10:00 am to 5:30 pm
Friday, September 29 10:00 am to 5:30 pm
Saturday, September 30 10:00 am to 5:00 pm
CQ Cares (Community Sewing Projects)
We have placemat kits available at the shop, please stop by to pick up one (or two). For those who want to sew from their stash, click on the picture for the beginner-friendly Charm Square Placemats pattern, or you can use your own pattern.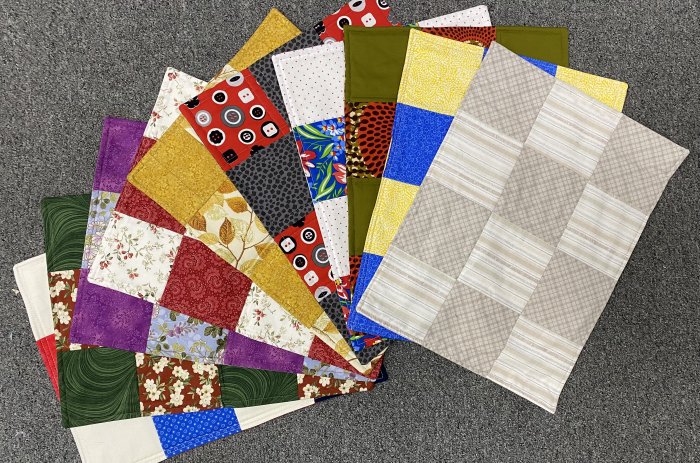 Please return all completed placemats to Capital Quilts.
Thank you for your continued support of the Capital Quilts Cares program.

We have free pillowcase kits available! We donate all pillowcases to Ryan's Case for Smiles, who in turn distributes them to children battling serious illness. Pick one up next time you're in the shop, then complete it and return on your schedule. Alternately, use your stash and any of the Million Pillowcase Project patterns.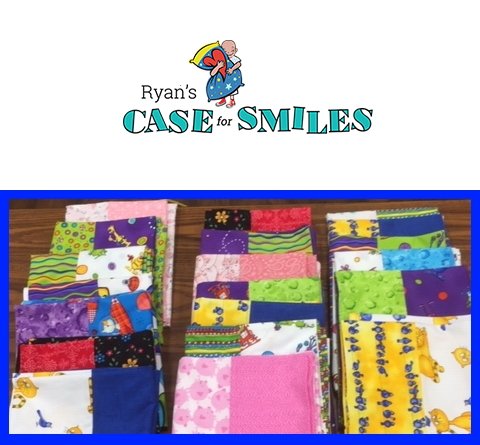 We have free small kennel quilts kits available. These little quilts are sent to shelters who take in pets displaced by natural disaster. To quilters, they are a great beginner project, a use for leftover fabric, and a place to practice free motion skills. To use your stash, visit www.kennelquilts.com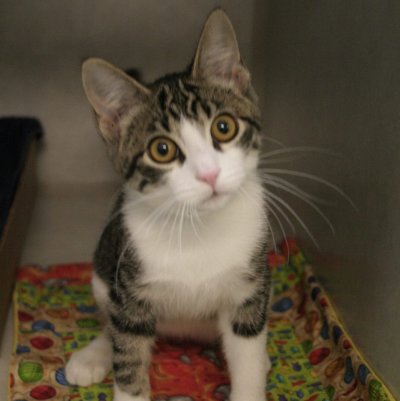 Visit our Website
Like us on FaceBook
Follow us on Instagram
Save