Skip Navigation
Website Accessibility
What's New at CQ 8/8/23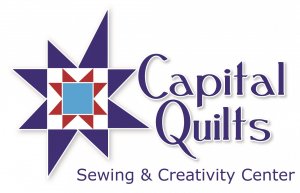 Dear Friends,

Moda has Layer Cakes and Jelly Rolls, but Capital Quilts has COOKIES! Yes, it's weird, but that's ok -- we like that about ourselves. We made our first quilt creation using this new precut (see below), and are planning more. What are Cookies, you ask? They're 6 1/2" squares that finish at 6". So many possibilities! Are there other precuts you'd like to try? Triangles? Diamonds? Another size of square?
Last weekend was a first for us; two shows at the same time! It was a lot of work, and yes, we're dragging a bit this week, but expect a full recovery soon. Many thanks to all who came out to the shows!
Speaking of shows, Needlechasers is having their show at the Kensington Armory Friday, October 6, and Saturday, October 7, 2023. No vendors, but they'll have plenty of shopping at their Calico Elephant, and Made for You tables. They will also sell tickets for raffle baskets and their opportunity quilt.
Don't forget to check the "Guild and Community Events" page at capitalquilts.com, and remember to submit your guild's events to us for additional publicity there.
Happy Sewing!

-Marianne
Products
From Wilmington Prints, we have Windsong Meadows by Alison Tauber. Featuring stylized "retro" florals, this is a very modern, very graphic, very simple fabric collection with lots of design impact and great colors.
This lovely border print was languishing on the shelf, as many had a hard time imagining it in a quilt. We paired it with a set of our new precuts (6 1/2" squares we're calling cookies) to create this simple yet stunning large throw.
Classes
Join Betsy and Jan for the last project of 2023's Second Saturday Club, Posh Snowball. Posh Snowball is an eye-popping design from Sew Kind of Wonderful, using both the regular and mini Quick Curve Rulers. Betsy's scrappy version has sashing and cornerstones, and Jan's modern approach has no sashing and great opportunities for color play. This quilt can be made in any size, and Betsy will again coach you to put your walking foot to work.
Class format: The Second Saturday Club meets on the second Saturday of every month; in 2023, the club will meet via Zoom. Meetings include a review of the previous month's assignment; demonstration of the current month's blocks and skills; tool-of-the-month; show-and-tell of members' finished projects; and an open forum. Meetings are recorded and the slides made available to download.
.
Use a jelly roll and precut batting strips to make this wonderful and durable rug. It's all straight stitching, no curves to worry about. Don't have a jelly roll? You can cut your own 2 1/2" strips! This class meets twice, on 8/12 and 8/19.
Get it Done! is on August 12th. Come in on Saturday evening for 4 blissful hours of sewing with like-minded companions. Feel free to bring your dinner or snacks. Kat's here to help if you run into trouble.
Come Join Sue Moats and the CQ Quilt of Valor group on Monday, August 14th. The group will work collectively on a single quilt which will later be awarded to a veteran. All fabric is provided. Just bring your sewing machine, supplies, and lots of energy!
Starting on August 16th, Janice will show you how to use the twister tool to make a holiday wreath of your own. We have a Christmas one and a Halloween one on display in the shop, but the pattern works for ANY holiday! Picture it in red, white, and blue, or fall colors, or...
Join Linda for two sessions starting August 21, as she takes you through the steps to making your very own Laura Heine Collage Quilt! Finishing at 16" x 20", the tomato pincushion collage is perfect for your studio or to give as a gift. In this class you will learn about the tools for success, collage basics, and recognizing details in fabric that add to your design. This class is a prerequisite for the Halloween Collage.
Halloween is coming! Why not have this great scarecrow collage to celebrate? Linda will guide you as you assemble this 25" x 35" wall hanging. You must have taken a basic collage class prior to starting this one.
Get ready for chilly weather with a new quilted Tabula Rasa Jacket. Choose to make the Vines and Leaves TRJ, the Flower Garden TRJ or a wholecloth quilted TRJ. Rae Cumbie will be your guide for two days starting August 26th as you design, piece, cut, choose battings, threads and other materials. See more inspirations by clicking here. Pre-requisite: a fitted Tabula Rasa Jacket muslin and pattern. Bring your muslin or pattern from your previous Tabula Rasa Jacket class.
Debra Ball's Scrappy Long Cabin Star is simply stunning, and a lot easier to make than you might think. Learn how in this two session class starting September 30th. You can rotary cut your pieces, but Deb will be demoing (and allowing you to use) AccuQuilt to cut with. Bonus content in second session -- how to make a flange binding.
Quilt Show Schedule
Pennsylvania National Quilt Extravaganza
Greater Philadelphia Expo Center
100 Station Avenue
Oaks, PA 19456
Alternative GPS Address:
1601 Egypt Road, Phoenixville, PA 19456
Thursday, September 14 10:00 am to 5:00 pm
Friday, September 15 10:00 am to 5:00 pm
Saturday, September 16 10:00 am to 5:00 pm
Sunday, September 17 10:00 am to 4:00 pm
Original Sewing and Quilt Expo
Fredericksburg Expo & Conference Center
2371 Carl D. Silver Parkway
Fredericksburg, VA 22401
Thursday, September 28 10:00 am to 5:30 pm
Friday, September 29 10:00 am to 5:30 pm
Saturday, September 30 10:00 am to 5:00 pm
The Lancaster-Lebanon Quilt Show
Lebanon Expo Center
80 Rocherty Rd, Lebanon, PA, 17042
April 10-13, 2024
CQ Cares (Community Sewing Projects)
We have placemat kits available at the shop, please stop by to pick up one (or two). For those who want to sew from their stash, click on the picture for the beginner-friendly Charm Square Placemats pattern, or you can use your own pattern.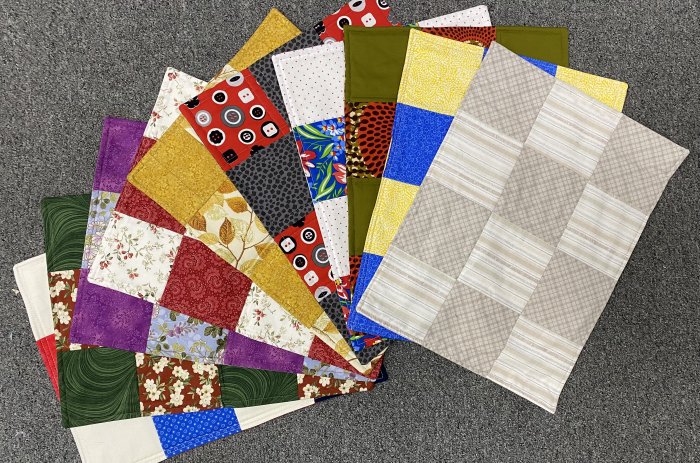 Please return all completed placemats to Capital Quilts.
Thank you for your continued support of the Capital Quilts Cares program.

We have free pillowcase kits available! We donate all pillowcases to Ryan's Case for Smiles, who in turn distributes them to children battling serious illness. Pick one up next time you're in the shop, then complete it and return on your schedule. Alternately, use your stash and any of the Million Pillowcase Project patterns.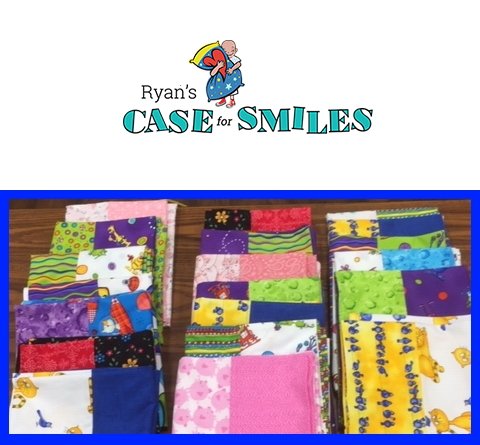 We have free small kennel quilts kits available. These little quilts are sent to shelters who take in pets displaced by natural disaster. To quilters, they are a great beginner project, a use for leftover fabric, and a place to practice free motion skills. To use your stash, visit www.kennelquilts.com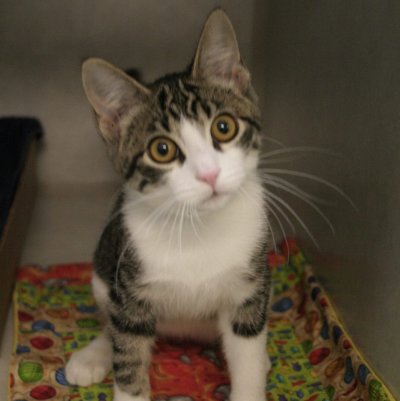 We are partnering with Mari Sews (marisewsforcurves) for the 2023 Project Dress a Girl project, coming in September. If you want to start sewing for this year's sewing charity event (Project Dress A Girl) here's what you need to know to get started (click on the photo). #projectdressagirl2023 #charitysewing
Save