Skip Navigation
Website Accessibility
What's New at CQ 9/26/2023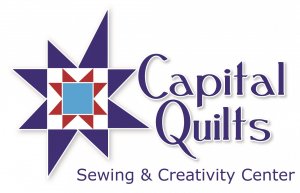 Dear Friends,
We have a whole slew of quilting classes coming up, both domestic and longarm!
Remember when you were a kid and went to camp? And how much fun it was? Handi Quilter National Educator Cynthia Gill is offering longarm mini-camps on free motion, Pro Stitcher, Pro Stitcher Designer, and even "what else" you can do with a longarm -- you'll be surprised! Details can be found in the class listings below.
Sew Steady instructor Betsy Kulamer is having a ruler work demo and template "tasting" class in October, and is offering the Introduction to Ruler Work in November. In December, take Walking Foot 101 to learn about all the different quilting designs you can do with your walking foot!
If your quilt is already quilted, take one of our upcoming binding classes! We've got Easy Machine Binding in October, and Advanced Finishes in December. After all, an unbound quilt is just a fancy sandwich.
Happy Sewing!
-Marianne
Products
Lustre from Banyan Batiks features an intricate tjap print and metallic silver accents.

No wonder Benartex called this collection Bali Sorbet. With fruity colors from Strawberry and Grape to Berry Burst and Key Lime, this collection is as cool and sweet as can be. Perfect to jazz up a nursery or child's bedroom or make a colorful quilt for your home, these fabrics have endless possibilities!
Modern Quilt Studio wanted to create a line that felt fresh and spirited – and they did just that! The colorful geometrics feel fun, bright and unexpected like the smell of a freshly cut slice of lime. Having so many multicolored prints allows quilters to have more balance in their quilts and gives the prints added versatility. We have it in 5" and 10" Charm Square packs.
We've gotten in some Noodlehead patterns!
The Pepin Tote is a quick sew tote designed with a few optional add-ons if you're feeling up to it. Otherwise, it is beautiful and useful in its simplicity as is. It features a front pocket (great for adding custom details or featuring a favorite fabric), divided interior pocket, magnetic snap top closure (optional), recessed zipper closure (optional), snap closure for front pocket (optional) or get creative here!!!
The Caravan Tote is a useful and sturdy tote with lots of great organized storage. You'll be ready to go whenever life calls. Instructions for a cute coordinating zippered pouch included!
From P&B Textiles, Jamie Kalvestran's debut fabric collection is titled Origins. The theme resonates throughout the prints and the warm, cozy palette is begging to be used in totes, apparel and throughout your home. The beautiful panel has unique and lovely coordinates but the stunning ombre design is a must-have print!

Classes
Debra Ball's Scrappy Log Cabin Star is simply stunning, and a lot easier to make than you might think. Learn how in this two session class starting October 14th. You can rotary cut your pieces, but Deb will demo (and allow you to use) the AccuQuilt cutting system to cut with. Bonus content in second session -- how to make a flange binding.
Relax on Friday nights with fellow quilters for a virtual quilting bee. Settle into your favorite sewing space with your favorite Zoom-compatible technology for 2 hours of stitching and chatting. Everyone will have a chance to talk about what they've been working on and pose questions to the other quilters. Each month, a guest speaker shares her enthusiasm for an aspect of quilting – a designer, a technique, a hot topic -- with lots of inspiring ideas and photos.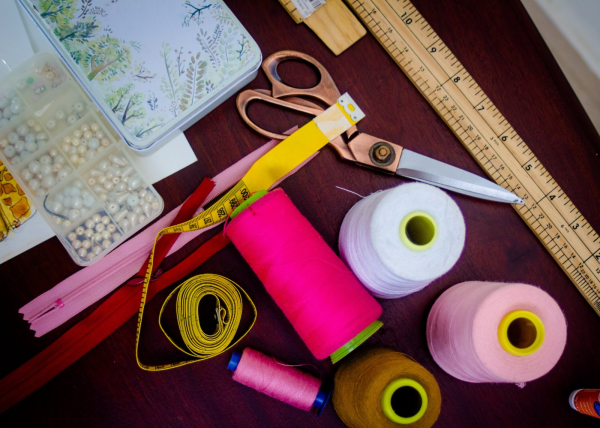 There are still seats available in the afternoon Quilt of Valor workshop on October 9th. Sign up, bring your machine and basic sewing supplies, and collaborate on a quilt for a veteran!
Have you taken the longarm class but are now itching to use the computer for edge to edge designs? If so, then Getting Started: the Basics of ProStitcher Premium is the class for you! Learn the basic buttons and tools of ProStitcher Premium. Customize Edge-to-Edge (E2E) designs on your computer to fit any quilt size and transfer the design to the ProStitcher on the longarm for accurate stitch out.
Join Cathy on October 18th to make this cute, quick baby quilt. Suitable for a beginner with a little experience! We have fabric bundles available if you don't feel like choosing all the fabrics yourself.
Handi Quilter Mini Camp October 19-22, 2023
Does longarm quilting interest you or do you want a review of longarm quilting basics? This class removes the mystery of longarm quilting by explaining machine and frame features, how to load a quilt, and vital facts about thread, needles, and tension. Handi Quilter machines come in various sizes because they are designed by quilters for quilters - just like you!
You Can Do That On a Longarm?!
A longarm isn't just for quilting tops! Come see how techniques usually done with a sewing machine can be accomplished with a longarm machine. You'll leave with brilliant shortcuts and ideas for quick and easy projects, and a whole new perspective on what's possible with a longarm!
Free Motion Thrills and Fills - Customizing Your Free Motion Foundations
Blocks, backgrounds, sashings and borders – these are the basic components of many pieced quilt tops, and there are tricks to quilting them with a cohesive overall look, while creating your own personal style. Learn how to select and adapt designs to complement each area, and how to accomplish the quilting efficiently and easily. Tried-and-true fillers and "go-to" designs will be featured.
Laying out designs using gridwork creates even spacing and uniformity in quilting. In this workshop, you'll learn how to make your own stencils, explore designs that work well within grids, and tips and tricks for marking grids on your next quilting project.
Pro-Stitcher Basics (Simulation)
Pro-Stitcher is an intuitive computer-guided quilting system designed especially for use with Handi Quilter machines. User-friendly, the step-by-step process for each function is easy and fun. Learn to set up your first quilts using edge-2-edge designs and learn to advance your quilt using drag and drop.
Pro-Stitcher: Beyond The Basics
After you've mastered dropping block designs and quilting edge to edge with the Pro-Stitcher, you're now ready to expand and strengthen your skills. This class focuses on in depth aspects of specific functions of the Pro-Stitcher. Learn how to create continuous border and corner designs; easily digitize your own designs using the features under the Record menu; and quilt on-point designs and areas larger than the throat-space of your machine.
HQ Mini Camp - Pro-Stitcher Designer Basics
Pro-Stitcher Designer is full featured, vector-based drawing software which gives you the ability to quickly design, edit, customize, export and import any quilting motif you can imagine. This class will start with a basic overview of the features. Participants will learn to bring in a backdrop and layout a quilt and will learn to create their own digital designs for their next quilting project.
Join us for Ruler Quilting Demos!
Are you bored with stitching-in-the-ditch with your walking foot? Wishing to do something besides meandering for free-motion quilting? Want to try rulers on a long-arm machine?
If you've ever wondered whether ruler work is a technique you'd like to use, here's a chance to find out. Stop by the store between 12:30 and 2:00pm on Sunday, October 22nd to see live demonstrations and ask your questions. Betsy will be in the classroom to show ruler work on a domestic sewing machine. Cynthia will be in the Handi Quilter room with long-arm rulers. Explore the different quilting designs available and learn how to get started.
Lois is BACK on October 20th with her popular Rag Basket class. These bowls are beautiful, sturdy, durable, and... they can be made with scraps!
Yes, there is another Wonky Town class on the calendar! Various sized houses and trees make up this scrap busting quilt of any size desired. On October 21, join Elizabeth to plan and make your very own Wonky Town quilt. This is a fun and creative project, great for any season.
Are you intimidated by binding? Are you not able to do hand sewing? Join us on Monday, 10/23 to learn an easy method of binding your quilt quickly with your machine!
On October 28th, Kate will show you how to create these lovely storage bins. The pattern is included in the class fee. These adorable bins can be made in several sizes. Use them for storage or for beautiful gift baskets.
Love the look of jewels but don't know where to start? Or are you a quilter who loves curves and is ready for a new challenge? This class on 10/29 will teach you to make a Singapore Sling quilt block, which makes a beautiful table topper, wall hanging or pillow top. If you fall in love with the block, you can make more and make a Singapore Sling quilt. This class is best for a confident beginner with experience sewing curved blocks, or a more experienced quilter. The class will cover everything from cutting out the pieces with 3D printed templates, to piecing the Singapore Sling block, to binding. Instructor Karen Kehl will also discuss options for quilting and finishing your pieces.
QUILT SHOW SCHEDULE
Original Sewing and Quilt Expo
Fredericksburg Expo & Conference Center
2371 Carl D. Silver Parkway
Fredericksburg, VA 22401
Thursday, September 28 10:00 am to 5:30 pm
Friday, September 29 10:00 am to 5:30 pm
Saturday, September 30 10:00 am to 5:00 pm
Quilting on the Line Quilt Show "Autumn Ribbons"
Jarrettsville Gardens

Jarrettsville Volunteer Fire Department

3825 Federal Hill Road

Jarrettsville, MD 21084

Saturday November 4, 2023 10:00am–5:00pm

Sunday November 5, 2023 10:00am–4:00pm
Lancaster-Lebanon Quilt Show
Lebanon Valley Expo Center
Lebanon, PA
April 10-13, 2024
Northern Shenandoah Valley Quilt Show
Clarke County Parks and Recreation Center
225 Al Smith Circle, Berryville, Virginia, 22611
Friday, April 12, 2024 10 AM - Sunday, April 14, 4 PM
CQ Cares (Community Sewing Projects)
We have placemat kits available at the shop, please stop by to pick up one (or two). For those who want to sew from their stash, click on the picture for the beginner-friendly Charm Square Placemats pattern, or you can use your own pattern.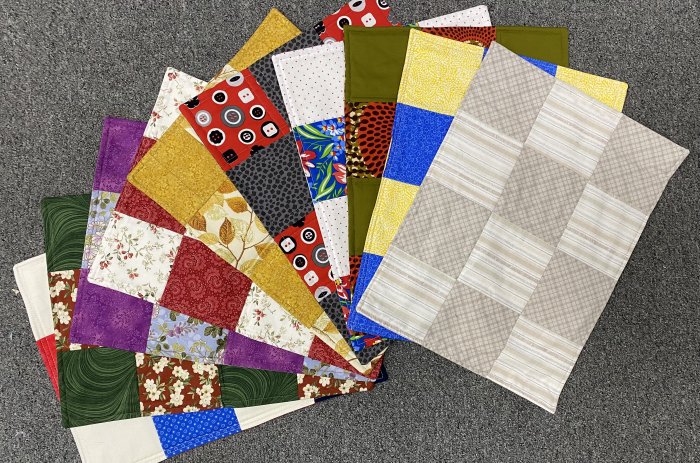 Please return all completed placemats to Capital Quilts.
Thank you for your continued support of the Capital Quilts Cares program.

As of right now, Ryan's Case for Smiles will not have a coordinator as of November 1, and will not collect and distribute pillowcases until they do. So, if you're working on some, get them in before the last week of October!
(And if you're looking for a volunteer gig, contact them!)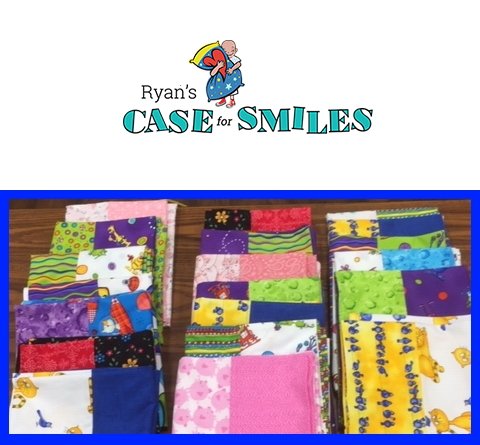 We have free small kennel quilts kits available. These little quilts are sent to shelters who take in pets displaced by natural disaster. To quilters, they are a great beginner project, a use for leftover fabric, and a place to practice free motion skills. To use your stash, visit www.kennelquilts.com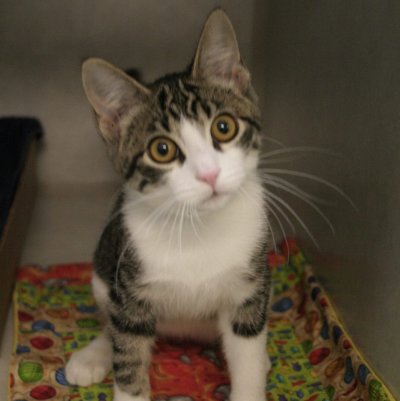 We are partnering with Mari Sews (marisewsforcurves) for the 2023 Project Dress a Girl project, for the month of September. Here's what you need to know to get started (click on the photo). Every dress you make and turn into CQ during September earns you a one-time discount card! #projectdressagirl2023 #charitysewing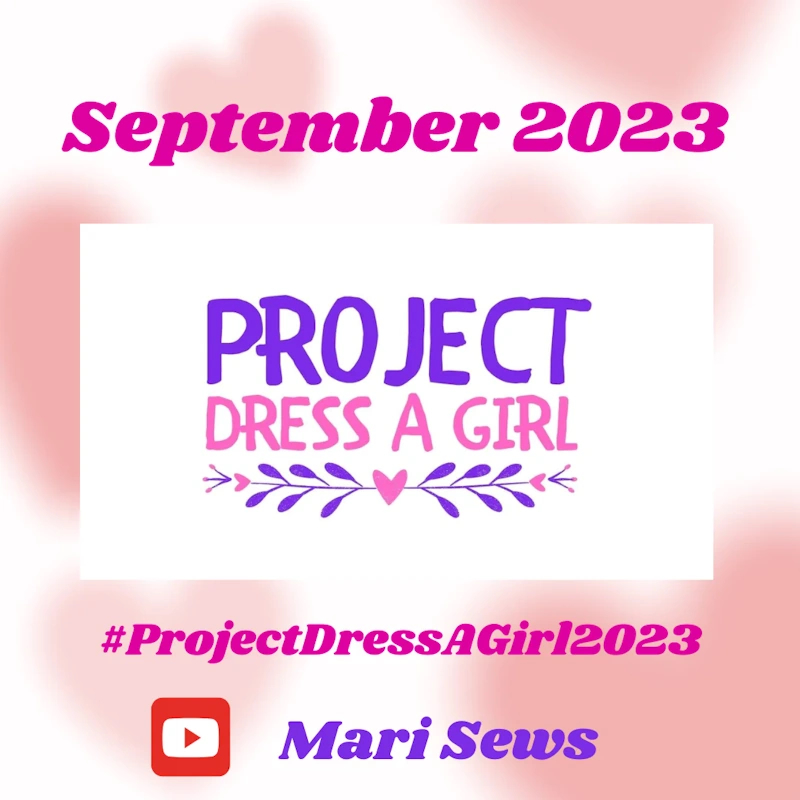 Save