Skip Navigation
Website Accessibility
What's New at CQ 8/22/23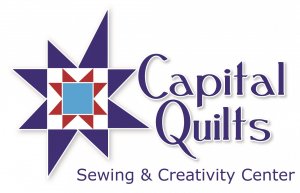 Dear Friends,
Here at the shop, we're learning new skills! Linda Henson taught a collage class just for the staff. Joanne likes it so much, that she entered hers into the Montgomery County Fair, and Elizabeth turned hers into a fascinator. A fascinator, you say? Yes, Elizabeth also took a class on making wonky portraits from a quilt artist, and has adapted the technique in her own unique way. In fact, we are having a Gallery show of Elizabeth and Cynthia's wonky collage portraits in October, and hope to have classes in the future.
With the Dress a Girl kickoff approaching, we also held a staff session on dress making. Some of us are a bit more challenged in this area than others. If you're awesome at dress making, September is your month! Unlike other charities that collect year round, Project Dress A Girl concentrates all of it's making energy into one month. So, for the month of September 2023, when you turn in to us a girl's dress that meets all the requirements (woven cotton material, modest, finished seams, no zippers, buttons, snaps, or buckles, and pockets), we will gift you a discount card good towards your next purchase. More details to follow!
Happy Sewing!

-Marianne
ps. If you see Harry, congratulate him! He's had two of his quilts accepted into the Pennsylvania National Quilt Extravaganza! They are:
Rose & John Witlin, 1893
This quilt was designed based on a family photograph of his great-great-grandparents, Rose and John Witlin, from around 1893. John was a professional photographer, and this photo was likely a self-portrait from his studio, J. Witlin, Photographer, operated out of 331 South Street, Philadelphia, PA.
Clematis In Bloom
This quilt was based on a photograph he took in his neighborhood in the spring of 2022. It explores light and dark, depth and foreground of clematis in bloom, using only fabric and no paint. This quilt also showed at the Mid-Atlantic Quilt Festival earlier this year and won third place in the Wall Quilt Competition.
Products
We've gotten in some Charley Harper Fat Quarter Bundles. Snap them up before they're gone!
Needle minders are great! These magnetic cuties attach to either your clothing or your project, and give you a place to put your needle where it won't get lost or roll away. We just received four new super-cute models.
We've discovered Emma Jean Jansen, a quilt designer from Australia, and have brought in a few of her patterns.
Our Black & White "Cookies" are ready for purchase! 40 die-cut 6 1/2" squares (2 each of 20 different fabrics) are ready for your quilting vision to bring them to life!
Classes
There is ONE spot available in the Tabula Rasa Jacket class starting Saturday, August 26th.
On August 30th, Join Cathy and whip out this fast and easy baby quilt. Perfect for that baby shower! If you're having a problem picking fabric, we have a couple grab & go curated bundles we put together especially for this pattern.
Join Kat and Get It Done on Saturday, September 9th. Four hours blissfully free of kids, partners, phones... all the things that keep you from making progress on your project.
Have you seen the Metro Rings quilt? Debra will walk you through making this beautiful double wedding ring quilt, starting on September 13th. Sew Kind of Wonderful makes it easy using 2 1/2 inch strips and the QCR tool. Two sessions are available -- daytime or evening.
Debra Ball's Scrappy Log Cabin Star is simply stunning, and a lot easier to make than you might think. Learn how in this two session class starting September 30th. You can rotary cut your pieces, but Deb will demo (and allow you to use) the AccuQuilt cutting system to cut with. Bonus content in second session -- how to make a flange binding.
Quilt Show Schedule
Pennsylvania National Quilt Extravaganza
Greater Philadelphia Expo Center
100 Station Avenue
Oaks, PA 19456
Alternative GPS Address:
1601 Egypt Road, Phoenixville, PA 19456
Thursday, September 14 10:00 am to 5:00 pm
Friday, September 15 10:00 am to 5:00 pm
Saturday, September 16 10:00 am to 5:00 pm
Sunday, September 17 10:00 am to 4:00 pm
Original Sewing and Quilt Expo
Fredericksburg Expo & Conference Center
2371 Carl D. Silver Parkway
Fredericksburg, VA 22401
Thursday, September 28 10:00 am to 5:30 pm
Friday, September 29 10:00 am to 5:30 pm
Saturday, September 30 10:00 am to 5:00 pm
Lancaster-Lebanon Quilt Show
Lebanon Valley Expo Center
Lebanon, PA
April 10-13, 2024
Northern Shenandoah Valley Quilt Show
Clarke County Parks and Recreation Center
225 Al Smith Circle, Berryville, Virginia, 22611
Friday, April 12, 2024 10 AM - Sunday, April 14, 4 PM
CQ Cares (Community Sewing Projects)
We have placemat kits available at the shop, please stop by to pick up one (or two). For those who want to sew from their stash, click on the picture for the beginner-friendly Charm Square Placemats pattern, or you can use your own pattern.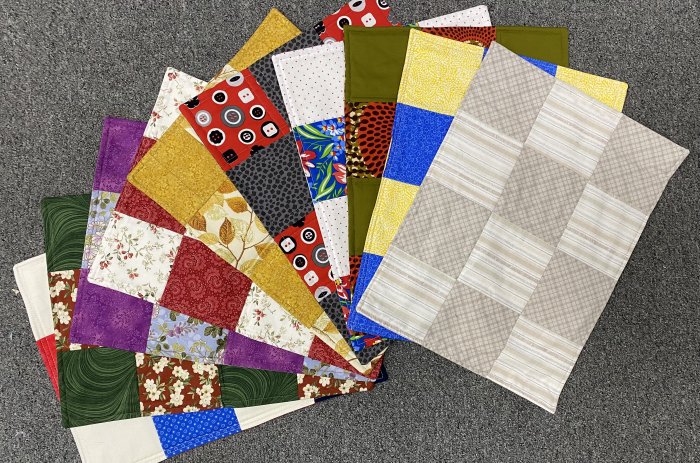 Please return all completed placemats to Capital Quilts.
Thank you for your continued support of the Capital Quilts Cares program.

We have free pillowcase kits available! We donate all pillowcases to Ryan's Case for Smiles, who in turn distributes them to children battling serious illness. Pick one up next time you're in the shop, then complete it and return on your schedule. Alternately, use your stash and any of the Million Pillowcase Project patterns.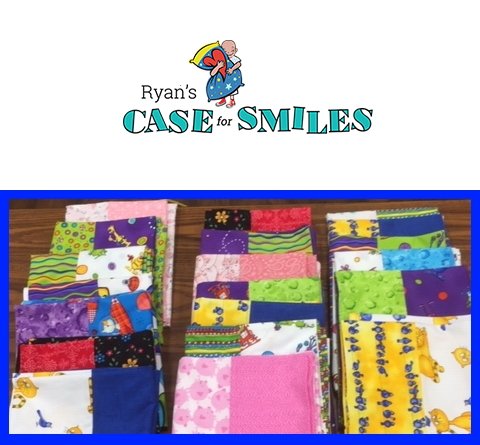 We have free small kennel quilts kits available. These little quilts are sent to shelters who take in pets displaced by natural disaster. To quilters, they are a great beginner project, a use for leftover fabric, and a place to practice free motion skills. To use your stash, visit www.kennelquilts.com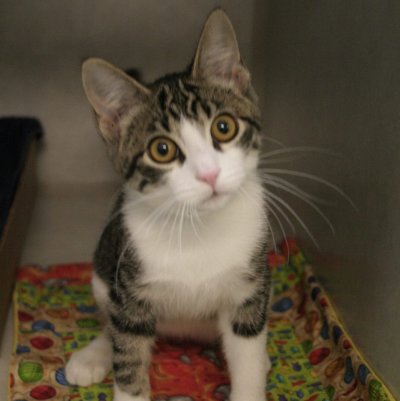 We are partnering with Mari Sews (marisewsforcurves) for the 2023 Project Dress a Girl project, coming in September. If you want to start sewing for this year's sewing charity event (Project Dress A Girl) here's what you need to know to get started (click on the photo). #projectdressagirl2023 #charitysewing
Save